Companion Care is Available in North Metro Indianapolis, IN
---
Qualified, Personalized Care by ComForCare Caregivers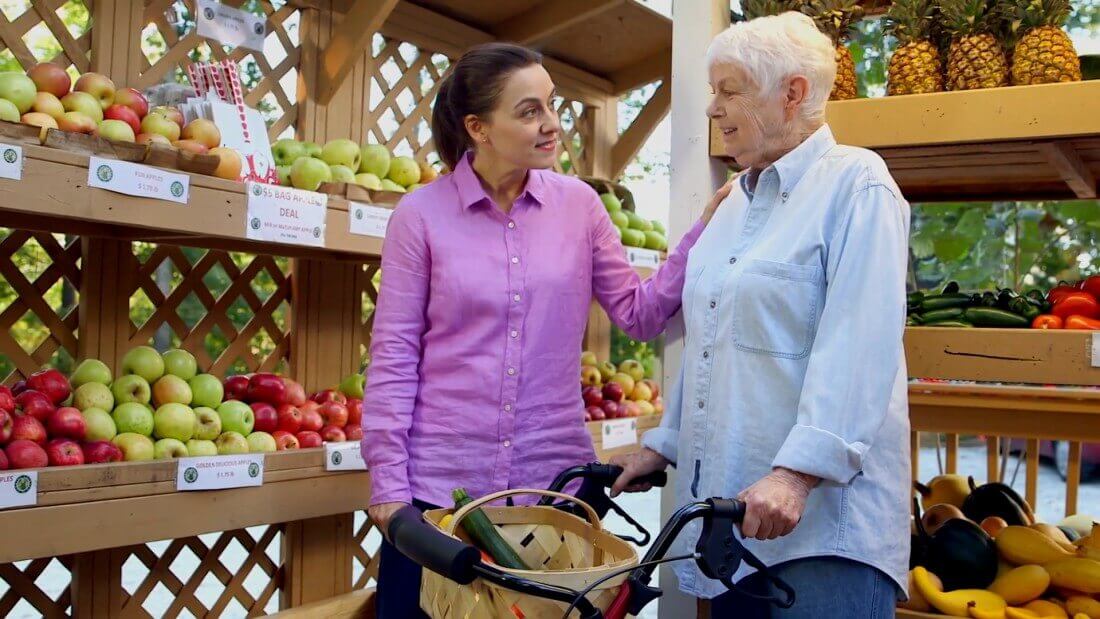 At ComForCare North Metro Indianapolis, we know that as adults grow older they may need some extra help around the house with daily activities. Persons with disabilities or others recovering from injury or surgery also benefit from our companion care services that are offered in North Metro Indianapolis, Indiana and the surrounding areas. Our companion caregivers are available to take care of everything your loved one needs, such as assistance with light housekeeping, running errands and providing medication reminders, all while spending quality time with your loved one. Caregivers are available for as little as a few hours a week to up to 24 hours a day, seven days a week to offer in-home care.
---
Companionship and Client Matching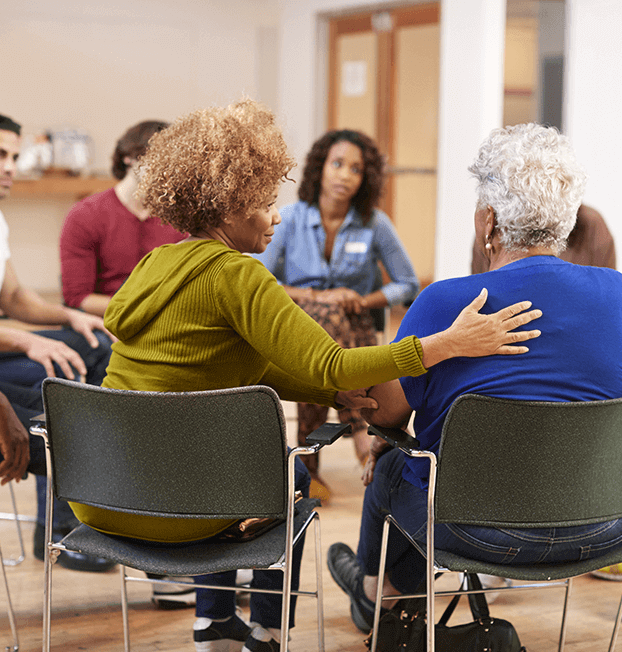 Caregivers are available to promote active living and provide much-needed social interactions. Our in-home care services allow older adults and others who require care to live independently at home and continue to do all of the things they love. Whether your loved one wants to attend a social event for some time away from the home, play board games or just have a conversation, our caregivers are happy to accompany them. To help develop strong, trusting relationships between clients and caregivers, we carefully match clients with caregivers whose interests, life experiences, and personalities complement their own.
---
Caregiver Hiring and Screening
At ComForCare North Metro Indianapolis, we take great care in selecting our caregivers. In fact, we have a rigorous 10-step hiring and screening process to ensure they meet all of our standards for excellence. When one of our caregivers comes to your home, you know they are a trustworthy, dependable individual.
Pass the Home Health Aide test (formally known as the National League of Nursing test) or state equivalent
Take and pass drug screening, ethics, attitude and reliability tests (DEARs Assessment)
Have criminal background and state driving record checks completed
Have verifiable employment history and personal references
Have professional certifications, licenses or registrations verified
Be checked against state and federal sex offender registries
Participate in a personal interview
Participate in a full skills orientation
Demonstrate an understanding of OSHA Universal Precautions, including proof of non-active TB results
Be eligible for employment in the U.S.
---
Transportation and Safety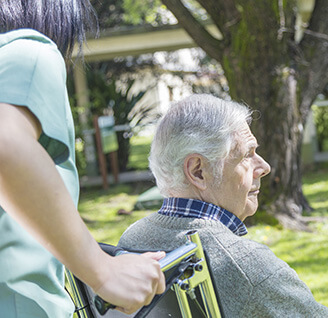 Caregivers at ComForCare North Metro Indianapolis are happy to help safely transport older adults to doctor appointments, community events or to the store to run an errand. With our transportation services, family members can rest assured their loved one is being transported by a licensed individual. Having access to reliable transportation can also help to maximize independence and quality of life, especially for your loved ones who are homebound and may begin to feel isolated. Our caregivers are there for safety purposes, making sure our client can easily get in and out of the vehicle or the store. We help with walkers and other mobility aides to avoids falls and injury.
---
Light Housekeeping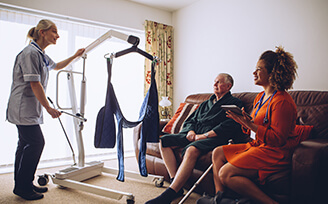 For those with physical disabilities and other health conditions, household chores such as washing dishes, folding laundry and vacuuming may become more difficult. Our caregivers in Indianapolis, Indiana go above and beyond with our senior care services by providing an extra helping hand around the house. Help with light housekeeping can take the burden off of both older adults and their family members. Our companion caregivers can assist with meal planning and preparation as well as with daily schedule planning, and appointments.
Call us anytime, 24/7 to discuss companion care services for loved ones in North Metro Indianapolis, Indiana and the surrounding areas.
---
Whether your loved one needs assistance only a few hours a week or around-the-clock, our team is happy to help! Call (317) 575-3983 to learn more about the transition care services offered through ComForCare Home Care (North Metro Indianapolis, IN).