ComForCare's commitment to you begins with a proactive approach to SAFETY.
Protecting you while providing in-home care services in McHenry County, Illinois.
---
Fall Prevention and Assistance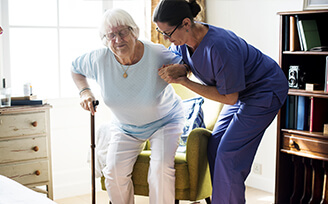 Our agency in McHenry County provides home safety checks and fall risk assessments as part of our service offerings. Promoting safety practices in the home ensures peace of mind. Our registered nurse, who supervises care, will help you and your loved ones create a comprehensive caregiver service plan that prioritizes safety and fall prevention without taking away the client's independence. For example, we may suggest rearranging a rug to prevent a slip or adjusting a table's position to keep jutting edges out of pathways. Knowing a caregiver comes by on a regular basis is reassuring to families, too; if a fall did occur, assistance would arrive in a timely manner.
---
Medication Reminders and On-Going Safety Supervision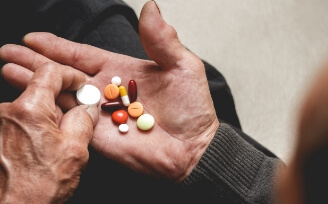 Helping manage medication with reminders and schedules is an important part of a safety routine. Missing medication doses can cause any number of risks. Our trained caregivers work with many client-specific medication profiles and will ensure all medications are taken as prescribed. A caregiver's priority is safety and well-being for your loved one, while providing general supervision and ambulatory assistance at all times.
---
Whether your loved one needs assistance only a few hours a week or around-the-clock, our team is happy to help! Call (815) 356-0200 to learn more about the transition care services offered through ComForCare Home Care (McHenry County, IL).