Transition Of Care In Greater Orlando, FL and the Surrounding Areas
---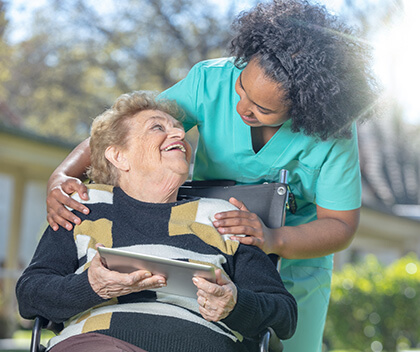 Transition of care (TOC) can be any transfer your loved one makes between a facility such as a hospital, a skilled nursing facility, an assisted living community, or their home. When you are released from the hospital, you don't stop needing care. For older adults, continuing to monitor care is key to ensuring full recovery and ComForCare can provide the support you may need in Longwood, Lake Mary, Altamonte Springs, Apopka, Winter Springs, and the Greater Orlando areas.
---
ComForCare Transition Care Assistance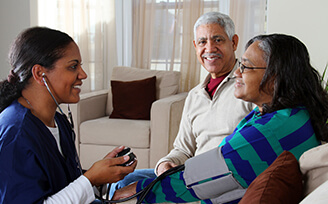 Hospitals sometimes discharge patients with very little notice, leaving families to scramble to solve immediate needs like transportation home and transitioning into a new routine. If you live out of town or responsibilities don't allow you to transport your family member home, ComForCare can help, even on short notice.
We can provide one-time care services or continued care plans. Care plans include a nurse's evaluation of needs, and a personalized schedule and routine based on the evaluation. Fall prevention and home safety checks are always included in our services.
---
Hospital to Home Package
Our popular "Hospital to Home" package assists those who need a ride home and need help getting settled in by providing:
An experienced, reliable caregiver who meets your loved one in the hospital room or discharge area
Transportation home with stops for picking up prescriptions or groceries
Meal preparation
Light housekeeping and laundry
Help receiving and disseminating discharge plans
Bed tuck service
A debriefing phone call to the family
---
Continued Care Plans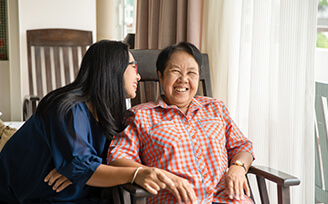 Hospitalization of elderly individuals generally occurs due to a medical event, condition diagnosis, or injury. In many cases, the reason for the hospitalization is something that affects the individual's ability to perform regular daily activities of living for at least a short period of time through recovery.
In some cases, the condition or injury affects physical or cognitive ability either in a progressive or permanent way. When these situations occur, ComForCare can craft continued care plans to help meet your loved one's needs on a continued basis in the Longwood, Lake Mary, Altamonte Springs, Apopka, Winter Springs, and the Greater Orlando, FL areas.
---
ComForCare's continued care plans include assistance with the following tasks in addition to the services offered in the "Hospital to Home" packages:
Condition monitoring and management
Transportation and errands
Medication reminders
Incontinence care
Hygiene needs
Pet care
---
'Round the Clock Care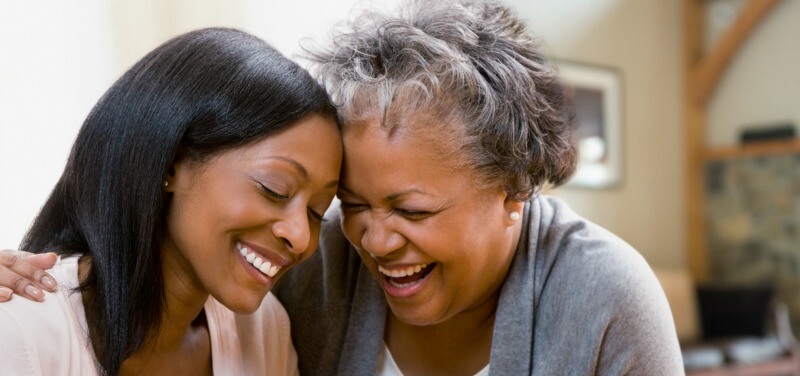 For anyone who requires supervision and assistance 24 hours a day following a hospital discharge, ComForCare Greater Orlando is happy to help. This is often the case when injuries or illnesses affect mobility or when strong medication impairs cognitive functions.
Long term care and 24 hour care is beneficial for seniors with advanced dementia or debilitating conditions that affect physical abilities. Your loved one can stay in the comfort of their home while receiving the care they need. ComForCare will work with you to determine whether continual 24 hour care would be the best choice.
We offer TOC packages for people of all ages who need transportation and care after an outpatient procedure. ComForCare Greater Orlando is here, call us today!
Whether your loved one needs assistance only a few hours a week or around-the-clock, our team is happy to help! Call (407) 406-5902 to learn more about the transition care services offered through ComForCare Home Care (Greater Orlando, FL).