Meet Our Home Care Agency Owners

Meet Our Home Care Agency Owners: Jim and Trudy Rust
Actively Engaged Owners, Compassionate Senior Advocates, Soccer Parents
"Show people that you care."
---
Why We Opened Our ComForCare Location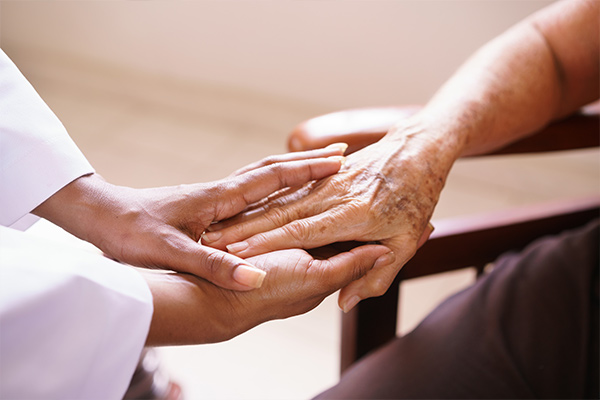 We have experienced firsthand some of the obstacles family members encounter while searching for care for their loved ones. Jim's experience in finding care for his father involved an agency that assigned multiple caregivers by trial and error. It proved to be an inefficient and frustrating process. In looking for care for Trudy's mother, the experience was very impersonal and transactional – the agency did not seem to have any real interest in learning anything about her or her personal needs.
Based on these experiences, we felt there had to be a better way to interact with prospective clients, which motivated us to start our own agency and provide a genuine service for older adults. We knew we needed to give a more personal touch.
We spend time with each new client before starting service to learn more about them and their unique needs. To better match caregivers with our clients, we use our Social History Questionnaire to understand more about each client's background and interests. Knowing the kind of music they like, activities they enjoy, and their favorite foods allows us to develop a comprehensive, personalized care plan that helps the body and the mind.
Trust and reliability are values we hold dear. We believe in honesty and dependability, so we won't misrepresent our services to make a sale. Our most successful cases are those where there is open communication – which is so important when giving exceptional care and meeting or exceeding our client's expectations. Our commitment is to provide the best possible resources and options for you, so we can help our clients live their best life possible and allow family members to spend more time being a family and less time being caregivers.
---
Our Team
We have assembled an excellent team to help provide the best possible service for our clients. Jackie, Laura, and Sandi all have caregiving experience and DementiaWise® training, making our entire team uniquely qualified to understand the needs of clients as well as family caregivers. We took the time to find people who align with our Mission and are committed to high-quality care for our clients.
---
Location Credentials
DementiaWise®-certified office
Jim's Credentials
Bachelor's degree in biology from Purdue University
Master's degree in business administration from Butler University
Trudy's Credentials
Bachelor's degree in accounting from Ball State University
Certified public accountant
Whether your loved one needs assistance only a few hours a week or around-the-clock, our team is happy to help! Call (860) 409-0455 to learn more about the transition care services offered through ComForCare Home Care (Farmington Valley, CT).