Private Duty Nurses in TARGET GEOS
---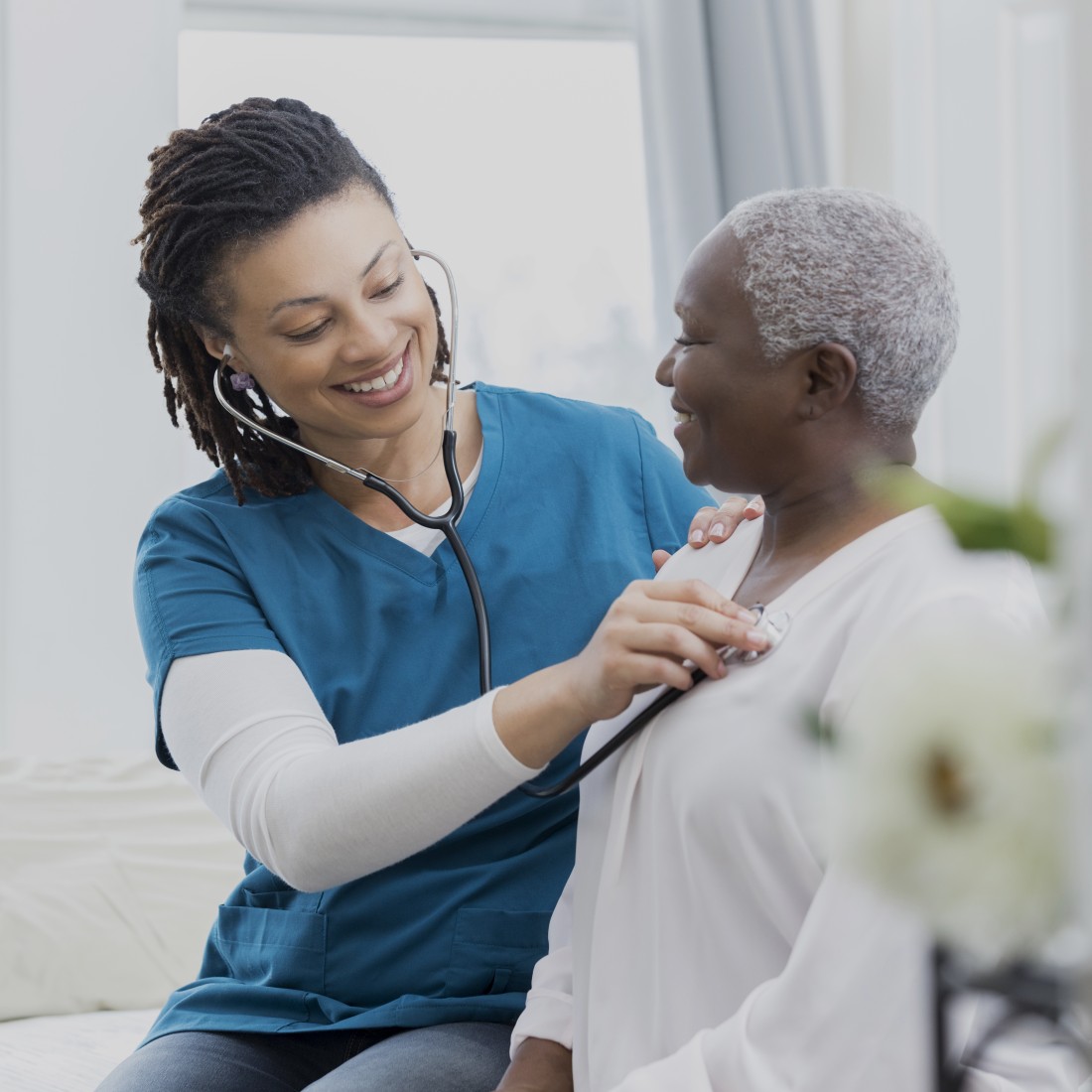 What is Private Duty Nursing?
Private duty nurses are licensed, practical nurses who provide patient care for seniors and those managing chronic illness in their homes.
These registered nurses serve as in-home health aides to homebound patients that cannot or do not want to be placed in assisted living facilities. Private duty nurses differ from other caregivers in many ways. Private duty nurses have met the specific requirements in education and training and take on more responsibilities than personal care caregivers. These home health care professionals work closely with doctors to administer a care plan and have the knowledge and experience to treat a specific medical condition during private duty care. If you have a loved one in need of in-home medical care, contact us to learn more about how our private duty nurses can help.
---
What Do Private Duty Nurses Do?
Private duty nurses perform many nursing care services that are in line with your loved one's care plan. Registered nurse practitioners provide services such as monitoring medical status changes and vital signs, administering medications, managing chronic illness, creating treatment plans, making diet plans, and providing hospice care. With their education and training, many private duty nurses work independently to perform specific medical treatments that are in line with physician recommendations. These home health care services can include:
Diabetes care
Traumatic brain injury care
Medication and insulin administration
Wound care
Hospice care
Tube feedings
Tracheotomy care
Catastrophic injury care
Pulmonary injury care
Ventilator care
Spinal cord injury care
Seizure disorder care
Changing bandages
Our private duty nurses can provide many more services that are in accordance with your loved one's medical care plan. Contact us today for more on how we can help.
---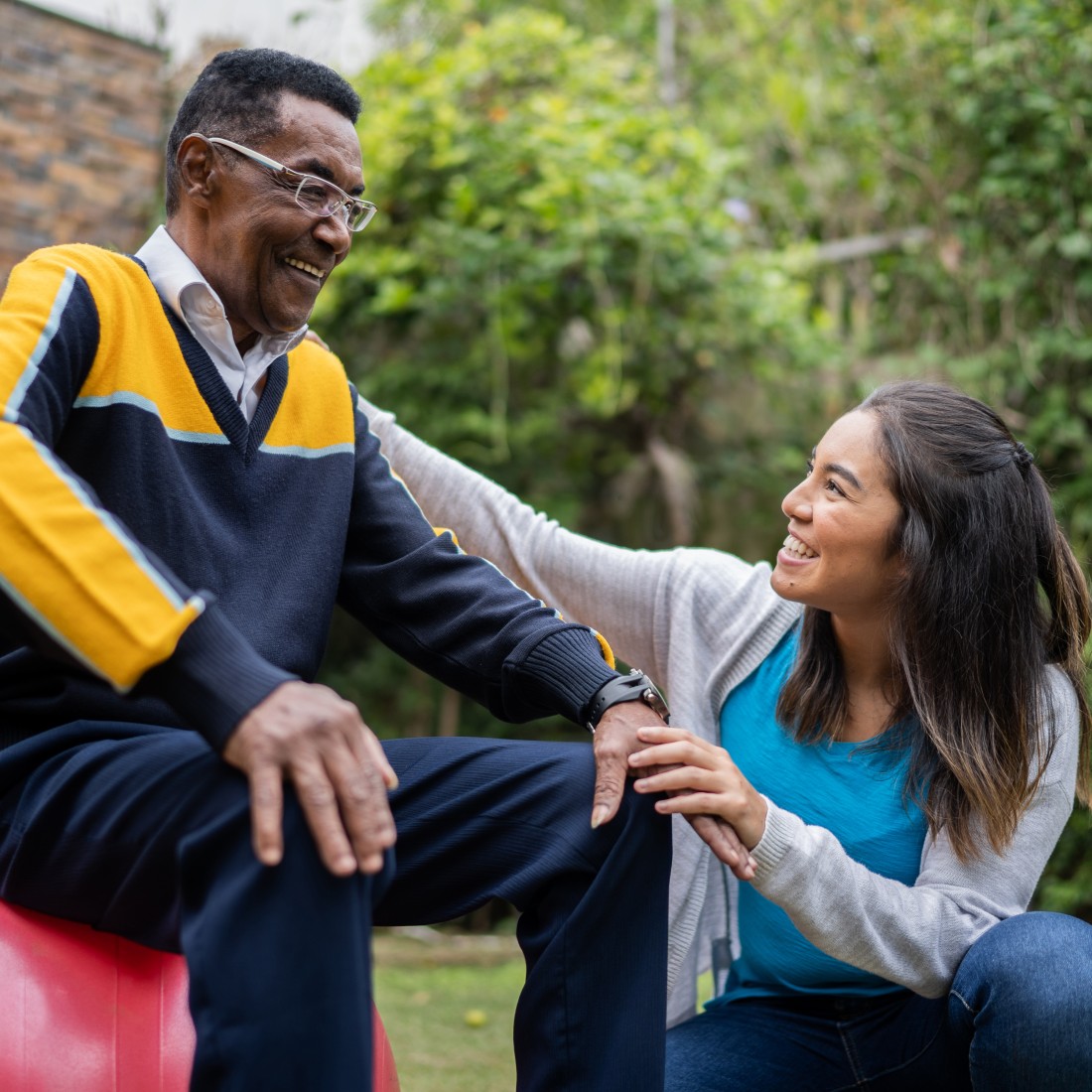 What Other Services Can Private Duty Nursing Provide to the Aging Population in TARGET GEOS?
Hiring private duty nurses can also help provide benefits to seniors with non-medical care services. Our home health care nurses help family members manage the day-to-day activities their loved ones require to stay healthy and happy.
Private duty nurses ensure your senior's well-being by managing their daily living activities like cooking, cleaning, laundry, and light housework. A private duty nurse is not just an on-hand medical professional. Our staff nurses build strong relationships with every client, getting to know an individual patient's likes and dislikes. Our private duty nurses work hard to understand our client's emotional, mental, and spiritual needs in addition to their physical requirements.
---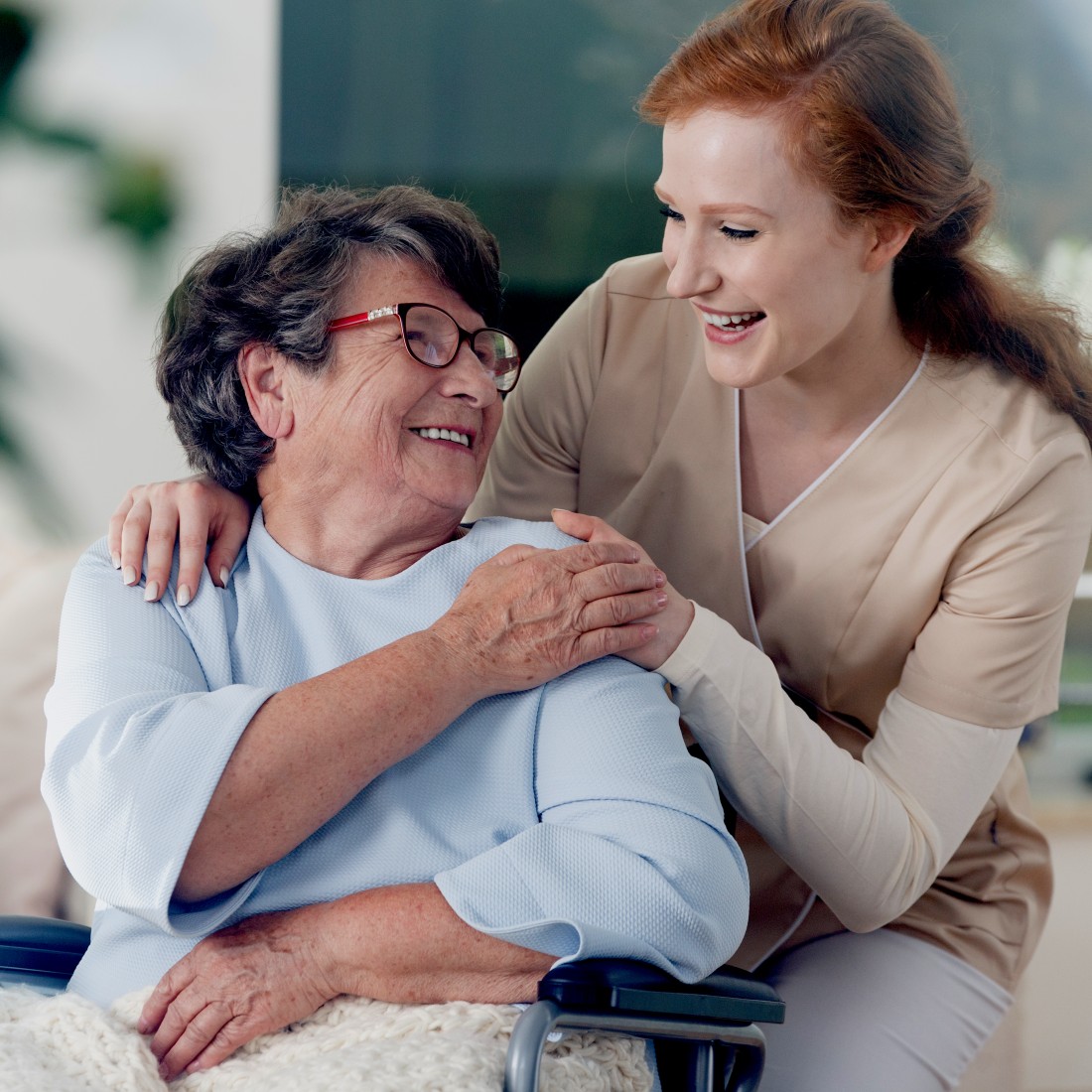 What Can I Expect When I Hire a Private Duty Nurse?
Above all else, when you hire a team of registered nurses to provide nursing care for a loved one, you can expect that they perform at the top of their industry, delivering expert nursing care services with the knowledge and experience to keep your senior safe.
In addition to our private duty nurses' commitment to professionalism, you and your loved one can expect a caregiver that is patient and understanding. We understand that managing chronic illness and losing the ability to do the things we once could is both frustrating and taxing on a patient's mental and emotional health. When administering nursing care, we work with every client and their family to develop strategies that allow them to manage changes to their daily living and plan for the future. Many patients we treat see significant increases in their happiness and a reduction in both stress and frustration.
When hiring private duty nurses, a major trait we hire for is strong organizational skills. Caring for the health and safety of a patient is perhaps one of the most important things that we can do in our lives, and the complexity of providing proper and prescribed treatments requires our full attention.
The final component in private duty nursing is compassion. Empathy plays a large role in the successful pairing of a registered nurse and a patient. We find that most nurses first entered private duty nursing because they wanted to make real and positive changes in people who need it the most. They are with your loved one through the good times and the difficult times and always seek to alleviate pain and hardship.
If your family has need of private duty nursing services for a loved one in TARGET GEOS, contact ComForCare (FRANCHISE NAME) today to speak with a caring professional that can help.
---
How Can My Family Afford Private Duty Nursing Services?
Unlike other in-home caregiving services like companion care and personal care, private duty nursing services are covered by Medicare and insurance plans. The staff at our agency are experts at helping families navigate the complicated world of in-home care insurance and we can handle every aspect of paying for the help our registered nurses provide. We also have close relations with the Veteran's Administration that can provide additional financial support. When it comes to paying for private duty nursing, you have options and we can help you understand them so that you can make the best decision for yourself and your family.
---
Whether your loved one needs assistance only a few hours a week or around-the-clock, our team is happy to help! Call (571) 492-4600 to learn more about the transition care services offered through ComForCare Home Care (Loudoun County, VA).