Senior Home Care Services in Waukesha, WI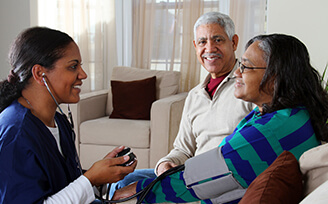 As a person ages, it may become increasingly difficult to perform various home duties like doing laundry and washing dishes. Everyone wants to enjoy their golden years within the comfort of their own home. They may just need some help.
Receiving home care services is quickly growing in popularity as seniors choose more than ever to "age in place". Home care services allow seniors to stay independent, and to live in comfortable surroundings with their friends and family and beloved pets nearby.
---
Depend on ComForCare to provide expert in-home elder care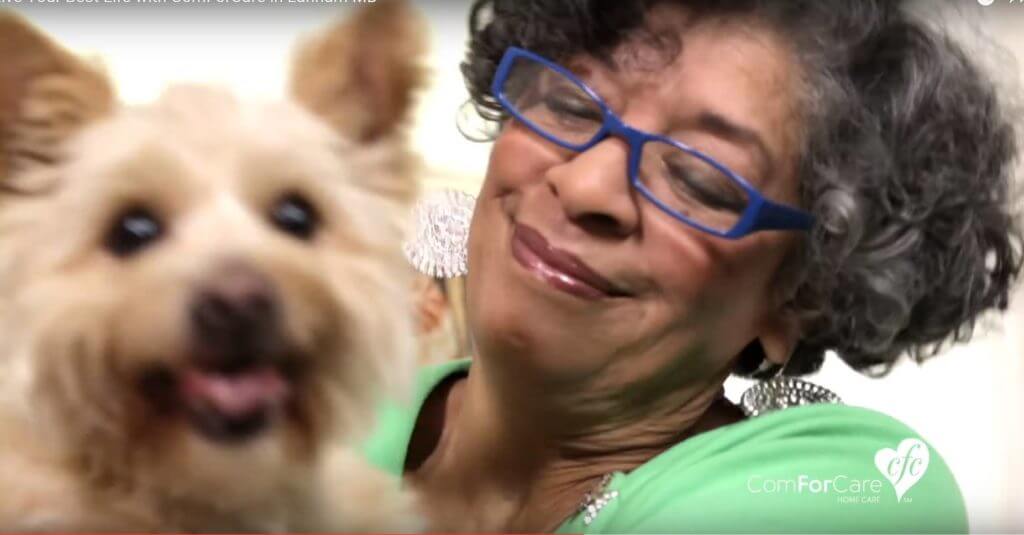 We at ComForCare Stamford are experts when it comes to senior care services. Our expertise ranges from personal care services like grooming and meal planning to home care services like light housekeeping.
A sampling of some of the services we provide:
Making beds and changing linens
Taking out the trash
Preparing meals and cleaning up
Vacuuming and dusting the home
Fall risk assessment and prevention
Errands and transportation assistance
We can personalize services to suit each of our client's unique needs and requests. By having ComForCare take on some home care concerns, seniors and their families can spend more time on what truly matters: health, happiness, and spending quality time together.
---
Senior Transportation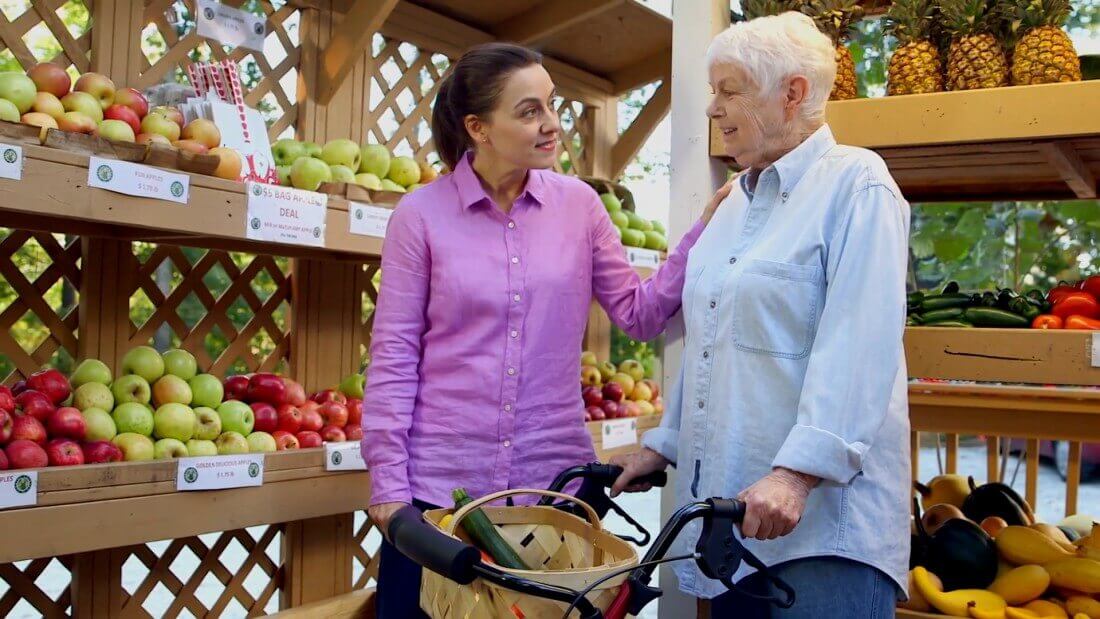 Transportation can become treacherous during the icy winter months in Wisconsin. Our caregivers are happy to provide senior transportation for persons to run errands and enjoy activities outside of the home. Having assistance with transportation is much safer as there is someone to help mitigate fall hazards and assist with mobility. Getting out of the home for a few hours can also be a much needed break for seniors who tend to be homebound.
---
Dementia and Alzheimer's Care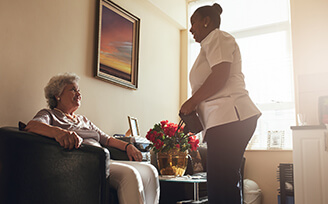 Patients that have been diagnosed with Dementia or Alzheimer's commonly have problems with memory and often become confused. Our caregivers receive extensive training on dementia care that is very beneficial to patients. Home care experts can provide reminders for medication and devise systems to help patients strengthen memory and other cognitive functions that may be affected by the disease. Caregivers will also evaluate the patient's home set up and provide suggestions that may decrease dementia hazards such as falls. Our goal is to provide all ComForCare patients with quality home care that allows them to enjoy life to the fullest.
---
Our caregivers are DementiaWise certified, a program that is endorsed by the Alzheimer's Association of America. We are all trained to be mindful of behavior triggers and re-direct situations for successful outcomes.
Bathing – Applying special caregiving techniques for easier, more cooperative bathing.
Dressing – Dressing appropriately is less of an issue when delicately reducing decision-making pressures.
Maximizing Independence – Working respectfully with clients to retain abilities.
Meaningful Activities – Increasing enjoyment and purpose to decrease boredom and difficult behavior.
Nutritious Meal Preparation – Adjusting offerings as appropriate to nutritional needs and personal preferences.
Safety Supervision – Providing supportive assistance to reduce falls and wandering.
Sensory Stimulation – Engaging clients through their senses to stimulate language use and memory.
Toileting and Continence Care – Using compassionate care strategies to maintain dignity and privacy.
Our goal is to provide all our ComForCare clients with quality home care that allows them to enjoy life to the fullest.
---
Whether your loved one needs assistance only a few hours a week or around-the-clock, our team is happy to help! Call (262) 446-2000 to learn more about the transition care services offered through ComForCare Home Care (Waukesha/Hartland, WI).