Family Respite Services in Waukesha, WI
---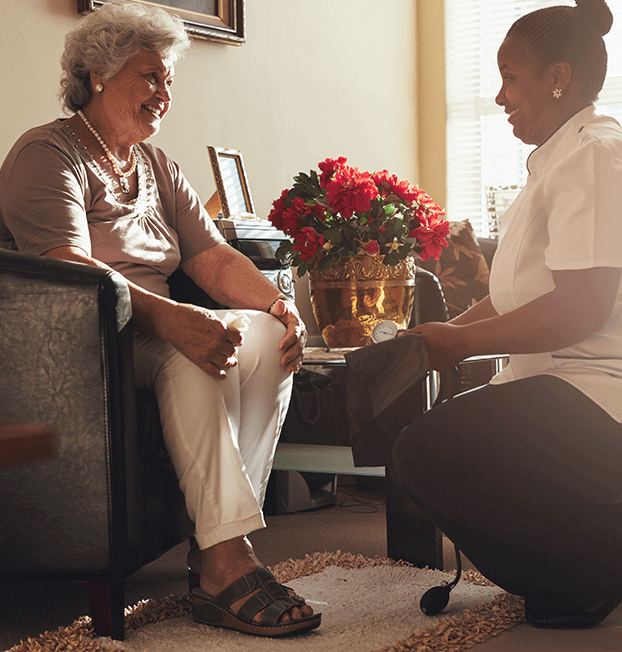 We know caring for someone who is recovering from an injury, living with a chronic medical condition, or dealing with aging can be challenging. Oftentimes when a loved one needs care, the responsibility falls upon family members. That's when ComForCare Waukesha can offer assistance.
ComForCare provides family respite services for individuals living in Waukesha, Wisconsin and the surrounding areas. With our in-home care services, individuals in Waukesha are able to continue living at home and doing all the things they love. With ComForCare at your side, you and your loved one can live you best life on your own terms. Whether your loved one needs support for a few hours a day or around-the-clock care, we are able to help.
---
Home care services offered through ComForCare Waukesha include:
Light housekeeping and laundry
Grooming, bathing and hygiene
Meal preparation and planning
Companionship
Transportation/assistance with running errands
---
Family Respite through Companion Care
We suggest family caregivers make caring for themselves a priority. For family caregivers, taking the time to rest and recharge is crucial to health and well-being. In-Home care services can give individuals time to run errands, attend social activities, or simply rest. You will get a break while your loved one will be engaged in stimulating activities. Companion care can involve exercise like taking a walk, or having a conversation. Our caregivers enjoy listening to stories from "days gone by" and hearing our elders reminisce.
Our families often tell us of the bond that develops between their loved one and their caregiver, and our staff reports that it is mutual.
---
Local Support for Families
Our agency can help find local caregiver support for family members. Support groups in your area can offer individuals the opportunity to interact with other family caregivers who may have tips and advice to share. It is helpful to hear what others are going through and know you aren't alone.
---
ComForCare Resources
ComForCare also has a variety of free resources including videos and downloadable guides available to help family caregivers and family members:
Reduce Fall Risks at Home
Alzheimer's and Dementia Care Videos
Ultimate Home Care Planning Guide
---
Whether your loved one needs assistance only a few hours a week or around-the-clock, our team is happy to help! Call (262) 446-2000 to learn more about the transition care services offered through ComForCare Home Care (Waukesha/Hartland, WI).