ComForCare's Transitions of Care Services in Northern Fairfax, VA
---
One-time, Short Term, and Long Term Care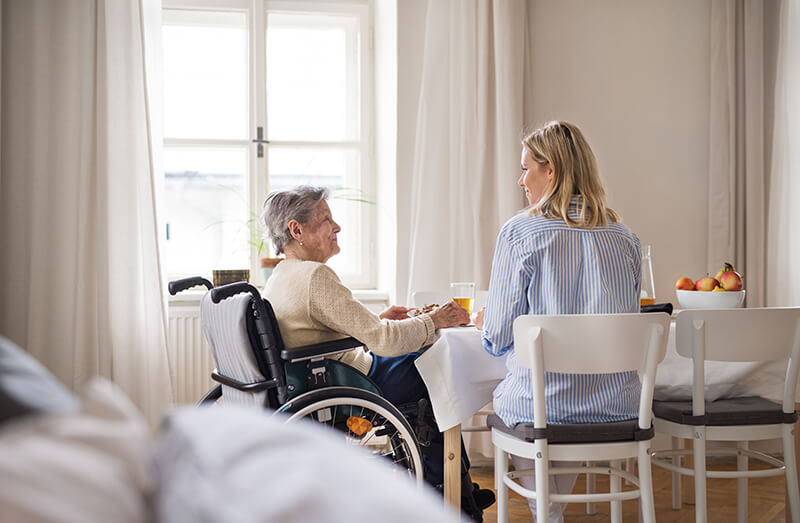 After a hospital visit, a strong support system and proper in-home care services are important in helping to reduce an individual's risk of readmission. At ComForCare Northern Fairfax, our transitions of care process can help people successfully transition home after staying at a hospital or other medical facility.
The Transitions of Care Program is designed to provide clients with one-time care services or continued care plans as needed. Our home care agency will also perform fall-risk assessments in your loved one's home and can provide fall-prevention tips. When choosing in-home care services through ComForCare Northern Fairfax, you can rest easy knowing your loved one will receive the best possible care from experienced, professional caregivers.
---
ComForCare's One-Time Care Services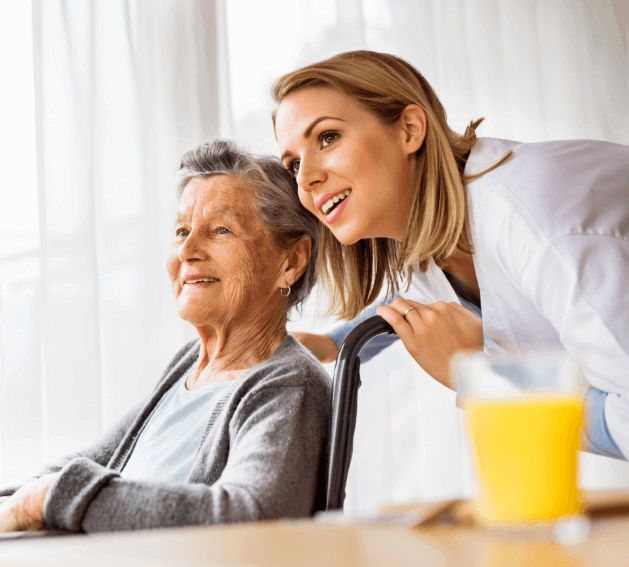 ComForCare Northern Fairfax offers assistance in transporting you or a loved one from a medical facility, to their home or assisted living community. We can stop for prescriptions and groceries, and we will get your loved one safely settled in.
Sometimes a hospital discharges a person with very little notice and we will do our best to help. Perhaps you live far away and are not able to be there for a loved one's surgery. Whatever life sends your way, we will do our very best to accommodate your needs.
---
Short-Term Assistance in Northern Fairfax, VA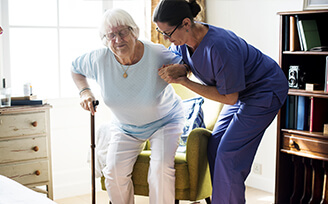 With hospital-to-home transition care, our caregivers can provide transportation services and assist with meal preparation, running errands, medication, and appointment reminders, household chores, and client's self-care education. We can also follow and help direct a doctor's discharge orders.
Our caregivers are happy to help your loved ones because we understand how important it is to provide individuals with supervision and assistance after a hospital discharge to help ensure their safety and well-being. For older adults, continuing to monitor care after release from a facility is crucial for a full recovery. If an individual requires around-the-clock care following a hospital discharge, we are happy to help.
---
Long-Term Care with ComForCare Northern Fairfax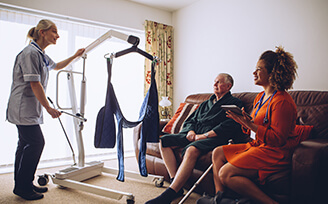 We understand that the reason for a hospital stay may be due to something that affects the individual's ability to perform daily activities during their recovery period. Whether your loved one is dealing with an injury, illness, medical condition or the effects of aging, our caregivers in Northern Fairfax can develop a care plan that meets your loved one's needs.
We also serve McLean, Herndon, Dunn Loring, Vienna, Falls Church, Great Falls, Reston, Oakton, and more.
Whether your loved one needs assistance only a few hours a week or around-the-clock, our team is happy to help! Call (703) 870-3711 to learn more about the transition care services offered through ComForCare Home Care (Fairfax, VA).