ComForCare's DementiaWise® program in Northern Fairfax, VA
---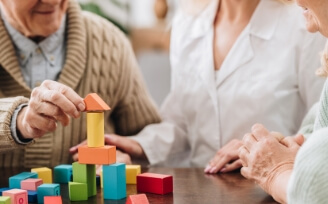 DementiaWise® is the proprietary dementia care curriculum for ComForCare. It has been reviewed and approved by the Alzheimer's Association® because it meets the Alzheimer's Association Dementia Care Practice Recommendations.
ComForCare of Northern Fairfax, VA is a DementiaWise®-certified office, which means we have met the corporate high standards for dementia education and caregiving excellence. The DementiaWise® program teaches a person-centered approach to care that uses behavioral interventions to help people with dementia continue to live at home, where they are most comfortable and content.
The DementiaWise® program emphasizes compassionate, practical strategies to support persons at all stages of dementia. All of our caregivers are DementiaWise® certified. They receive continual training to ensure the newest techniques for providing dementia care are always incorporated into our clients' routines. The DementiaWise® program is why ComForCare is a leader in home care services for people with dementia.
---
Dementia Care Services Provided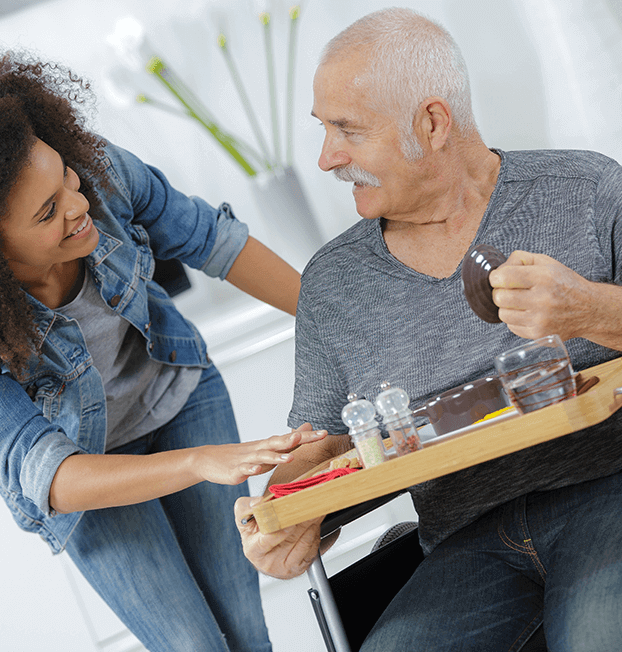 We provide dementia care for persons in Fairfax, Falls Church, Herndon, McLean and the surrounding areas. Each care plan begins with an in-home assessment of a client's condition, and his or her living environment. We put together a personalized dementia care plan based on the results of the initial assessment. We want to ensure that our clients receive the help they need while being able to maintain as much independence as possible.
---
Our caregivers provide the following dementia care services:
Assistance with daily hygiene, grooming, and bathing
Meal planning and preparation
Transportation and help running errands
Games, activities, and discussions for cognitive stimulation
Oversight of safety and well-being around the home
Assistance with light housekeeping and maintenance chores
For seniors with dementia, the disease can begin to impair daily routines, making tasks that were once simple become increasingly difficult. Those with advanced dementia will eventually require daily assistance.
---
Our caregivers are professionally trained and certified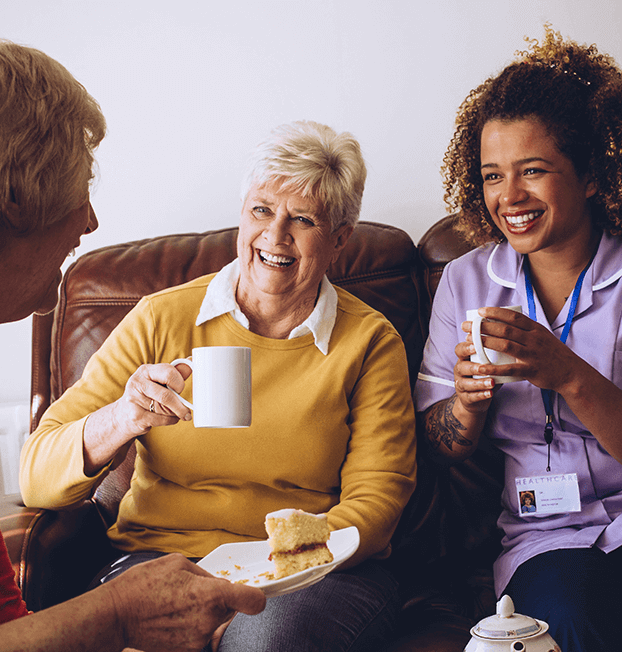 The DementiaWise® program prepares our caregivers in best practices and known techniques for managing behaviors that are common among persons with dementia. We learn how to diffuse emotions and redirect certain behaviors that can escalate or become difficult. We are also taught what to watch for and how to manage the signs.
We have had great success with these techniques and we are happy to share them with our clients' families. This can lessen some struggles within family dynamics and make life easier. Our goal is to enable you to enjoy quality time together as a family.
---
Whether your loved one needs assistance only a few hours a week or around-the-clock, our team is happy to help! Call (703) 870-3711 to learn more about the transition care services offered through ComForCare Home Care (Fairfax, VA).