Professional In-Home Care Services In Cuyahoga County, OH
---
Convenient In-Home Assistance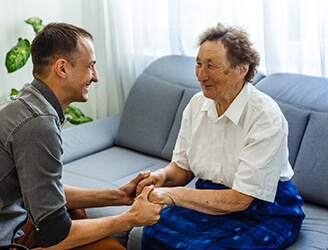 When prospective clients call ComForCare, we deliver in-home assistance right to their door. Clients can sit back and relax as we take care of crafting a home care schedule and routine that is tailored to their specific needs and wishes. Persons needing care can avoid ever having to move out of their beloved homes, while receiving the in-home help they need. While we help with the tasks that may be taxing, our clients are free to go about their lives as they wish!
Our clients know that we truly care, and they showed their appreciation by naming us the 2015 Provider of Choice for the area!
A summary of our services includes:
Dementia and Alzheimer's care
Parkinson's care
Chronic disease and illness care
Meal preparation and planning
Medication reminders
Fall risk assessment and prevention
Errands and transportation assistance
Grooming and hygiene
Toileting and bathing
Choosing clothing and dressing
Supervision of safety
Exercise and mobility
Light housekeeping and laundry
Making beds and changing linens
Taking out the trash
Vacuuming and dusting the home
Companionship
Meaningful Activities
Activities of daily living, such as eating, dressing and bathing, are essential for good health. However, Meaningful Activities such as board games, community outings, and music can bring people joy and purpose. Our caregivers use Meaningful Activities to provide positive sensory, intellectual, cognitive and social stimulation, enhance relationships, stimulate past memories, and more. This is especially helpful for persons diagnosed with Alzheimer's and other forms of Dementia.
---
Family Respite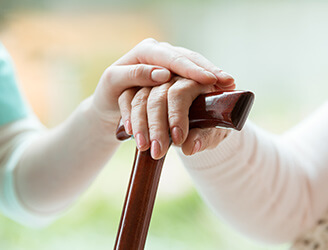 When seniors or other persons are released from medical care or begin to need more help around the house, family members generally pitch in. After a while, it may become difficult for family members to juggle all of their other responsibilities along with the needs of their ill or elderly loved one. ComForCare can step in to provide family respite in addition to home care services and offer some relief for this common situation. Everyone needs time to rest and recharge, and even take a vacation.
---
Companionship
Emotional needs for companionship and socialization are no less significant than other home care needs. ComForCare caregivers understand this and take the time to have fun with the . persons they care for. When opportunities arise for socialization, caregivers delight in taking clients to enjoy these types of activities. For clients less able to leave the home, caregivers will play games, watch movies, read, sit and talk, or be a listening ear. Our caregivers love hearing stories and getting to know our clients.
---
Transportation Services
Running errands and attending appointments may take on a new level of difficulty for persons who no longer drive. Caregivers can help seniors in the West Lake, Cleveland, Berea, and Fairview Park areas go grocery shopping and do other errands, and take pleasure in having a little time away from home. Traveling with a companion can be much more enjoyable and caregivers can help seniors get to and from destinations safely, providing help with mobility when necessary.
Whether your loved one needs assistance only a few hours a week or around-the-clock, our team is happy to help! Call (440) 638-7001 to learn more about the transition care services offered through ComForCare Home Care (Cuyahoga County, OH).