Transitions of Care Services with ComForCare Cuyahoga County, OH
---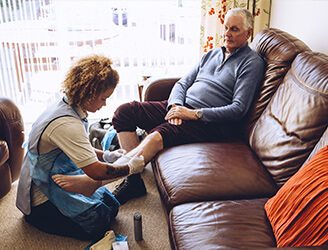 Our home care agency in Cuyahoga County is Transitions of Care-certified by the ComForCare corporate office and has received numerous local awards for the quality of care we provide our clients.
We love what we do, and we take pride in helping others and making a difference for our families and community.
---
One-Time Assistance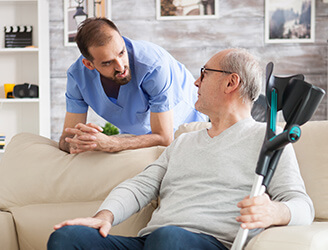 The Transitions of Care Program can provide one-time care assistance. We can respond on short notice as there are times when life is unpredictable or hospitals give little notice. We can assist with transporting your loved one from a medical facility to an assisted living community or to their home.
Our nurses and caregivers are able to evaluate needs and follow a client's discharge plan. We are happy to include help with developing a personalized routine based on the discharge plan provided We also routinely conduct home safety checks, and adjust the environment as needed to accommodate mobility or new equipment.
---
Short-Term Assistance
With hospital-to-home transition care, our caregivers can provide transportation services and assist with meal preparation, running errands, medication, and appointment reminders, household chores and clients' self-care education. Our team members are happy to help your loved ones get settled; we understand the importance of supervision and assistance after a hospital discharge.
For many persons, continuing to monitor care after release from a facility is crucial for a full recovery. If an individual requires around-the-clock care following a hospital discharge, we are happy to help.
---
Ongoing or Long-Term Assistance
We understand that sometimes the reason for a hospital stay is due to something that affects the individual's ability to perform everyday activities during their recovery period. Most people would prefer to recuperate at home, so our highly trained team members will develop a care plan to help you get home sooner.
If you need help managing a chronic illness, or disease we can set up an ongoing schedule for routine care. The plan can be on a continual basis, and updated as needed. We at ComForCare are flexible!
With ComForCare at your side, you can rest assured knowing your loved ones will be receiving the best care possible from our highly qualified caregivers. Our in-home care services are available for as little as a few hours a week up to 24 hours a day, 7 days a week including holidays.
Whether your loved one needs assistance only a few hours a week or around-the-clock, our team is happy to help! Call (440) 638-7001 to learn more about the transition care services offered through ComForCare Home Care (Cuyahoga County, OH).