Providing Quality Personal Services for Seniors in South Indianapolis, IN
---
Customized and Personalized Plans to Meet Your Family's In-Home Senior Care Needs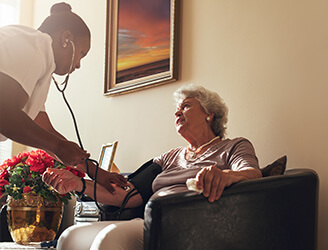 As we age, we often begin to need assistance with everyday activities. At ComForCare (South Indianapolis, IN), we provide comprehensive personal care plans for seniors that want to stay independent but sometimes need a helping hand.
ComForCare (South Indianapolis, IN) takes an innovative approach to planning, delivering, and evaluating in-home senior care. We think of in-home care as a team effort involving our clients, their families, their medical providers, and our staff of caregivers. We all have the same goals in mind, and that is for the entire family to live their best lives and enjoy quality time together. Our personal care services make that possible by removing the hardships of day-to-day chores and hygiene.
---
Respectful Assistance with Personal Care Needs
Receiving personal care services can be an uncomfortable experience for seniors accustomed to high levels of independence. Our empathetic caregivers recognize this and seek to provide the highest standards of respect to protect our clients' dignity. We aim to maintain as much freedom as possible while providing services such as:
Grooming and hygiene
Incontinence care
Toileting and bathing
Choosing clothing and dressing
Hair, skin, and nail care
Exercise and mobility
Making beds and changing linens
Supervision of safety
---
A Friend and a Helping Hand Can Make All the Difference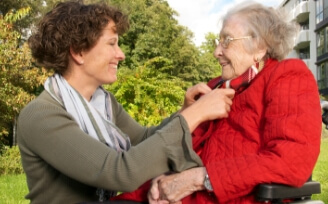 We understand that persons living with conditions requiring in-home care can sometimes become isolated and lonely due to lack of mobility or the inability to perform once simple tasks. Everyone has their own set of abilities and limitations, and we work with our clients to draw them out as much as they are able and comfortable.
Helping seniors find new ways to manage their day-to-day tasks can lead to greater confidence during activities outside of the home. Having someone accompany you to a movie or a grocery store can eliminate fears of falling if you have vision or mobility issues. Persons who rely on walkers or oxygen, or other devices feel relief with an arm to lean on. With a compassionate caregiver at their side, your loved one can stay active and engaged, living with far less stress and anxiety.
---
Our Family Respite Services Help You Recharge While Still Providing Companionship Care For Your Senior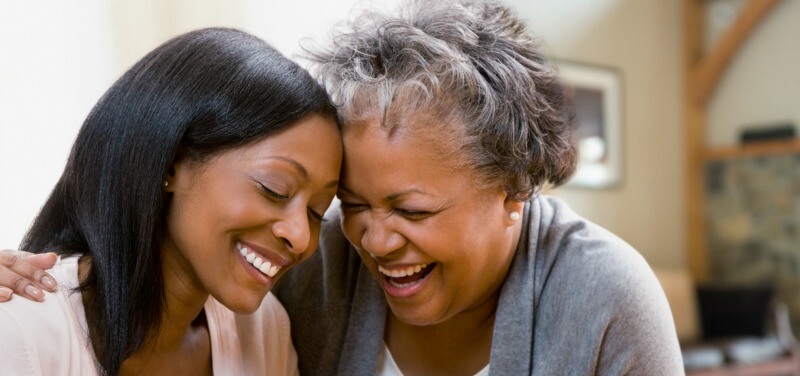 At ComForCare (South Indianapolis, IN), we understand the stress being the primary caregiver for a senior can create. Everyone needs a break every once in a while, and we are here to help. Our staff can provide short, medium, or long-term family respite, either 24 hours a day or at scheduled intervals. Let us be a caring friend to your senior so that you and your family can get some much-needed rest.
---
ComForCare Works Closely with the VA to Lower the Cost of In-Home Companionship Care for Indianapolis, IN Veterans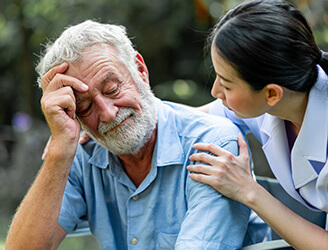 We are proud to serve our community's veterans in their time of need. We understand that the cost of in-home care can be prohibitive for many families. We attempt to lower this cost by working with Veteran's Affairs to help offset the expense and get your loved one the care they desperately need.
Whether your loved one needs assistance only a few hours a week or around-the-clock, our team is happy to help! Call (317) 664-5136 to learn more about the transition care services offered through ComForCare Home Care (South Indy).