Finding the Perfect Match of Caregiver and In-Home Care Clients For Our Neighbors in South Indianapolis, IN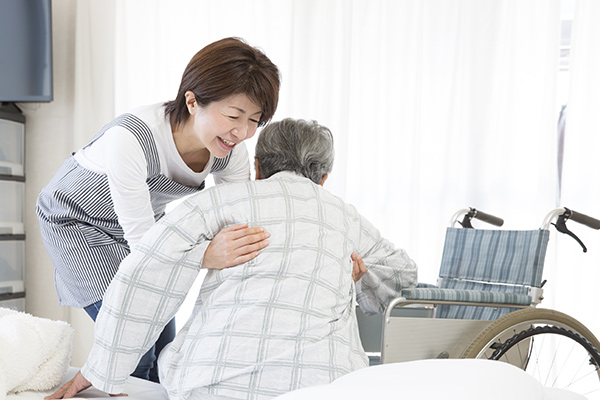 At ComForCare (South Indianapolis, IN), we understand how difficult it can be to find a caregiver with the right skills, personality, and interests for a loved one in need of in-home care. Finding the perfect match between provider and receiver can often seem like a hit-or-miss effort. That is why we go the extra mile to ensure that there are real connections in personality and special attention paid to the skill set needed when we pair our clients with caregivers.
Our in-home senior care services begin with an initial call. It's our first opportunity to learn about your loved one's needs, personality, and interests. During this call, we try to get a high-level understanding of the overall scope of your loved one's situation, including the reason for care, the skill sets needed, and the amount of time required. Next, we schedule an in-home care consultation with our client liaison to meet your loved one and perform an evaluation of their care needs, medical background, and living environment. We use this information to select the perfect caregiver that matches the skill set, personality, and interests. We have had tremendous success finding the right match the first time, leading to better outcomes and happier clients.
ComForCare (South Indianapolis, IN) is also an active member in many local and national senior care organizations, including the Home Care Association of America, Indiana Association of Home Health and Hospice, Dementia Friends, and the Board of Perry Township Seniors. We use these relationships along with our personal experience and expert training to deliver the absolute best in compassionate senior in-home care.
---
In-Home Personal Care Services in South Indianapolis, IN
ComForCare (South Indianapolis, IN) provides in-home personal care for seniors and those in need of a little helping hand with personal and day-to-day tasks. Our caregivers can assist with light housework, laundry, meal prep and feeding, dressing, toiletry assistance.
---
Companionship Care Services in South Indianapolis, IN
To reduce the debilitating effects of loneliness and depression, ComForCare (South Indianapolis, IN) offers compassionate companionship care services to seniors who need a friend to listen to music, play games, or share stories. Our caregivers develop deep and meaningful relationships with our clients, resulting in happier days and new memories.
---
Helping South Indianapolis, IN Families Cope With the Stress of Dementia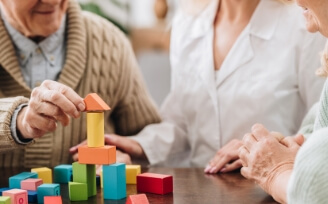 When Dementia is a factor in your in-home senior care needs, there is an extra level of complexity in finding the right caregiver for your loved one. The ability to build trust and develop meaningful relationships between those with Dementia and the caregivers that help them is critical in any care plan's success. ComForCare (South Indianapolis, IN) takes extra steps to ensure there is a real bond and understanding between our staff members and our clients when we place a caregiver in a home. This process allows us to reduce stress and caregiver rejection and begin the journey to better days.
Whether your loved one needs assistance only a few hours a week or around-the-clock, our team is happy to help! Call (317) 664-5136 to learn more about the transition care services offered through ComForCare Home Care (South Indy).