Meet The Owners
---
John Trompeter
Husband, Father, Handyman extraordinaire, Outdoor enthusiast
Our Mission:
To bring peace to every family we serve
---
Our Story:
I'm in the Home Care business because of a personal event. Years ago my brothers and sisters and I were the caregivers for my father when we realized - even though there were nine of us - we needed help. In came a very compassionate and caring caregiver which opened my eyes to the value that home care can bring. Anna was caring and compassionate, but her greatest accomplishment was winning the respect and appreciation of my father.
The unexpected gift was that she gave me and my siblings the opportunity to go back to our original roles we played in his life...which mine was to sit with him on Friday afternoons and enjoy a couple of beers. He may be gone, but the Friday memories last forever. My experiences gave me the inspiration and confidence to build and manage the home care company that lifts the quality of life of everyone it touches.
---
How we make a difference:
As the owner/operator I'm personally involved in each and every case - accessible at any hour. In addition we have Care Coordinators that get to know the families and work with our assigned caregivers - ensuring we deliver exactly what the families need. It all starts when our staff nurse and I meet with the families/prospective client - answering questions and preparing a care plan designed to give a person back their lost independence.
John is personally involved in every case, along with a Care Coordinator and an Operations Manager. Together they are accessible 24 hours, 7 a days a week.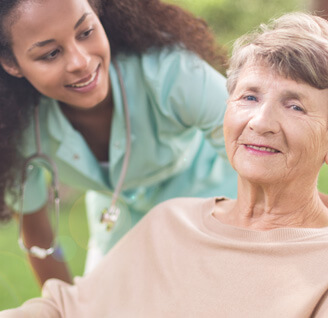 When asked what brings the most satisfaction to his job, John replied, "Helping families and making a deep impact with the whole family. When family members share their gratitude and tell us we have improved the lives of their loved ones, and theirs, that gives me so much joy."
Credentials and Education:
DementiaWise Certified Office
Proud supporter and financial contributor to the Alzheimer's Association
Board Member of the Continuity of Care - Alpha Chapter
Bachelors Degree from Rochester Institute of Technology
---
Whether your loved one needs assistance only a few hours a week or around-the-clock, our team is happy to help! Call (630) 517-8423 to learn more about the transition care services offered through ComForCare Home Care (Central DuPage, IL).