ComForCare (Stamford, CT) Is Proud To Give Back to Seniors and Their Families.
---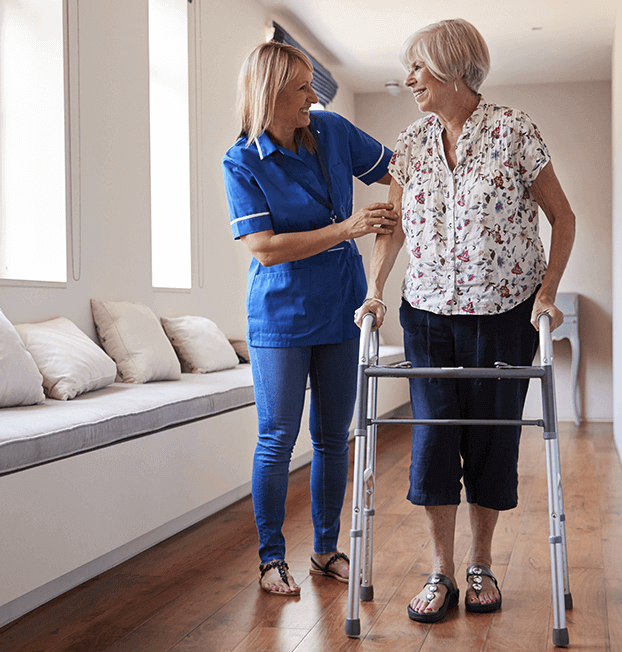 Sometimes older adults need a little help to be able to stay in their homes while dealing with a chronic condition, recovering from an illness, or during the natural aging process.
That's where ComForCare comes in! Our dedicated caregivers can be available as little as a few times per week or 24-hours a day to provide care, depending on what our clients need.
When you choose ComForCare to care for a loved one, you can rest assured your loved one will enjoy the comforts of home while receiving the care needed to help them live their best life possible.
---
Take a look at what our clients have said about their experience working with our team in Stamford, CT:
"They make my life easier, and they completely have taken over the care. They are receptive to my mother's needs, and they respond quickly. This one is by far the best agency that has taken care of my mom."
- Jim V.
---
"They are very well trained, very organized, and they are very adaptable to any situation that may come up."
- Blythe A.
---
"They really listen to what my mom's needs are and what the situation is. They make the effort to match her. The caregiver that we have is wonderful. I just know that my mother loves her."
- Shelly F.
---
"It was like night and day. I did not realize how much more care needed to be done until they, the real professionals, came into my home. They allowed me to spend more quality time with my spouse, since the day-to-day things were being taken care of by a qualified professional."
- Jeffrey M.
---
"Everyone is always calm. The people they have working are really well matched. They are really interesting people. They bring their own personalities and a lot of fun into our lives."
- Georgia G.
---
"The people that they sent us are amazing, and once in a while it wouldn't work out, and they got right on it. They were attentive to what we needed. I felt confident that they would do a wonderful job taking care of her and I wasn't stressed about them being there and me not being there."
- Herman
---
"Every call that I make to this company is positive. They check into my issue and they get right back to me. When I make changes, they are on top if it. The always pay attention to details. I no longer have to worry at night about my mom. when my mom wakes up in the middle of the night, she is not alone and this makes her feel much better."
- Michele
---
"ComForCare owner is closely involved to get to know the client and they physically come by to check in with the client and how the caregiver is doing. ComForCare has made my life easier by knowing that she is well cared for and that we are made aware of any issues going on. It makes my mother's like easier by having someone to help her out with her needs."
- Lin
---
"ComForCare is good during emergency situations. The services of ComForCare helped in having someone in the home to assist my parents."
- Dolores
---
Take a look at what our employees are saying about working with us:
"They do support me and they will always try to solve any issues I have while out on the case. I have only been with two clients so far and I think I have been matched perfectly to them."
- Carline W.
"I like that they're family-oriented. They make you want to work for them because they're nice and they care about us. They'll ask me if I like certain clients and test my abilities to see what I can do. I like that they always push us to be better."
- Thea T.
"They care about their caregivers just as much as they care about the clients. They make you feel like you're part of the team and they are there for you."
- Aleksandra K.
"They are very good at communicating with me. They give me the schedules that I want, and they thank me when I work shifts that they need."
- Deb P.
"I liked that I was able to do the training at home, and I received a certificate and a pin. It was nice to be acknowledged. Right now, I am with a client that has dementia. They gave me the opportunity to get training on dementia so I could be 100 percent there for my client."
- Demitria C.
---
Whether your loved one needs assistance only a few hours a week or around-the-clock, our team is happy to help! Call (203) 705-0220 to learn more about the transition care services offered through ComForCare Home Care (Stamford, CT).