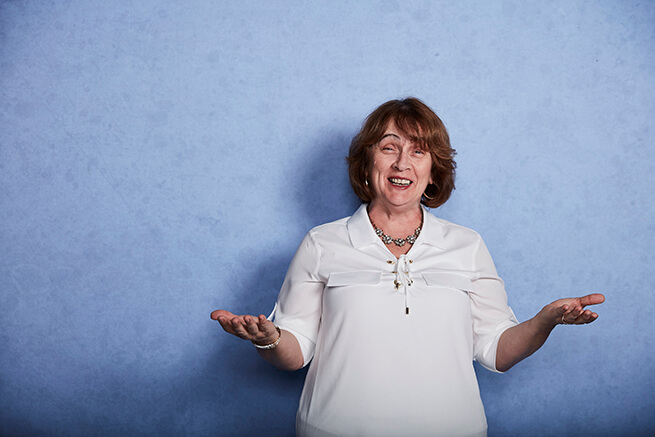 Nicol Rupolo
"We care for you like family. We go the extra mile. We go above and beyond."
---
In the Business of Connecting with People
I've always been drawn to older adults and enjoyed their company. When I was a kid, one of my favorite things to do was to sit on park benches, talk to older adults, and hear their stories. You can learn so much more while talking to an older adult than reading a whole history book.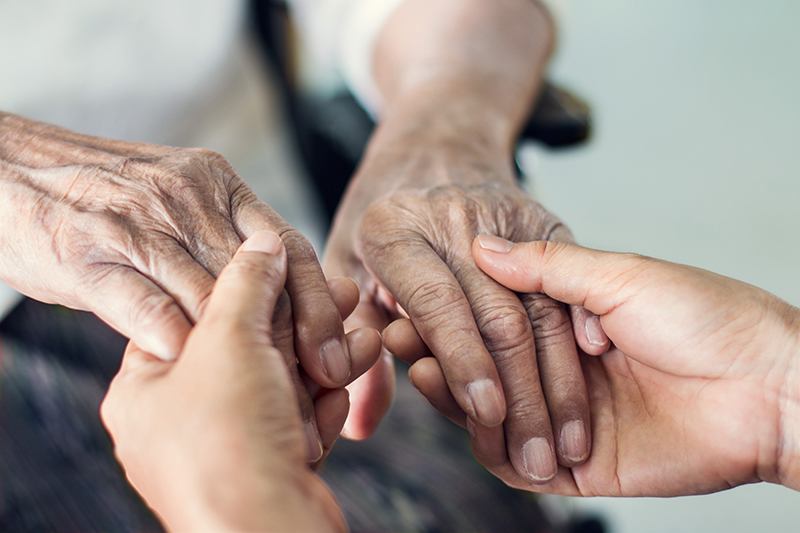 When I left the corporate sector in 2013, I knew I wanted to do something that made a difference in people's lives. Ever since I was a kid, caring has been in my DNA. I was an aide to my mother with my nine brothers and sisters, and as an adult, I very much enjoyed helping and caring for friends and family. My heart is fully engaged in what I do every day, not only with seniors but with all people. I am in the business of caring, and I am also in the business of relationships and of making connections.
---
"I am happiest when making a positive impact on families."
---
What is most fulfilling about my job as a ComForCare owner is knowing we've had a positive impact on a client, especially through the eyes of their family. When we work with you, we are there for the whole family, not just the client. When family members trust us with their loved ones, we can support them in positive ways, too. We can help alleviate stressors and enable them to live their best lives, as well.
When we hire a caregiver to join our Stamford staff, they become like a part of our family. This is very important to note, as I realize that they will also become a part of our clients' families one day. I have developed recruitment tools that are like personality tests that our team uses during the hiring process. We also conduct a personality test with our clients in order to best match caregivers and families by interests, preferences and needs.
---
Dedicated to life-long learning and improvement
I am always looking for ways to learn and to improve and grow, and I encourage my staff to do the same. I am a staunch advocate of Home Care Pulse, which is a ComForCare customer satisfaction survey that gives feedback on a month-to-month basis from our clients and also our caregivers. I consider it another tool for growth and improvement. It's nice and warm and fuzzy when you get all the positive, glowing accolades, and if we do get any negative feedback, we respond to it immediately and course correct.
As of 2018, I have partnered with Maria Scaros, Executive Director at The Greens at Greenwich, to create an Alzheimer's Caregiver support group. This is one more way that I can reach out to help individuals in Stamford, CT that are caring for or living with someone with Alzheimer's and offer help. It is my goal to make a positive impact in our community, especially in these two areas: Dementia Care and Alzheimer's Care.
---
Stamford Office Credentials
DementiaWise®-certified office
Provider of Choice Award (2018, 2017, 2016)
Employer of Choice Award (2018, 2017, 2016) from Home Care Pulse, a third-party customer satisfaction survey company
Leader of Excellence Award from Home Care Pulse for a long record of outstanding customer and employee satisfaction (2018)
---
Nicol's Credentials
Board Member, Stamford Senior Center
Bachelor's in Finance from Montclair State University
Project Management Professional (PMP) Certification
Certified MBTI® instructor through the Myers & Briggs Foundation
Nicol also enjoys cooking, she is an avid gardener and a snow lover!
---
Whether your loved one needs assistance only a few hours a week or around-the-clock, our team is happy to help! Call (203) 705-0220 to learn more about the transition care services offered through ComForCare Home Care (Stamford, CT).