We Dedicate Ourselves to Providing the Best In-home Care in Lakewood, CO
Michael Duffy
Owner/Operator
After graduating from Michigan State University, I spent the next few years trying out different industries until I settled into a biotech career. Over the next two decades, I worked mainly in diagnostics testing for big and small companies in the public and private spaces. The bulk of those 20 years were in the area of Women's Health. Starting on the ground floor and working my way up to several director-level positions, I attribute my success in medical sales to my ability to advocate for my clients' patients.
While enjoying my time in corporate America, I saw an opportunity to strike out on my own when this local ComForCare location became available. I see owning a home care agency as an extension of my commitment to advocate for my clients' rights to remain in their homes as long as possible. I've been the owner of ComForCare Home Care Denver West since August 2017. This location has been in continuous operation since Fall 2009.
I spend my free time skiing, hiking, and enjoying all the outdoor activities that most Coloradoans love with my family and friends. I also love spending time with my dog Holly. Having a huge passion for nearly all music genres, you can often find me at live music events. I'm also a big fan of all of our Denver pro and Colorado college teams plus the Michigan State Spartans! Go Green!
---
Shannon Ralph
Director of Operations
While working in Human Services for the last twenty years, my interest has been focused in the last fifteen years for the at-risk populations. I have worked with the Intellectual and Developmental Disability population, TANF Recipients, domestic abuse survivors and perpetrators, and the elderly. My roles included Case Manager, Regional Director, Program Manager, Project Manager, Quality Assurance Manager, and Executive Director. I have written grants seeking help from citizens as well as our government.
While working with people with severe trauma and abuse has brought great depth and appreciation to my life. I have discovered that resilience, integrity, and authentic kindness are areas in which I am most passionate.
I have had the privilege of education and highly accredited training around various social work techniques and strategies for improving our communities. What I find most important, however, is that I have had hands-on experience with all of our clients for the full 20 years of my experience. This face to face, hours of personal sessions with clients, has enriched my skills to not only training but real-life practicality of the issues our at-risk populations face daily. I am thankful that my work with the community has involved both the public and private sectors. This variety of experiences has taught me to understand the importance of structure in protecting our at-risk populations while simultaneously embracing humanity.
The clients we serve at ComForCare have given me the perfect balance that I have worked for all of my career to attain. The clients teach me new things and remind me of the importance of our work. To be a companion and a caretaker is a beautiful balance.
---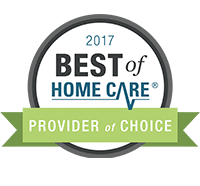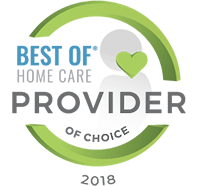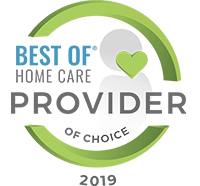 Whether your loved one needs assistance only a few hours a week or around-the-clock, our team is happy to help! Call (303) 232-4473 to learn more about the transition care services offered through ComForCare Home Care (Lakewood, CO).