Personal Care for Seniors In Myrtle Beach, SC
---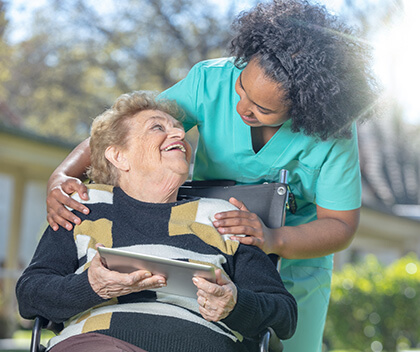 The assistance of personal care professionals may benefit seniors in the Myrtle Beach and surrounding areas of South Carolina. When aging family members begin to require assistance with housework and other needs, it is often loved ones that dedicate their time to helping. While family members may know their loved one best, taking care of someone while maintaining your own family and busy schedule can quickly become overwhelming. It is even more challenging when you don't live in the same city or state.
We at ComForCare are committed to helping seniors receive the care they need so families can spend quality times together, rather than struggling.
---
Senior Transportation Around the Myrtle Beach Area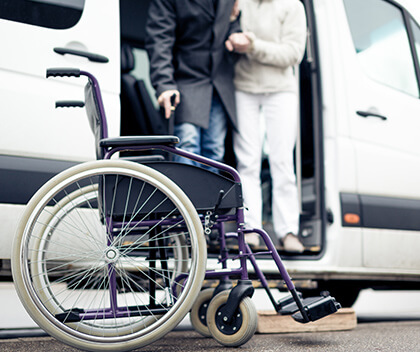 Sometimes winter roads and hazardous conditions can make travel dangerous for seniors. Our caregivers make travel safer for seniors by providing mobility assistance and companionship along the way.
Caregivers also help minimize fall risks by providing a helping hand with canes or crutches and walking with seniors to and from their destination. Whether it is a medical appointment, a trip to the grocery store, or leisurely activities such as movies or sporting events, we are happy to help.
---
Incontinence Care
For seniors that struggle with certain medical conditions or injuries, incontinence can be an unfortunate side effect. Our caregivers are trained to take care of incontinence needs efficiently and compassionately so that seniors feel comfortable. A thoughtful incontinence care plan reduces the incidence of embarrassing accidents and ensures that the person is always clean and cozy. Our clients' general sense of confidence improves with this approach and puts them at ease, especially when participating in activities outside of the home.
---
Hospice Services
Seniors and their family members feel more comfortable when hospice services are in the comfort and familiarity of the home they have known and loved. There is an increased sense of peace, with beloved pets and family nearby in surroundings that offer reassurance.
Our compassionate caregivers can help ease stress during this time by providing assistance with many home care needs and taking on tasks like making necessary phone calls. Having professional in-home assistance can relieve family and friends of daily tasks and allow them to focus on being in one another's company during this sensitive time.
---
Whether your loved one needs assistance only a few hours a week or around-the-clock, our team is happy to help! Call (843) 444-2483 to learn more about the transition care services offered through ComForCare Home Care (Myrtle Beach, SC).