Home Care Services
---
Home Care Services in Myrtle Beach, SC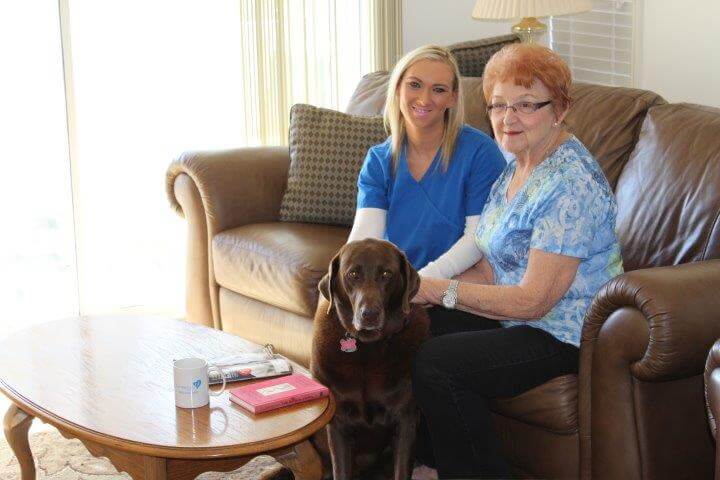 Seniors and other persons needing care in Myrtle Beach, SC and the surrounding areas now have access to the quality home care services offered by ComForCare Myrtle Beach. Asking for help with daily activities can be tough, but our compassionate caregivers help to make it easier.
We offer a wide range of in-home care services so that persons needing care can retain their independence and stay at home as long as possible.
---
In-Home Care Services
Moving into a nursing home or other care facility can be intimidating for anyone, and can be very scary for seniors with cognitive deficiencies. ComForCare Home Care makes it possible to avoid this scenario by offering in-home care for seniors with many types of different needs. "Aging in place" is growing in popularity as seniors and their family members realize the convenience, cost-savings, and reassurance offered by this more desirable option.
Our employees are carefully interviewed, screened and selected through a rigorous ten-step hiring and training process. This ensures the highest quality caregivers for our clients and assurance to your family members.
Some of the home care services we provide:
Dementia and Alzheimer's care
Parkinson's care
One-time care, short term, long term
24-hour, 7 day a week care
Patient-centered care
Family respite
Safety supervision
Meal preparation and planning
Light housekeeping and laundry
Medication reminders
Companionship
Bathing and toilet aid
Choosing clothing and dressing
Grooming and hygiene help
Transportation assistance
Errands and appointment assistance
---
24 Hour Care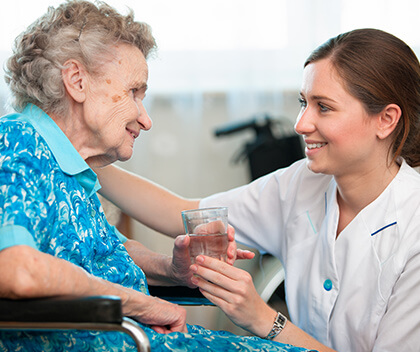 When clients are in need of round-the-clock home care, we are here to help. We are able to provide live-in care or 24-hour care in shifts depending on needs and preferences. At ComForCare we do our best to carefully match a caregiver to our clients by personality and interests. We limit the number of caregivers seen by a client to create a consistent, comfortable experience.
We are also available by phone 24 hours a day, so there is always someone to answer questions, address concerns, or take care of urgent needs.
---
Companionship
Human contact is so important for all of us. For seniors that live alone, this important emotional connection may be infrequent or missing. Our caregivers understand just how crucial companionship can be to emotional health and well-being so they make time to enjoy the company of clients. Compassionate caregivers offer persons needing care in the Myrtle Beach areas a friendly ear when they need it, a partner to play games with, or transportation to outside social activities. Caregivers understand that access to activities is a chance to create wonderful memories and can significantly improve the quality of life.
---
Pediatric Care in Myrtle Beach
In addition to our senior care services, ComForCare Myrtle Beach offers pediatric care to families in Myrtle Beach, South Carolina and the surrounding areas. Our ComForCare caregivers are able to assist kids that need pediatric care services for any number of reasons. Some services for children include but are not limited to:
Medication reminders
Safety supervision
Bathing, dressing and personal hygiene
Incontinence care
Companionship
---
Disability Care: One-On-One Care Makes a Difference
Being at home is always best and we care for all persons needing help, including persons with disabilities, people recovering from injury or illness, and veterans. You don't need to worry about things like overcrowding or understaffing in care facilities and institutions, as your loved one is always getting direct attention and care. We offer many home care services, including but not limited to:
Light housekeeping
Help with hygiene needs
Toileting and bathing assistance
Incontinence care
Meal preparation according to physician recommendations
Transportation assistance
Children and adults with physical disabilities or other challenges often need hands-on care around the clock. Issues such as developmental delays, cognitive disabilities, Down Syndrome, cerebral palsy and autism may inhibit one's ability to perform daily tasks on their own. This is where disability management can help.
With ComForCare's in-home care services in Myrtle Beach, South Carolina, you can rest assured knowing that your loved one is receiving the best care possible.
---
Whether your loved one needs assistance only a few hours a week or around-the-clock, our team is happy to help! Call (843) 444-2483 to learn more about the transition care services offered through ComForCare Home Care (Myrtle Beach, SC).