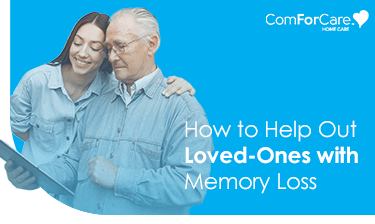 The National Institute of Aging declared cognitive decline is not a natural part of aging. We aren't just talking about forgetting to pay the occasional bill. These issues begin when the pattern starts to reoccur in an older adult, or when they struggle to stay in tune with regular conversations.
The amazing thing about your mind, like your physique…it is capable of change. However, the degree and nature of the "change" has more to do with action and less with age.
Several mind-boggling insights are provided by CNN's chief medical correspondent Dr. Sanjay Gupta in his book, "Keep Sharp: Build a Better Brain at Any Age." Along with another doctor's expertise, a few snippets of Dr. Gupta's work for your brain is mentioned below:
Exercising Your Body: Your body is more vital than you think in getting your brain in shape. According to Dr. Gupta, exercise utilizes the sugar to feed your muscles. This prevents fluctuations in insulin and glucose, whereas sitting idle increases these fluctuations. Over time, fluctuations in insulin and glucose increases risk of dementia.
Additionally, exercise reduces inflammation, which is essential to avoid dementia as well. Furthermore, studies have shown 11 minutes of daily exercise can increase your life expectancy.
To sum it up, Exercise can improve brain functioning and increase resilience to diseases. If you are just beginning to exercise for the first time, do check with an expert for a training program that's best suited for you.
Resting your Body and Brain: It is probably taken for granted, but proper sleep is such an effective restoration system for your entire body. Deep sleep helps immensely with memory consolidation.
A Researcher From the Centre of Advanced Biomedical Imaging at the University College in London, Dr. Ian Harrison,. wore that the best way to lower chances of his own dementia was by a Goodnight's sleep.
According to Dr. Harrison the brain has its own cleaning system which is 70% more active when we sleep. It's called the glymphatic system which removes waste products and any built-up proteins. He further added that any impairments in the system that was because of a lack of sleep, will lead to a build-up of proteins which includes amyloid.
So whenever you have a foggy mind from a bad night's sleep – it could be because your glymphatic system hasn't cleared up its waste products. Read more here.
Connecting with People: Lastly but certainly not the least, a senior's personal connections help the brain in more ways than one. Studies have revealed these relationships increase neuroplasticity. That is the brain's ability to improve, change and preserve its cognitive abilities. After all human beings are social-creatures, making it important to recognize relationships playing a big role with our brain health.
So, enroll in a book club or join a gym class and other related hobbies. This will increase the benefits of brain-boosting by way of cultivating relationships. Sustaining your brain's health for many more years to come with simple communication.
Whether it's help for your loved ones with exercise, food and more, ComForCare's DementiaWise approach supports brain health through proven techniques and interventions. It focuses on the individual while using research-based behavioral interventions for better days. For more information on ComForCare's in-home care options for your loved one's click here.
Whether your loved one needs assistance only a few hours a week or around-the-clock, our team is happy to help! Call (973) 244-9400 to learn more about the transition care services offered through ComForCare Home Care (Fairfield, NJ).