Dementia Care Services in Flint, Michigan
---
ComForCare Flint Offers Our a DementiaWise® Program for Greater Help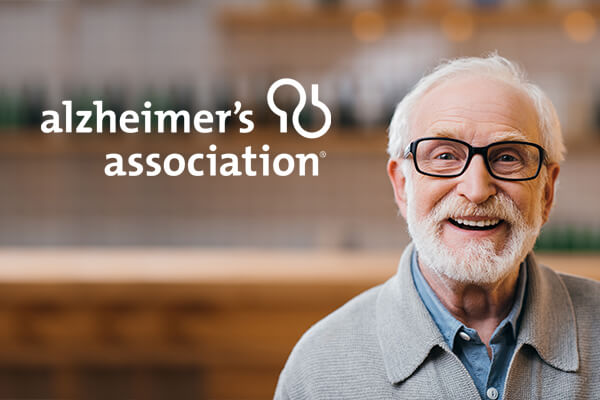 Dementia is a diagnosis that can leave individuals and their families feeling lost and confused. Some believe that their independent lives are over. Families feel the pressure to be with their loved one 24 hours a day or find a care facility to provide for all their needs.
Here at ComForCare Flint, we believe strongly in providing the services that allow our clients to remain in their homes, leading as independent lives as possible while making sure they have the help they need to safely go through their daily activities. Our professional caregivers receive extensive training, including going through the DementiaWise® program, so you can be confident knowing your loved one is in good hands.
---
DementiaWise® is a Must-Have Tool Helping Us Provide Better Service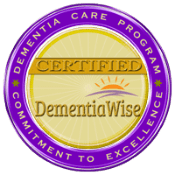 Denny and Sally Fox owners of ComForCare Flint in Michigan were excited to learn and implement ComForCare's DementiaWise® program as the majority of the clients they serve have dementia. Sally and Denny have found the program "empowering" for everyone on staff – from administrators to caregivers. The insights this program provides has been transformative to the service we offer.
"Once caregivers are trained, they recognize that their innate skills for working with those with dementia are effective," Sally said. "They know they are doing the right things to help their clients, and their shifts are easier.
Both clients and caregivers are having "better days" with DementiaWise®.
"The whole program works," she explained. "And even using just the first two tools, 'check yourself' and 'make a warm connection,' has such a positive impact."
---
Examples of Our DementiaWise® Program in Action
The program is making a difference in the lives of clients and their families. "To see a loved one return to an activity he or she once loved means so much to the family," Sally said. "Our caregivers have what it takes to inspire clients to do more."
One of their clients with dementia had always resisted care services. Recently, when their caregiver arrived and found the client watching football on TV, she made sure her client was aware of the environment and tried to make a connection by noting the score of the game and commenting on it. Making the connection worked. Instead of telling her to leave, the client invited her to pull up a chair and watch the game.
Using the ComForCare's DementiaWise training and education, Denny and Sally's caregivers have been able to get a 93-year old client, who once refused to bathe and brush her teeth, to start drawing again.
After DementiaWise training, a caregiver who works with a client just a few hours a week trusted her instincts that one of her clients was showing some signs that could indicate dementia. She used the "Dementia Red Flags Checklist" to record her observations and turned it into Denny and Sally, who shared the information with the client's family.
---
Whether your loved one needs assistance only a few hours a week or around-the-clock, our team is happy to help! Call (810) 766-9384 to learn more about the transition care services offered through ComForCare Home Care (Flint, MI).