Home Care Services in Metairie, LA
---
In-Home Care to Give Needed Assistance to Your Loved One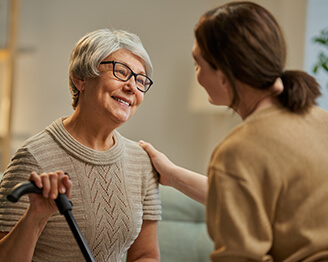 Those who need help with daily tasks in the Metairie, Louisiana have access to ComForCare's home care services, a top non-medical in-home option. For years, ComForCare has been a trusted name in the industry.
Home care services allow seniors, people with disabilities, and others to stay comfortable in their homes while receiving assistance with any tasks that may be difficult.
---
Activities of Daily Living
Household and grooming tasks that may once have been simple and commonplace may become challenging as we grow older or experience an injury. ComForCare caregivers are happy to help. Caregivers are carefully selected for their compassion and competency, and they will make sure that clients are highly satisfied with home care services and overall quality of life.
Tasks ComForCare caregivers may assist older adults with include:
Meal preparation and planning
Medication reminders
Fall risk assessment and prevention
Errands and transportation assistance
Grooming and hygiene
Toileting and bathing
Choosing clothing and dressing
Supervision of safety
Exercise and mobility
Light housekeeping and laundry
Making beds and changing linens
Taking out the trash
Vacuuming and dusting the home
Companionship
Dementia services (Alzheimer's and other forms)
---
Around-the-Clock Care
When seniors have chronic conditions or get to a point of advanced age where continuous assistance is required, ComForCare can provide around-the-clock care. To provide around-the-clock care, ComForCare managers carefully select a few caregivers to provide care during alternating shifts. This guarantees that clients always receive high-quality care from a caregiver who is well-rested, without having too many caregivers in the home. That's how ComForCare ensures clients are familiarized and comfortable with all caregivers. ComForCare staff is also available 24 hours a day, 365 days a year to answer questions or make changes to the home care plan.
---
Dementia Care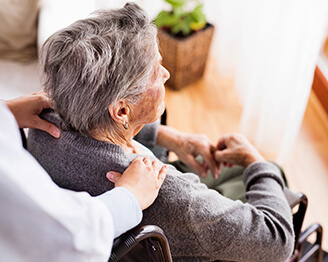 ComForCare caregivers undergo continuous training through our DementiaWise® program to provide the most cutting-edge dementia care possible. With so many affected by the disease, ComForCare is committed to making life as enjoyable as possible for clients that are affected by Alzheimer's disease and other types of dementia. Daily dementia care involves games and exercises to improve cognitive functions and slow the progression of dementia, as well as regular assistance with all daily needs.
---
Transportation Assistance
While New Orleans is known for its unique public transit, these services may become more difficult to use for older or disabled adults. ComForCare caregivers are happy to provide transportation to help clients get to medical appointments, run errands, and see the area attractions. Family members can trust our caregivers will provide assistance getting their loved ones to and from destinations safely, while providing a traveling companion to make these outings more enjoyable.
---
Whether your loved one needs assistance only a few hours a week or around-the-clock, our team is happy to help! Call (504) 833-7726 to learn more about the transition care services offered through ComForCare Home Care (Metairie, LA).