Companion and Respite Care Services in Metairie, LA
---
Home Care Services to Offer Some in Your Loved One's Home Who Cares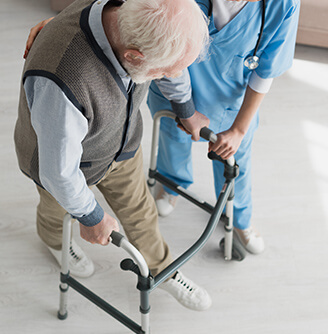 Tending to our needs becomes increasingly difficult as we grow older. Conditions such as arthritis or Parkinson's may also add a level of difficulty. ComForCare takes pride in offering home care services in Metairie, Louisiana and assistance with personal care needs so that people in need and their family members are free to spend time doing more enjoyable things.
It helps to have someone around who takes the time to do things you enjoy. Exploring hobbies, playing games, piecing together puzzles, going on a walk, or making the trip to an event can all help your loved one feel more connected to life. We will pair your family member with a similar-minded caregiver to ensure they can have a solid partnership.
---
Family Respite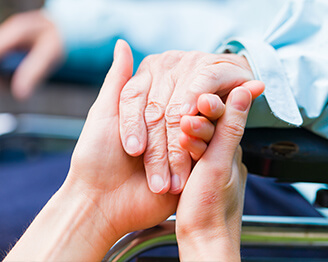 As people age and begin to require assistance with personal care needs, it is often the closest family members that step up and provide this support. This is commendable, but the help is often provided at a cost to the family member's time and stress level. Family caregivers typically juggle work, family life, self-care, social needs, and senior care. After a time, this daily struggle can become overwhelming for anyone.
We are pleased to provide family respite so that family members can get much-needed rest. Family respite can allow family caregivers to create a more comfortable balance between the other responsibilities in life while being at ease that the personal care needs of their loved one are being met by competent professionals.
---
Senior Hygiene Assistance
Many people find assistance with personal hygiene needs to be embarrassing for seniors. Many clients develop a trusting relationship with their caregiver so they are more at ease with hygienic needs. Our compassionate caregivers understand the emotional aspect of having help with these types of personal care needs and will minimize their discomfort by taking care of these needs in the most professional and discreet manner.
Whether clients need help with toileting or incontinence care, bathing and dressing, or other types of hygiene needs, ComForCare professionals will be gentle and reassuring while ensuring that clients are always kept clean and groomed.
---
Hospice Services
ComForCare offers assistance in setting up in-home hospice services when these services are needed. Familiar surroundings and beloved pets can be hugely comforting for seniors and family members at this emotional time. As part of hospice services, caregivers can make needed phone calls and help with arrangements to ease the stress on your family. Our caregivers are also able to provide continuing assistance with senior personal care needs, so that family members can spend their time enjoying the company of their loved one.
---
Whether your loved one needs assistance only a few hours a week or around-the-clock, our team is happy to help! Call (504) 833-7726 to learn more about the transition care services offered through ComForCare Home Care (Metairie, LA).