ComForCare of Montgomery County, PA is an approved Alzheimer's Foundation of America (AFA) memory screening site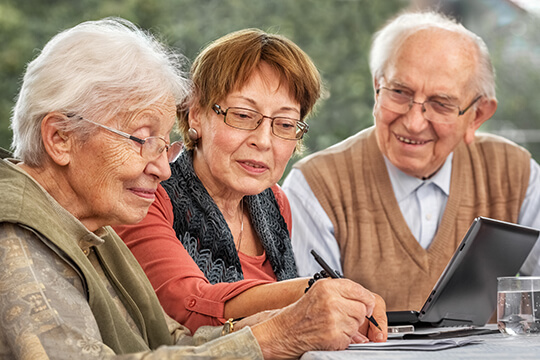 Early diagnosis of Alzheimer's disease or other types of dementia is an important step in improving the quality of life for individuals with the disease, as well as their families and caregivers. But not all memory problems are caused by Alzheimer's, and some memory problems can even be treated.
If you believe you are at risk due to a family history of Alzheimer's disease or a related illness, sign up for a memory screening today. It's free, and takes just 10 minutes. Fill out the form below to get started.
The screening can be conducted virtually via video conference, or wherever you feel most comfortable.
Whether your loved one needs assistance only a few hours a week or around-the-clock, our team is happy to help! Call (215) 646-8250 to learn more about the transition care services offered through ComForCare Home Care (Montgomery County and Philadelphia, PA).