We Are Proud to Work With the Best Caregivers and Staff in Charlotte, NC
---
Megan Hafford
Scheduling and Payroll Supervisor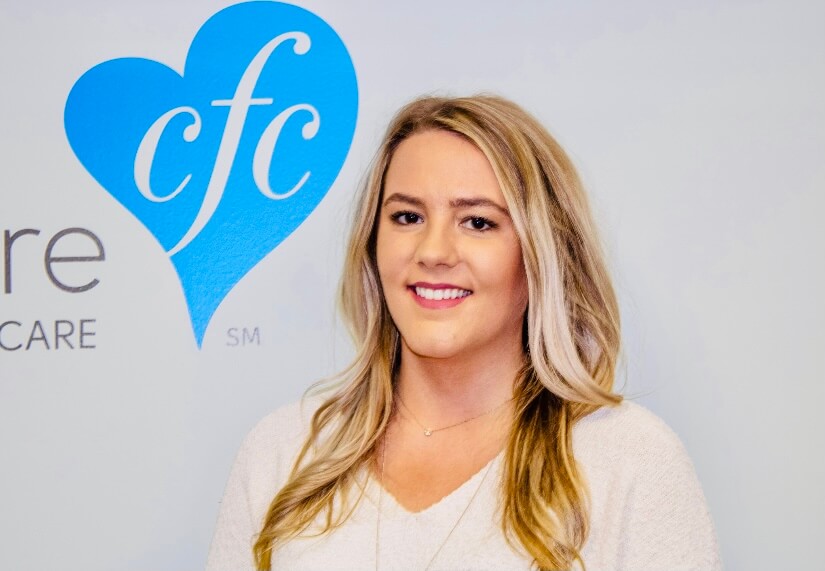 I'm 28 years old, and I was born in New Britain, Connecticut, and moved to the Carolina's 20 years ago. I currently live in Fort Mill, South Carolina, with my 3-year-old daughter and my dog Lilli. Before working for ComForCare, I worked privately as a caregiver for a family shortly after graduating from high school. I worked independently as a caregiver for almost two years, and then soon afterward, I began working at a staffing agency, recruiting and scheduling for various positions in different industries. With my caregiving background and scheduling experience, I was thrilled to start my job with ComForCare in September of 2015 as the Scheduling and Payroll Supervisor. Since I have worked as a caregiver myself, it allows me to relate to our employees out in the field. Scheduling isn't the easiest position, but I enjoy it because it's almost like a matchmaking game. I always try to match the right client to the correct caregiver to make both parties happy. Our employees are genuinely invested in our clients and have a real passion for their care each day. When I'm not working, I enjoy spending my free time with my daughter. I also like painting, traveling, and photography.
---
Joyce Snelgrove
Nursing Supervisor of Clinical Services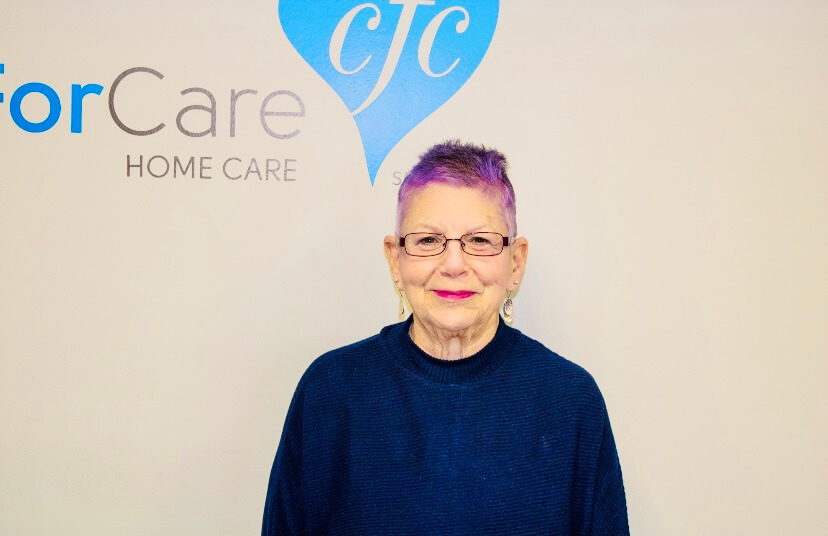 Joyce Snelgrove is the Nursing Supervisor of Clinical Services. She has resided in the Charlotte area for the past 13 years and has over 40 years of experience in the medical field. Her clinical focus areas have been in geriatrics, assisted living, Adult Day Health Care, and home care as a registered nurse. She has spent time in the pharmaceutical industry as a nurse consultant and auditor of senior living facilities.
Joyce can connect with people and enjoys working with support staff. She is very involved in client assessments, staff supervision, and case management, with a dedication to our clients. We are thrilled to have her here, helping people live their best life possible. She loves serving as a patient advocate for her clients and helping them navigate the health care system.
Joyce and her husband relocated from the Massachusetts area to Charlotte to be closer to their son. Joyce enjoys reading, cooking, rescuing dogs, and spending time with her family. She enjoys living and working in the warmth and sunshine of our beautiful area.
---
Billie Jo Cardarelli
Agency Director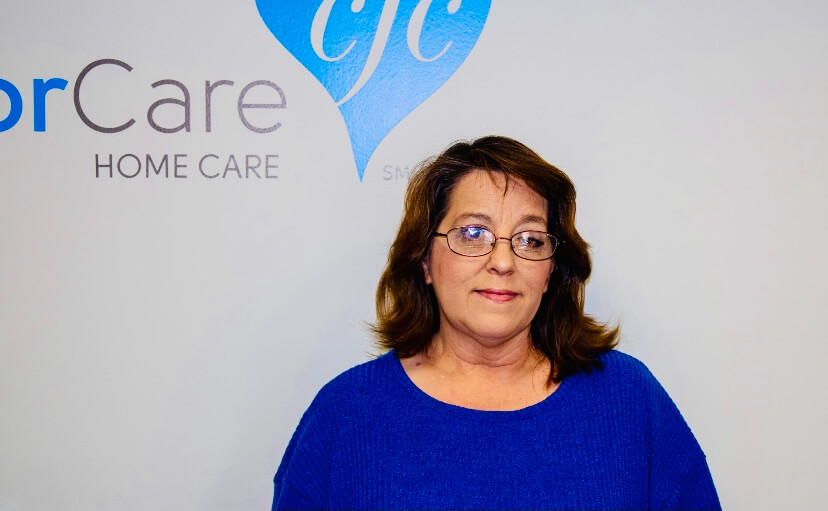 Billie Jo Cardarelli oversees our overall operations as our Agency Director, coordinating comprehensive and quality in-home care services while maintaining compliance with local and state regulations. She has been in the healthcare industry since 1989 as a CNA, EMT, and American Red Cross instructor for CPR, Basic First Aid, and Caregiver training for families.
Billie Jo has a wealth of knowledge and has focused on in-home care services in Charlotte and the surrounding area since 2001. She is also available for all your billing questions, ready to assist you with your Long Term Care Insurance, Workers Comp, and VA Benefits.
---
Nikia Gaston
HR Manager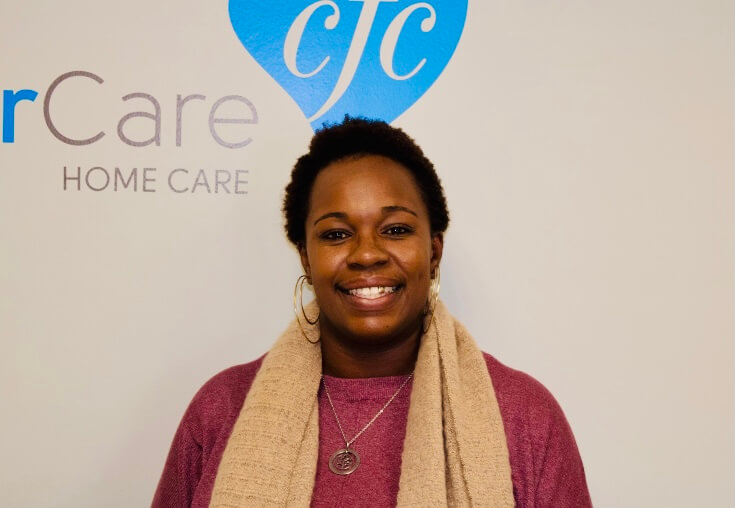 I am a mom of 4 growing young men. I am originally from Connecticut and moved to Florida before my teen years. After receiving my degree in Business Administration and working for a while in the convenience industry, I decided to pursue my career passion in the Healthcare industry. I moved to the Charlotte area in 2016 and received my degree as a Medical Administrative Assistant.
Working in Healthcare has always been my passion. I originally wanted to become a nurse, but after being introduced to Home Care in 2012, I found it to be the most satisfying feeling I could have from helping someone. Being a part of someone's life and making a difference in the smallest way has always given me joy.
After moving to Charlotte, I worked with another Home Care agency for two years. ComForCare offered me the opportunity to work as the office administrator in addition to my caregiving responsibilities. A year later, I was promoted to HR manager. It has been nothing but an amazing opportunity and a blessing for my family and me to be a part of such a fantastic team of individuals. It's the best of both worlds. Working alongside excellent office staff and dedicated, caring, and passionate caregivers provide our clients encouragement, positivity, and love. And a smile that makes me whole!!!
---
Carol Costanzo
Owner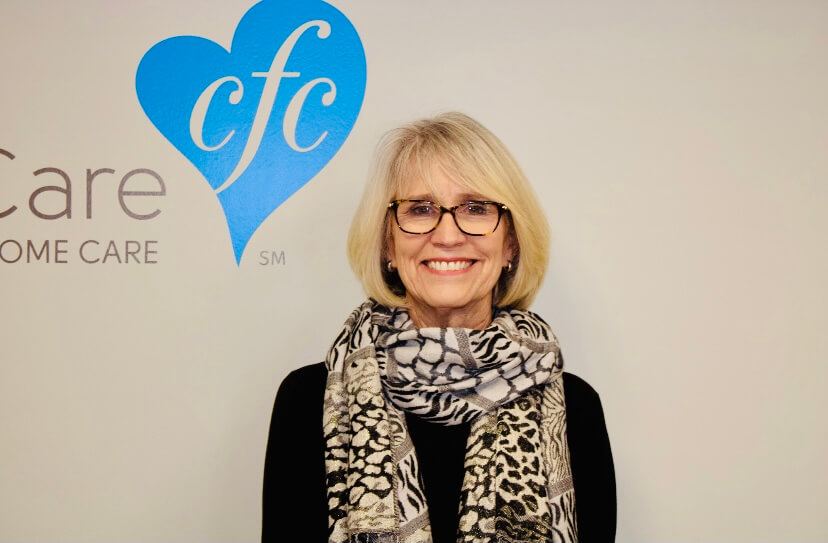 When people ask what I do for a living, I say I'm a caregiver! From the start, I was: a mother's helper, a candy striper, a babysitter, a special needs teacher, a mother, a pre-k teacher, and a daughter. It's who I am, and I love it. There's no greater feeling than seeing a client smile, tell a story, thank me for making lunch or fixing their hair, and trust me with their care.
Our ComForCare team respects and appreciates our senior friends, and we look for caregivers who feel the same. With ongoing communication and consistent training, we will always provide the care your loved one needs and deserves. Let our family become a part of your family!
---
Joe Costanzo
Owner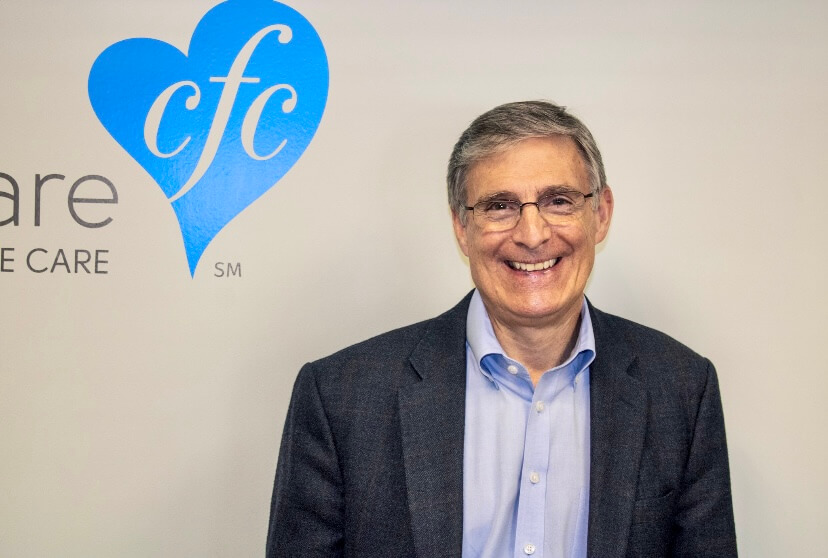 After 30 years of chasing money and personal gain in the corporate world, I realized that it was time for me to give back. I was fortunate to grow up in a large extended family, surrounded by great grandparents, grandparents, aunts, and uncles. All of them taught us the importance of a life based on compassion, personal sacrifice, and integrity. Today I strive to build a company culture based on those principles, enabling our entire team to deliver the highest quality of care while treating our clients with the dignity and respect they so deserve.
Whether your loved one needs assistance only a few hours a week or around-the-clock, our team is happy to help! Call (704) 543-0630 to learn more about the transition care services offered through ComForCare Home Care (Charlotte, NC).