Home care is a widely known term in the healthcare sector, especially with the rising demands for home care in the next several years. It is caregiving provided to seniors and special needs individuals at the comfort of their very homes.
In-home care: Benefits and what to expect

Home care gives senior and special needs individuals the comfort of familiar surroundings and freedom to make choices.
Home care allows your loved one to maintain their independence with proper assistance. Seniors come from a different generation, and as much as we could convince them of the advantages of Facetiming or Skype, they would prefer their long-term connections with their loved ones in Real-time.
For the elderly, being nearer to loved ones at their homes impacts them psychologically too by bringing a more positive, joyful outlook to life for them.
In-home care is meant for special-needs individuals, seniors, people with chronic health issues, and more. Some services home health care agencies provide through care workers are:
ADL's (Activities of daily living) – like a trip to the bathroom, cooking, other household chores, washing your hair, and more.
Guaranteeing a more "personal touch" with the patient.
Expect healthy meals from a home caregiver based on doctor's recommendations.
Daily exercise for your loved one according to the directions of a qualified professional.
Help reduce falls immensely, especially if you had surgery or were diagnosed with medical illnesses.
Providing relief and assistance for Family caregivers, who sometimes need a break to avoid burnouts.
Caregivers are Essential for your Loved Ones
According to the National Institute on Aging (NIH), more than 85% of seniors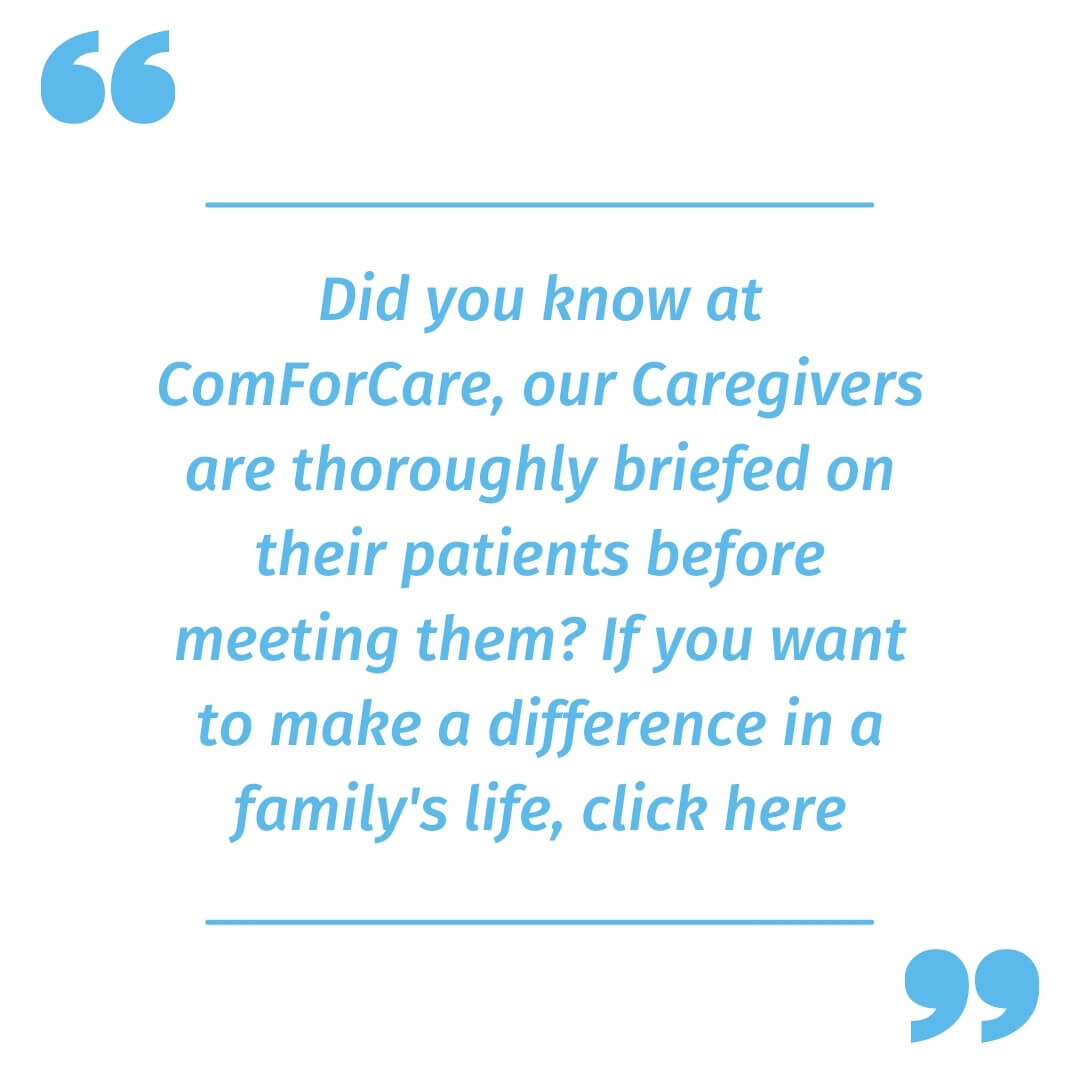 have one long-term health condition. At the same time, 60% of older adults have around two chronic conditions, as stated by the CDC or (Centers for Disease Control and Prevention).
These facts are of significant value because in-home care is usually the most preferred means of caregiving. This could be attested to by both the family, and the individual in need of care. Read more here on why healthcare workers are in demand.
As the in-home care occupation will stay on the rise, families will need all the help they can receive for their loved ones. If you want to know more about home care for a loved one, you've come to the right place.
At ComForCare in Fairfield, New Jersey, we provide the most extensive training for all our caregivers to ensure your loved ones feel well-connected and cheerful while enjoying all the benefits of in-home care.
We try imparting in a home caregiver core principles and ethics that will benefit your family and the individual connecting with your loved one. These fundamentals are necessary, that is as we navigate through the effects of the pandemic. We will need all the compassion and help we can get.
Whether your loved one needs assistance only a few hours a week or around-the-clock, our team is happy to help! Call (973) 244-9400 to learn more about the transition care services offered through ComForCare Home Care (Fairfield, NJ).