Our Differentiator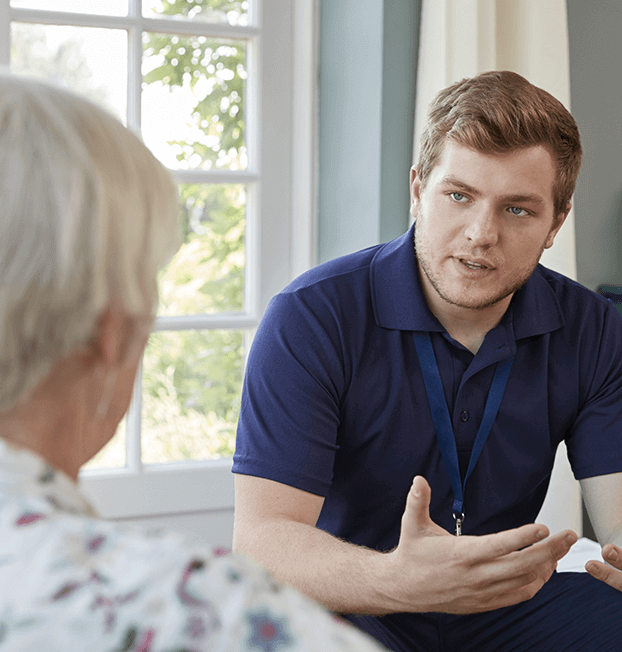 Nobody cares like we do. It isn't just me, either; it's my whole team. Collectively, we are tough to beat because of our passion and our hearts. When we set out to make a difference in people's lives, we do it.
Every morning, our team sits down together, and we briefly discuss each of our clients. We address issues regarding what is and isn't working, what we are doing well, and understanding what we could be doing better. If a visit to the home is required, I will be there. If it requires contacting a family member, I will call them. That's what it's about: finding an added value for the people who put their faith in us. It is an honor to serve our clients, and we do not take that lightly.
The faith our clients put in us gives us pride in our work, and not something we take for granted. You are trusting us to help you have better days. We know the importance of good days, and we aim to make every day the best one possible. Whether that comes through a short walk or meaningful conversation, we are entirely committed to creating the moments that make our clients feel good inside.
The reward and joy we get back is tenfold while helping others. I have shared memorable moments with clients that I will always treasure. Once a 95 year old gentleman said to me, "I always had two things when I was young, a convertible and a hangover." That still makes me laugh to this day!
---
This is Helping People
I've helped people my whole life, and from the beginning of this journey, I knew it would be a good fit. I know from experience how helpful and life-changing having a caregiver in the home can be. My father had caregivers who took a lot off my family's plate. I know how important this work is, and I promise you I will continue to be the best resource possible for the aging adult community.
---
Education and Credentials
Before starting a ComForCare business, Kevin worked for 22 years in orthotics and prosthetics, and was a regional manager for an oxygen supply company.
Associate's in Orthotics and Prosthetics from Shelby State College in Tennessee
Football coach and active community member
Whether your loved one needs assistance only a few hours a week or around-the-clock, our team is happy to help! Call (734) 414-1981 to learn more about the transition care services offered through ComForCare Home Care (Plymouth, MI).