Great Reviews For ComForCare Stanton, MI
---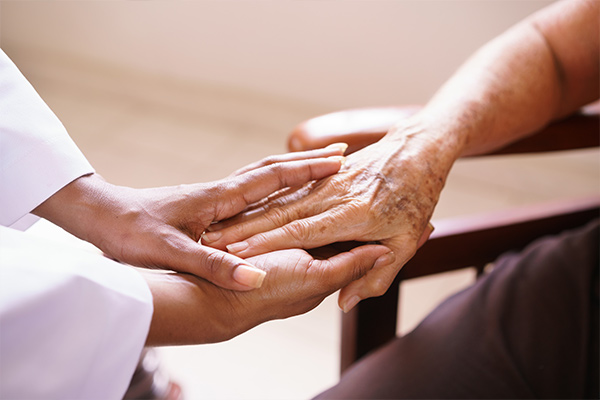 ComForCare Stanton can help with in-home care services for as little as a few hours a week and up to 24 hours a day, seven days a week, including holidays all across Mid-Michigan.
ComForCare provides more than highly qualified caregivers. With ComForCare at your side, you can sit back and relax; we've got you covered.
---
Read what our clients say about our skilled services in Mid-Michigan:
"Thank you to all of your "TEAM" in the caring of Jack and Joan V. A special thank you to all of the caregivers...it takes a special kind of person to do what you do!"
-The Family of Jack V.
"I've been job searching for a high-quality agency for 2 1/2 years. My search has been fruitless until Six weeks ago, when I met Rae. Rae is a blessing in my career and in my life.
In this short time, she has gone over and above, many times. In a few circumstances, she has helped me navigate personal emergencies, in a way that helped me to completely resolve my issues and to not interfere with my work.
She is also outstanding about caring for our clients. In two cases, there were very serious ethical issues, and she help me resolve them in a manner that provided our clients with the highest standard of care possible.
Because of Rae, I have found a company that I'm ready to commit to and pour all of my hard work into. She makes me proud to work for Comforcare, which translates into me being very friendly and happy around our clients.
I hope she is recognized for her outstanding work."
-Arshia E.
"Ken - It's not often a man meets another man that they can feel comfortable around instantly, but I found this with you. This is just a note to say THANX MUCH! for taking me to the doctor's Friday. I found you to be a compassionate, caring individual that has passion driving you to assist those that need assistance and help those that need help. I try to do what I can myself to follow this philosophy. Thanx again."
-Wayne H.
---
"I have notified my siblings, so they can have an idea of the benefits of having an agency like yours to be our eyes and ears when we aren't there. It comforts me to know that you and our caregivers and my parents will be there to assess their needs."
-Christine M.
---
"Thanks again for your dedicated service to Linda and Art. it has lifted a frustrating burden off my shoulders since we live so far away. Your caregiver has been super, and your conscientious efforts to care for them has been a relief for me and my family."
-Bev
---
"I want to thank you for your assistance with my father, David L. Although we didn't end up using your service, I appreciated your prompt attention we received from you and your follow through. Dad moved into Masonic Pathways and seems to be doing well."
-Brenda P.
---
"Last week when Ellen was with my parents, my neighbor's son (a builder) was doing some work on the cottage. He made a point to tell his mom how kind Ellen is to my parents ... his mom told me ... so now I am letting you know too."
-Sue P.
---
"Dear Ken, Thank you so much for expeditiously resolving the issues with the safety net for my mom. I so appreciate you personally overseeing this process while I am in Kenya for three weeks. May God continue to bless you as you continue to provide services that enable people to remain in their home as long as possible."
-Debra S.
---
"Dear ComForCare staff: I wanted to thank you for the birthday card. Also, I want to express to you the wonderful care I get from Rae! She is so kind and thoughtful, always willing."
-Mary Jane W.
---
"Dear Ken and Dawn, I can not say enough about how you cared for me and the wonderful communication with your office staff...they really DO care about people! Also, my surgeon would like some brochures of your agency, he was impressed. Please send them to me.
-Bonnie B.
---
Whether your loved one needs assistance only a few hours a week or around-the-clock, our team is happy to help! Call (989) 831-5000 to learn more about the transition care services offered through ComForCare Home Care (Stanton / Mid Michigan).