Personal Care Services in Park Ridge, IL
What Is Personal Care?
Sometimes, older adults or people recovering from an illness or injury just need assistance with everyday activities. ComForCare Home Care offers need based caregiving options to help you and the person you love live a happier, more productive life at home, for as long as possible. With flexible scheduling, custom care packages, caregiver matching based on needs and personality, and our genuine dedication to providing compassionate companion and elder care, we are also providing peace of mind so you know your family member or friend is in good hands and getting the best care possible.
ComForCare Park Ridge can help individuals with who need Personal Care Services, and help with Activities of Daily Living, also called ADL. Meal preparation, medication reminders, bathing, and grooming are just a few things we can help with.
Personal care services are available 24 hours a day, seven days a week - including holidays.
---
Professional Care to Help Out as Your Needs Change
Getting older will inevitably come with physical and mental changes. These changes make it difficult for seniors to carry out daily self-care routines around the house. We believe there's nothing wrong with asking for help with these tasks.
Our team of trained, insured, and screened caregivers aim to provide quality care for seniors, and others who need help, so that their families are relieved from worry and stress.
ComForCare offers Personal Care services, such as:
Assistance with bathing and dressing
Help with daily hygiene and grooming, such as styling hair
Medication reminders
Assistance with light exercise to maintain physical health
Assistance getting around the house, such as climbing stairs
Help getting in and out of bed
Incontinence care that maintains dignity and independence
Fall risk assessment and prevention
Supervision of safety
Specialized, Reliable Alzheimer's and Dementia Care
Alzheimer's and other forms of dementia often have a significant impact on patients and their families. This is especially true in regards to senior personal care. Our caregivers receive special training that covers best practices for Alzheimer's and dementia care. We aim to address the holistic needs of the patient: physical, mental, and emotional.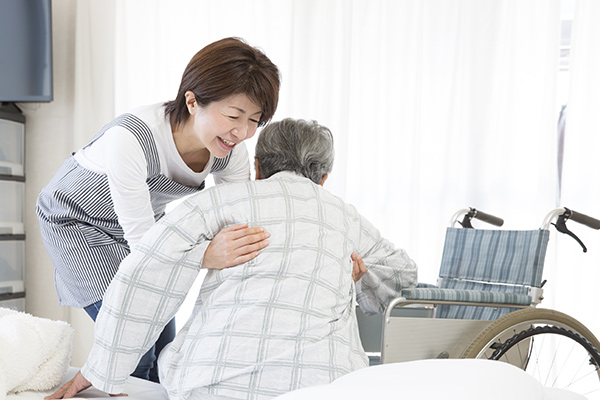 We implement special activities and exercises to help stimulate the dementia patient's social and cognitive abilities. By using special programs to manage dementia care, we provide better outcomes for the health, mood, abilities, and overall well being of our patients.
---
Senior Companionship Services
Living alone can get, well, lonely. This loneliness is especially true for persons like seniors who are less capable of traveling to see family, friends, and other loved ones. We provide companionship services to elderly patients and others needing care.
Along with physical care, we believe that nurturing social and emotional needs are a critical aspect of a patient's overall happiness and quality of life. Senior companionship services help to build stronger, more meaningful relationships while exercising important mental functions like communication and cognitive abilities.
ComForCare Home Care offers personal care needs for individuals in the Northern Illinois areas of Mount Prospect, Des Plaines, Elmwood Park, and Rosemont.
---
Whether your loved one needs assistance only a few hours a week or around-the-clock, our team is happy to help! Call (847) 823-0800 to learn more about the transition care services offered through ComForCare Home Care (Park Ridge, IL).