Dementia and Alzheimer's Care in Jacksonville, FL
---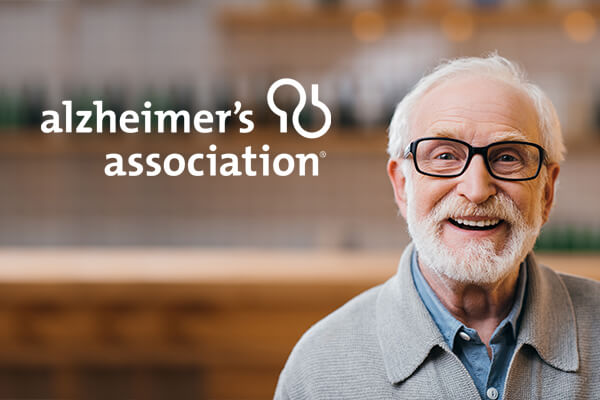 Caring for a loved one with dementia can be challenging. Your loved one may be struggling to stay connected to who they once were. Our dementia care services are designed to enhance quality of life by helping clients remain independent for as long as possible and to live in the comfort and familiar surroundings of their home. That is why ComForCare developed the DementiaWise® program.
DementiaWise® has been reviewed by the Alzheimer's Association® and meets the Alzheimer's Association Dementia Care Practice Recommendations in certain topics as per the report issued on March 9, 2017. See report results here.
ComForCare Home Care Jacksonville, Florida is a DementiaWise Certified office, which means that we have met the corporate high standards for dementia education and caregiving excellence.
Our caregivers can create a daily routine, set goals, and give home safety recommendations. They have learned practical approaches to guide your loved one toward positive emotional experiences. The whole family will benefit from the support of someone who is trained to deliver professional dementia care.
---
Family Respite is Important
It is essential for your health and well being that your needs are met, too. It is important for family caregivers to have respite; having one of our trained caregivers come to your home can give you a break to run errands, take a nap, or even go on a vacation.
Caregivers are available for as little as a few hours a week, up to 24 hours a day, and seven days a week (including holidays).
---
Specialized Dementia Care Services
When providing dementia care services our caregivers can offer assistance with:
Safety supervision and medication reminders
Personal hygiene
Incontinence care
Meal preparation
Daily routines
Companionship and social interaction
Maximizing independence
---
The DementiaWise® Difference
When a loved one's abilities start to fade, you can turn to ComForCare Jacksonville, FL. You will get the support you need and the peace of mind you deserve so you and your loved one can live your best life possible.
---
Whether your loved one needs assistance only a few hours a week or around-the-clock, our team is happy to help! Call (904) 232-4407 to learn more about the transition care services offered through ComForCare Home Care (Jacksonville, FL).