About Our Home Care Agency
---
Lou Sirignano
Winemaker, Culinary Enthusiast, Patriots Fan - "Integrity is important."
---
Why I Opened My ComForCare Location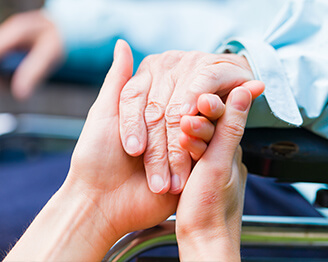 The best way to describe myself is, "the kid who always wanted to sit at the adult table during family gatherings." I was fascinated with their conversations and wanted to hear what they had to offer. I still feel that way. To me, it's a privilege to be invited into someone's home and have them share their life with you. They have photos from 50 years ago and memorabilia from better times that have passed. There is wisdom, honesty and experience in the stories seniors offer us.
Part of this comes from my old soul, and part of it is due to the relationship I had with my grandparents. When I was growing up, my grandparents lived upstairs. I was brought up to respect your elders, and I never questioned that. My grandfather would always tell stories with lessons or offer quips. My favorite was always the one about integrity. Integrity is doing the right thing when no one is watching.
We operate our location from a position of integrity. This isn't about the bottom-line or the next income stream; it's about doing right by people.
---
We Are All Involved
Before I opened this location, I worked with dietitians in hospitals, assisted living homes and rehabilitation facilities. I was always talking with the patients, getting feedback from them and seeing how we could improve their stay. This personal touch is something I've brought to the forefront of our agency. Our entire team is involved, so we are able to solve problems and provide unmatched care for our clients.
---
Location Credentials
DementiaWise®-certified office
Lou's Credentials
Bachelor's in hospitality business from Johnson and Wales University
Senior Care Consultant
Member of the Council on Aging for Woburn, Massachusetts
Volunteer with the Northwest Chapter of the Massachusetts Alzheimer's Association
Member of the HELP Foundation (Hospital Equipment Loan Program), a program run by the local Masonic lodges which lends durable medical equipment, such as walkers and wheelchairs, at no charge to the user
Whether your loved one needs assistance only a few hours a week or around-the-clock, our team is happy to help! Call (781) 935-8100 to learn more about the transition care services offered through ComForCare Home Care (Woburn, MA).