ComForCare St Paul is a DementiaWise® Certified Location
The Alzheimer's Association Recognizes Our Dementia Program
---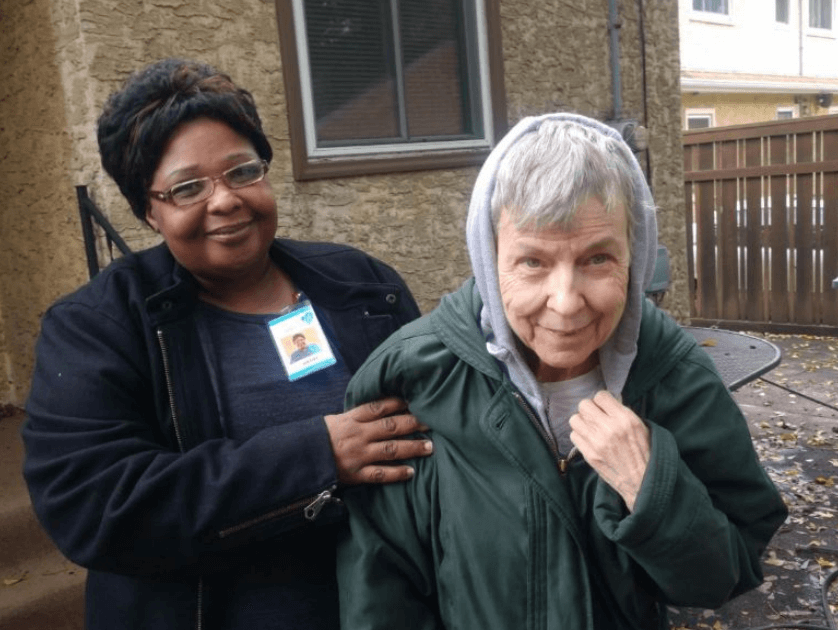 ComForCare's DementiaWise® program and certification DementiaWise® is the proprietary dementia care curriculum for ComForCare. It has been reviewed and approved by the Alzheimer's Association® because it meets the Alzheimer's Association Dementia Care Practice Recommendations. See report results.
ComForCare of St Paul, MN is a DementiaWise®-certified office, which means we have met the corporate high standards for dementia education and caregiving excellence. The DementiaWise® program teaches a person-centered approach to care that uses behavioral interventions to help people with dementia continue to live at home, where they are most comfortable and content.
---
DementiaWise® Home Care in St Paul, and Surrounding Areas
Each care plan begins with an in-home assessment of your loved one's condition and his or her living environment. We put together a personalized dementia care plan to ensure your loved one is comfortable and receiving the care they need to live a quality life. ComForCare can help with as much or as little home care as you need through all the stages of your loved one's dementia.
A dedicated dementia caregiver can help with:
Grooming and hair care

Bathing and hygiene

Assistance to choose clothing, and dressing

Incontinence care

Meal planning and preparation

Social interaction and companionship

Maximizing independence

Transportation and help running errands

Safety supervision
Dementia can begin to impair daily routines, making tasks that were once simple, increasingly difficult. Those with advanced dementia will eventually require daily assistance.
---
Meaningful Activities for Cognitive Stimulation
Activities of daily living, such as eating and bathing, are essential for good health. However, Meaningful Activities such as board games, community outings, and music can bring people joy and purpose. We want to support your loved one in doing all the things they love, such as hobbies, exercise, and outdoor activities. Many people prefer movies or books and reading. We are happy to participate in any way, whether reading aloud, going for a walk, or enjoying a conversation.
Our caregivers use Meaningful Activities to provide positive sensory, intellectual, cognitive, and social stimulation, enhance relationships, stimulate past memories, and more. We find these kinds of activities bring the greatest joy.
---
Custom Training For Caregivers
The DementiaWise® program emphasizes compassionate, practical strategies to support persons at all stages of dementia. All of our caregivers are DementiaWise® certified. They receive continual training to ensure that best practices for providing dementia care are always incorporated into our clients' routines. During the specialized training, our caregivers learn techniques for taking proven practical approaches, to recognize triggers, and use redirection to help prevent or reduce challenging behavior.
Our services are designed to help enhance the quality of life by helping clients remain independent and living at home for as long as possible.
When your loved one is diagnosed with dementia, you need to feel comfortable with the care they are receiving. We give you the support you need and the peace of mind you deserve, so you and your loved one can live your best life possible.
---
Whether your loved one needs assistance only a few hours a week or around-the-clock, our team is happy to help! Call (651) 237-7727 to learn more about the transition care services offered through ComForCare Home Care (St. Paul, MN).