Providing Friends For Naperville and Downers Grove Seniors With Our In-home Companionship Care Services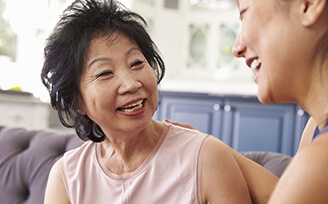 ComForCare (Naperville-Downers-Grove, IL) is here to help when your loved one needs a friend and an extra pair of hands around the home. We have designed our companionship care services to keep them engaged in the activities they love and active in their social circles. By doing so, we promote your loved one's social and emotional well being and allow them to live full and rewarding lives.
---
Why Your Senior Needs to Stay Connected to the World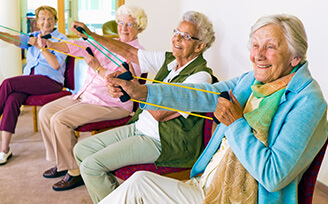 Loneliness, depression, and isolation are severe problems for many seniors. As friends pass and independent mobility becomes more difficult, our loved ones can begin to feel apart from the world and disconnected from supportive social structures. Maintaining a healthy mental and emotional state is critical to staying happy, but it also provides physical benefits. When seniors feel loved and part of a larger community, they heal faster from injuries and have less severe complications from an illness. When your loved one is engaged in life, they will suffer less cognitive decline.
---
Our Caregivers Make Deep, Often Life-Long Connections With Our Clients While Providing an Every Day Helping Hand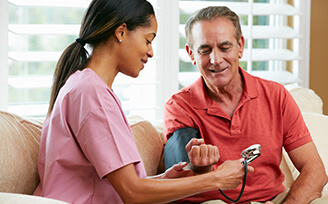 Our caregivers are here to help in the day-to-day life tasks and assure that each day is important, fulfilling, and overflowing with love. Our companionship care services focus on the things that make our clients unique, both in their emotional needs and their physical requirements. In addition to listening to music, taking trips to see friends, playing games, and sharing stories, our caregivers can help out around the home when needed. By assisting with light housework, cooking, laundry, and transportation to appointments, we are more than just a friend. We help to make your senior's life a little bit easier and a whole lot more fun while making sure they have a clean and safe living environment.
---
Are You a Caregiver Looking to Join a Team That Cares About their Staff as Much as Their Clients
ComForCare (Naperville-Downers-Grove, IL) is seeking talented and passionate caregiving professionals to join our family-oriented team. If you are looking to make real differences in people's lives while taking your career to the next level, contact us today.
Whether your loved one needs assistance only a few hours a week or around-the-clock, our team is happy to help! Call (630) 536-8501 to learn more about the transition care services offered through ComForCare Home Care (Naperville-Downers-Grove, IL).