What Kind of Employees Do I Need for a Home Care Business?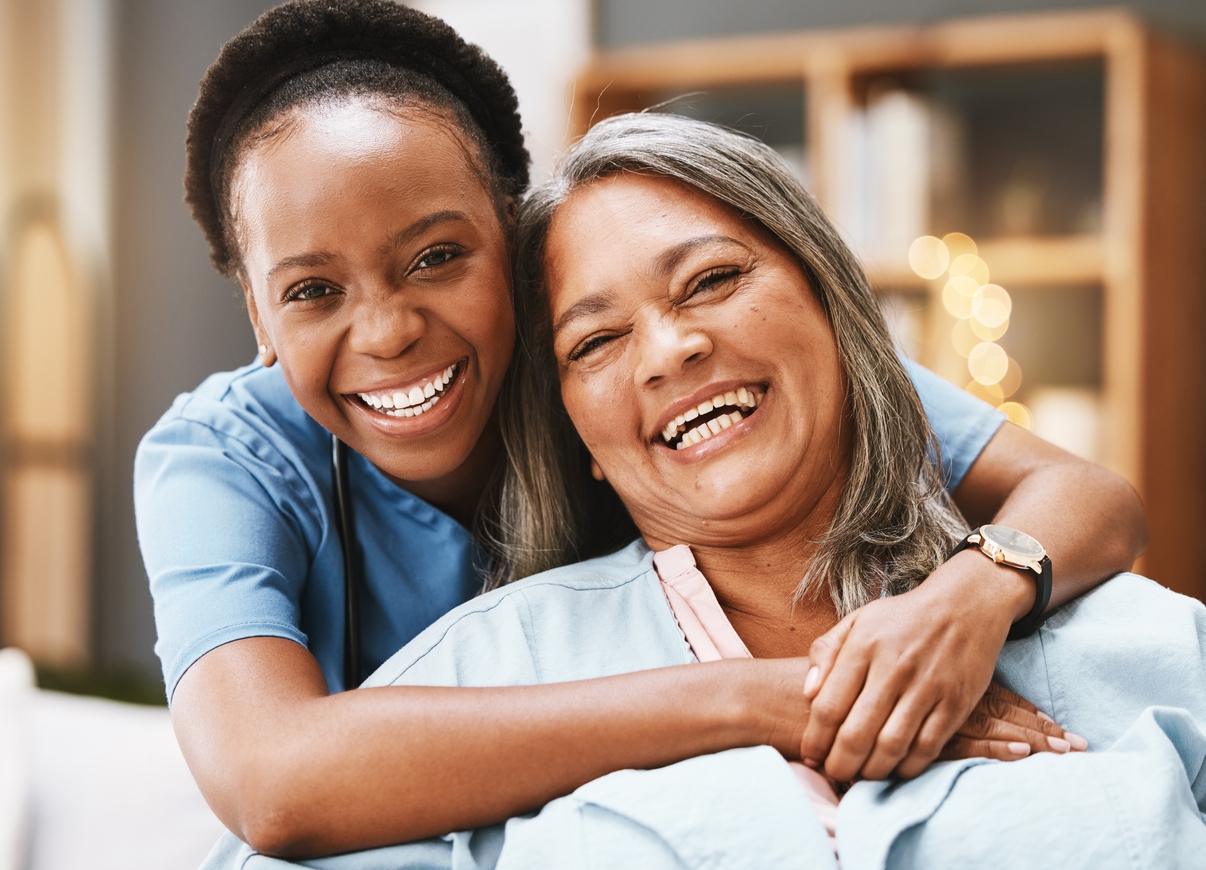 From 2010 to 2020, the number of people aged 65 or older in the US grew by over 38%. With 15.5 million more people, it was the largest-ever numeric gain in the senior population in US history. That trend will expand exponentially over the next decade, and with it, the demand for at-home care businesses to help our aging population. This also means business owners will need to pay careful attention to their home care staffing decisions.
The home care industry is the perfect place for entrepreneurs who are both ambitious and civic-minded. However, if you're considering taking advantage of this incredible business opportunity, caregiver shortages and staffing challenges may be a concern on your radar.
Let's explore these challenges head-on, and talk about how to start a home care business with the right staff to set your new business up for success.
Is the Home Care Business Profitable?
Those who own home care franchises know that the answer to this question is a resounding yes. Franchisees don't have to face the same kinds of staffing uncertainties as independent home care agencies do, paving the way for their continued growth and gain.
ComForCare's training programs give you access to complete recruitment training, ongoing support, and an employee vetting process to set a strong foundation. Let's take a closer look at what you can expect when you start out.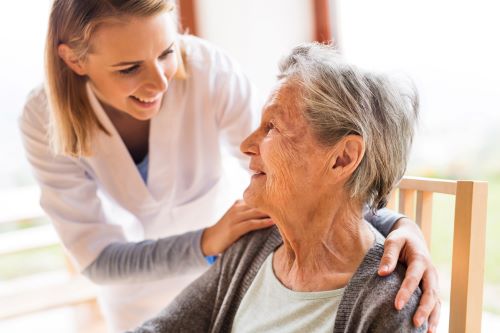 How to Start a Home Care Business: Staff You'll Need
Every ComForCare franchise owner will begin their journey with a staff of at least 2 full-time employees. From this foundation, you can choose to add new staff members as your business evolves.
Caregiver Teams
Caregivers make up the majority of your staff, especially in the early days of your business. They're the lifeblood of your business, helping seniors in your community age at home comfortably and safely!
Qualified Caregivers
Qualified caregivers may have different titles, depending on your geographical area and the person's level of experience and training. Most often, you'll recruit:
Caregivers/Personal Care Assistants (PCAs): Duties include personal care/grooming, incontinence care, transportation, light housekeeping, meal preparation, and more
Home health aides: All of the above, plus additional duties they have certification to provide, including mobility support, health monitoring, medication reminders, and more
Certified Nursing Assistants (Optional)
Certified Nursing Assistants have passed state licensing exams to learn the basic principles of nursing care. They are able to provide more medically oriented services such as wound care, catheter cleaning, and more.
Not all ComForCare locations choose to hire CNAs, though many do. At ComForCare, your franchise coach can help you make the best caregiver staffing decisions for you and your unique territory!
Office Teams
When you start a home care business with ComForCare, you'll have robust support to hit the ground running with your operations. Once you grow, you may want to bring on additional staff to fuel your continued success.
Operations & Office Staff
Delegating more responsibilities to office teams can free you to spend more time visiting with clients, networking, and doing outreach. You may bring on an office manager to help with tasks like payroll, billing, and customer services.
Care Coordinators & Schedulers
As a ComForCare franchisee, you'll receive robust training on how to coordinate care and run your operations. But as you grow, you may consider hiring a dedicated care coordinator. After all, good scheduling practices can boost customer satisfaction and improve caregiver turnover simultaneously.
Care coordinators handle scheduling and care planning between your caregivers and your clients. This not only ensures that clients receive safe, appropriate, and meaningful care, but also that your caregivers have a positive experience with your business.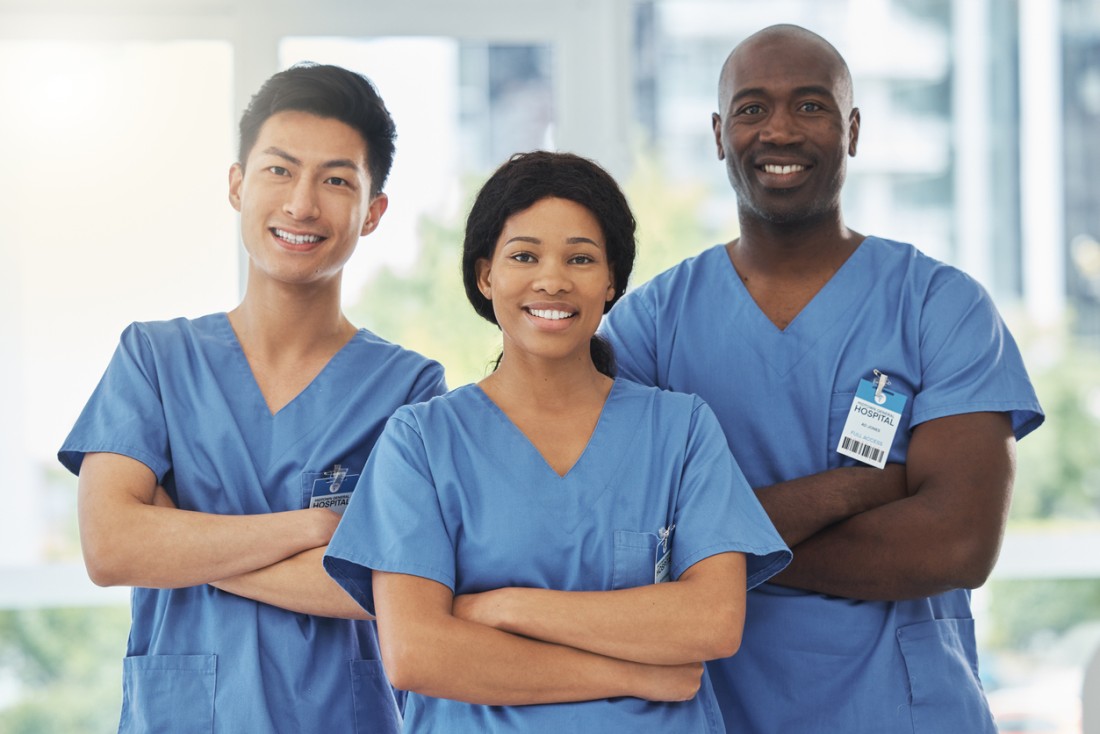 Support for Solving Home Health Staffing Challenges
As the senior care industry faces caregiver shortages, our home care franchisees find greater stability. ComForCare supports franchisees in their staffing process in multiple ways.
Comprehensive Hiring Process
ComForCare vets and hires qualified caregivers through a proven program, ensuring that your business has the right people in the right place at the right time. You'll never be on your own when it comes to hiring decisions—you'll have training, coaching, and a network of peers to rely on when questions arise.
CaregiverFirst Program
We understand the critical role that caregivers play, and we know caregivers need care, too. We create a positive company culture for all through our promise to:
Treat all caregivers with respect and dignity
Provide regular upskilling, training, and certification opportunities
Ensure that no caregiver feels alone or unsupported
Thoughtfully match caregivers with clients for a relationship that is best for both
These promises improve retention and employee satisfaction.
ComForCare is a Certified Great Place to Work® and was ranked as one of the Best Workplaces in Aging Services™ in 2022. These accolades and commitment to a caregiver-first culture position ComForCare franchisees to weather the industry's staffing challenges.
Set Yourself Up for Home Care Business Success
The home care industry's star is rising fast, but trying to enter this market on your own can be daunting. At ComForCare, we know that it takes a team to truly succeed, and that's why we offer the industry's most robust training and ongoing support programs. When you become a ComForCare franchisee, you join a family of ambitious entrepreneurs using a proven business model to reach their personal and financial goals.
If you're ready to make your mark on the business world and your community, request your free Franchise Information Report to get started!
Choose ComForCare: The Best Franchise Opportunity of 2023
ComForCare is a proud member of the Best Life Brands family, whose mission is to help people live their best lives possible. If you aspire to run your own business and help seniors and their families thrive, we'd love to have a conversation. Speak to our franchise advisor today to get started, or research more about ComForCare today!