Healthcare Entrepreneurs Are Drawn to Franchise Models for the Proven Support Systems in Place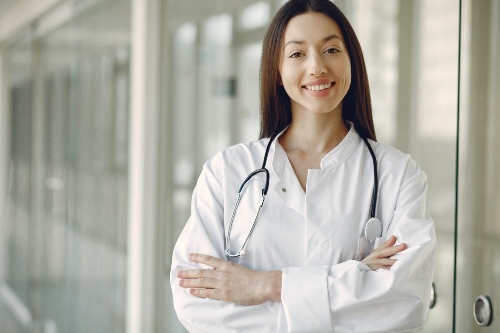 The changing employment landscape and the coronavirus pandemic have caused millions of professionals around the world to reconfigure their lives. In today's "great resignation," many healthcare workers are seeking new ways to build meaningful lives as entrepreneurs — especially home care business opportunities.
With workers looking for more flexibility, recognition, and financial independence, nearly 3% of professionals left their jobs in a single month in September of 2021. Many of these budding entrepreneurs have found stability, support, and success by owning their own franchises.
So, if you have made a decision to strike out a new career path and pursue a job that can help you achieve your financial and satisfaction goals, you are certainly not the only one. In this case, home care franchise models can be the key to financial and personal fulfillment. Discover how in this guide by ComForCare.
The Right Time for a Career Change
Due to the changes in the economic landscape and consumer needs, there has never been a better time to take the leap and become a home care franchisee.
Healthcare professionals have proven themselves to be essential for the wellbeing of their communities — but they are often undervalued or underpaid. Opening a franchise gives you the chance to pursue better flexibility and compensation while still making a difference in your community.
At the same time, patients' expectations towards healthcare services and caregivers are changing. According to the UN, in 2019, there were 703 million people aged 65 and over in the world — accounting for 9% of the global population and representing a 3% increase compared to 1990's figures. By 2050, the number of older people is projected to double and reach a whopping 1.5 billion.
But even more importantly, 77% of older adults in the U.S. today expressed the desire to age in place and remain within their home and community for as long as possible. To meet this demand, more and more passionate entrepreneurs are needed to offer home care services in communities nationwide.
Guidance Through a Robust Support System
Opening a franchise is an unmissable home care business opportunity for those healthcare entrepreneurs looking for a successful career change. But what if you have limited experience with running a business?
This is what makes the franchise model so appealing. Thanks to the robust support systems that franchise models offer, you have the opportunity to be a private practitioner and business owner, with full training and tools at your disposal.
Some of the benefits of choosing to launch a ComForCare franchise include:
Assistance with setting up and running your business
Brand recognition and trust from day one, which means that you won't struggle to attract a solid customer base
Unlimited potential for profits and revenue
Lower risk and failure rate
What's more, operating a franchise sets you free from restricting work schedules. As your own boss, you'll have the power to grow your business on your terms, taking advantage of the rich support systems available along the way.
Success Made Easier Through a Proven Business Model
As the population ages, the market is taking notice. Home care and senior care franchises are quickly gaining recognition as a strong investment with near-limitless growth potential. Taking advantage of the home care industry's growth can be extremely rewarding with a proven support system on your side.
As an independent, obtaining the proper accreditation, insurance, technology, and infrastructure is a difficult process to navigate. Independent agency owners also have to compete for qualified caregivers, build their business's reputation, and manage the full continuum of care resources alone.
As a franchisee, you can leverage a proven business model, learn from other members in your community, and use a vast network of reliable resources. And as a ComForCare franchisee, you will operate under the protection and guidance of one of the industry's leading home care providers. That means you can minimize risk while maximizing profits.
Get Started on the Next Chapter of Your Career With ComForCare
If you have been considering a career change, opening a home care franchise can help you provide your community with compassionate senior care while also enjoying greater schedule flexibility, better job satisfaction, and financial success.
Plus, thanks to proven business models and robust support systems, franchising provides a strong foundation for your business' success. If you're ready to make a meaningful difference in your community and your professional life, start exploring the world of home care franchise here.
ComForCare: A Proud Member of the Best Life Brands Family
ComForCare franchisees are dedicated to helping seniors while also pursuing a rewarding and fulfilling career. If you're passionate about helping others live their best life and want the many benefits that come with owning your own business, let's start a conversation. Get in touch with ComForCare at (866) 704-8109 or download your free franchise information report today!