ComForCare of Wilson/Greenville, N.C. Employee Recognized as 2018 Caregiver of the Year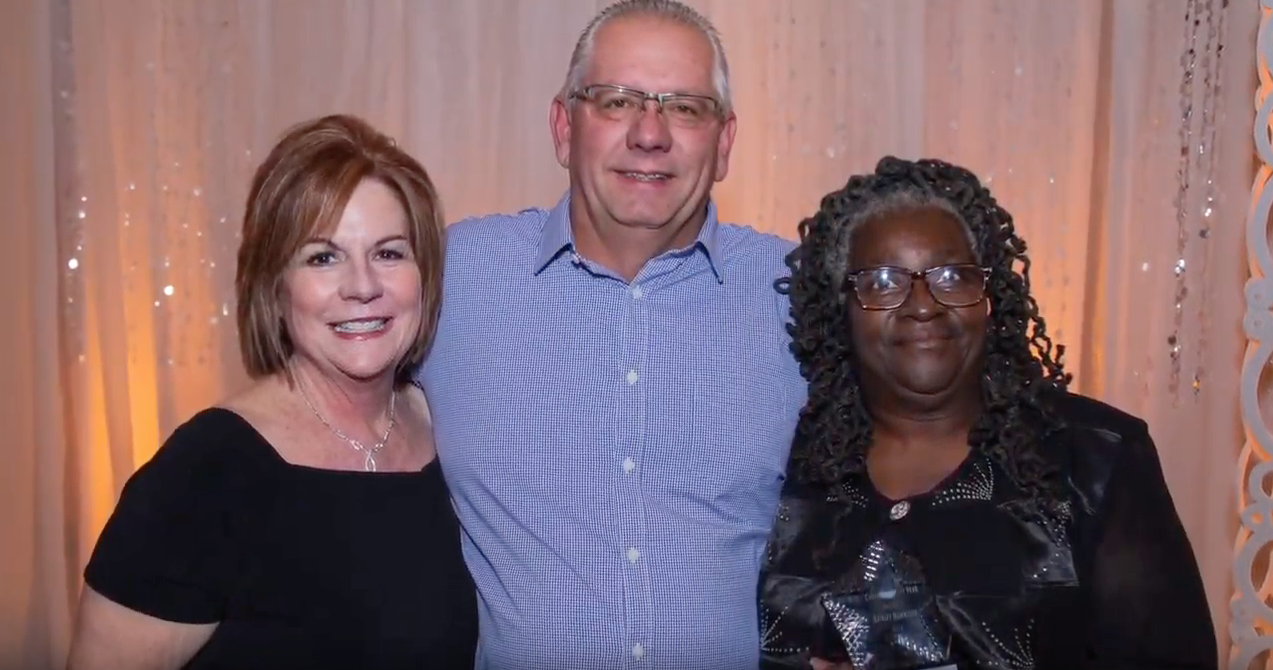 Shirley Norwood honored with prestigious award at ComForCare's annual franchise conference
Shirley Norwood, a ComForCare Caregiver in Wilson/Greenville, N.C., recently received the 2018 Caregiver of the Year award at ComForCare's annual franchise conference in Dallas, Texas.
---
"Shirley is our most in-demand, requested and busiest caregiver," said Preston von Arx, franchise owner of ComForCare in Wilson/Greenville. "Her services are in high demand among clients and families in the area because no matter the situation, Shirley puts her clients first. We say that caregiving is Shirley's sixth sense because she quickly and accurately assesses each client's needs and family dynamics."
---
Through this award, Shirley was recognized for her years of compassion, hard work and dedication. One example of this, is how Shirley taught a two-year-old client, who was born with Trisomy X and Epilepsy, how to walk and talk over the course of eight years. Shirley worked long hours with the client, commuting twice a day to get her ready for school, and then ready for bed. At Shirley's wedding in July 2017, the client walked down the aisle as Shirley's flower girl.
---
"There wasn't a dry eye in the room when the client began her flower girl duties," continued von Arx. "Shirley's hard work helped that little girl live her best life possible."
ComForCare of Wilson/Greenville provides home care to the area's older residents and those who are disabled or recovering from injuries or surgery. Services include companionship, personal care, mobility assistance, medication reminders and more. The Greenville office is also DementiaWise®-certified, meeting the corporate office's high standards for dementia education and caregiving excellence.
Shirley has been with ComForCare of Wilson/Greenville since 2004 and is part of one of the fastest-growing franchise business sectors in the country. According to the U.S. Census Bureau, the number of people 65 and older is expected to increase to 55 million in 2020, and demand for businesses like ComForCare will continue to increase as people hope to age in place.