ComForCare Sprinter Award Winner Talks About Ramping Up Fast in a Crowded Market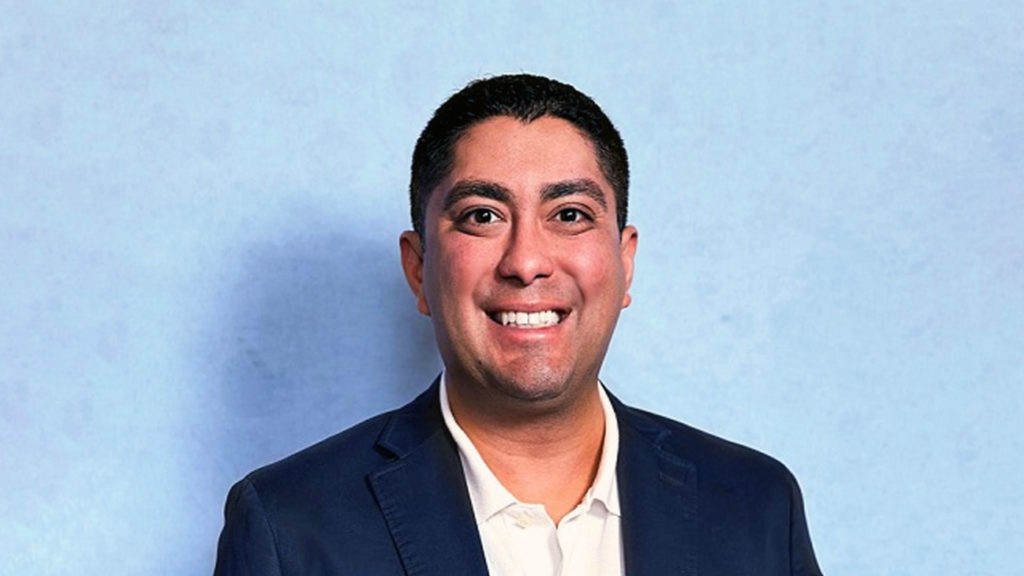 Billable Hours are the Benchmark For Growth, Nowhere More So Than in the Competitive In-Home Care Industry — Where it Can Be Hard to Gain a Foothold
ComForCare in-home care franchise owners are a dedicated and driven group. Their achievements are highlighted during the annual convention, when achievement awards are handed out. One of those is the Sprinter Award, honoring new franchise owners who achieved significant billable hours in their first six months of operation.
Getting a new business up and running is a challenge in itself, and when you add in all that must be done to onboard new clients, compete in often-crowded markets and, above all, provide the high-quality services ComForCare is known for, it's no small feat. Learn how Fairfield, Connecticut, ComForCare owner Neil Anand, one of the 2019 Sprinter Award recipients, brings it all together:
Why did you open your ComForCare franchise?
Before ComForCare, I worked in marketing and marketing research. My parents are practicing physicians, so I am familiar with the in-home care industry. I also volunteer with an organization that provides transportation to seniors, so I knew some of the obstacles they face. Fairfield is my hometown, and I am passionate about serving my community. ComForCare offers great ways to help people have better days and remain in the comfort of their own homes.
How did you achieve your very ambitious first-year goals?
I knew we had to get the word out about who ComForCare is and what we offered, so I did a lot of outreach — posting articles and content about the brand, as well as some online advertising so we would show up in searches. The goal was to create awareness. As a marketer, I believe in creating awareness through education and providing resources for the community, not simply advertising.
We have hit our objectives around income, client base and staffing, which shows me that this was not only the right move for me, but also the right company. There is a growing demand for these types of services, and a lot of people need help. I wanted to be part of that, and also to be with a great organization with a good reputation. That's what I found in ComForCare.
How have you kept staff and grown your client roster in such a competitive business climate?
When you do a superior job, people notice. Clients are aware and appreciate all that we do for them, and that has helped us grow very quickly. It has been important to understand the clients' personalities, not just read their profiles and needs. That is how you position yourself in a crowded marketplace. You meet them, and you see them as people.
As for caregivers, we have been lucky in that we have a very strong process for evaluating applicants. When we hire someone, we know that they are going to be a good fit with our culture. Even so, I know that getting and keeping good people is a challenge, and so that's something we have to stay on top of.
What growth strategies have you implemented, and what are your near-term plans?
I want to put more focus on certain referral sources, particularly ones where we have obtained a client. We want to build those pipelines. We also want to be broader in our offering — home care can be mostly senior care, but we want the market to know that we can help anyone who would benefit from some type of in-home care assistance. We have taken some workers' comp cases, for instance, helping people who only need us temporarily while they are recuperating from an injury. So many people need the services we offer at some point, so we are focused on getting the word out.
What should someone who wants to become a ComForCare franchise owner know about running the business? What are the 'must have' qualities he or she should possess?
They need to be ready to learn every single aspect of the business and be able to do it themselves, especially at the beginning. Over time you will hire staff to take on certain roles, in the office or in the field, but I wanted to know how to do everything just in case.
That said, you also need to know how to delegate. If you are spending all your time interviewing staff, training them and then also handling things like billing, you aren't getting out and promoting the business. You need to have a handle on all those things so you can create the best processes for your business, but also be ready to turn them over to other staff.
The second thing to remember is that this is a personal business. Putting the right caregiver with a client is more than finding a matching skill set for the job. If you have a client who is reluctant to have someone come into their home and help them, you need someone who can put that client at ease and begin to build a rapport. We want to see friendships develop between our staff and our clients, because when that happens it means we are doing our job.
Lastly, I would say responsiveness is key. When someone calls, staff or client, and you can't answer the question, assure them you are on top of it and will get back to them. And then do it! If you have the right systems and processes in place, you can find the answer they need, and when someone knows you hear them and are working to fix their problem, they will trust you.
Learn More About the ComForCare Franchise Opportunity
ComForCare offers peace of mind and improved quality of life for senior citizens and their families through support around life's everyday tasks, and also through exciting and innovative programs such as DementiaWise®, a comprehensive care approach for people with Alzheimer's disease or other forms of dementia that focuses on accentuating the positive by supporting and encouraging remaining skills and abilities; and Joyful Memories, an interactive, singalong program that uses the power of music to create connections and positive outlets for emotional expression. ComForCare's other differentiators include in-home nurse assessments, customized care plan development and ongoing evaluation to anticipate and plan for changes, all based on the client's interests, hobbies, skills and abilities that provide joy and purpose in their life.
For in-depth details about the ComForCare franchise opportunity, download our Free Franchise Opportunity Report. You also can learn more by visiting our research pages.