Changing Medical Careers: Finding Your Place in Home Care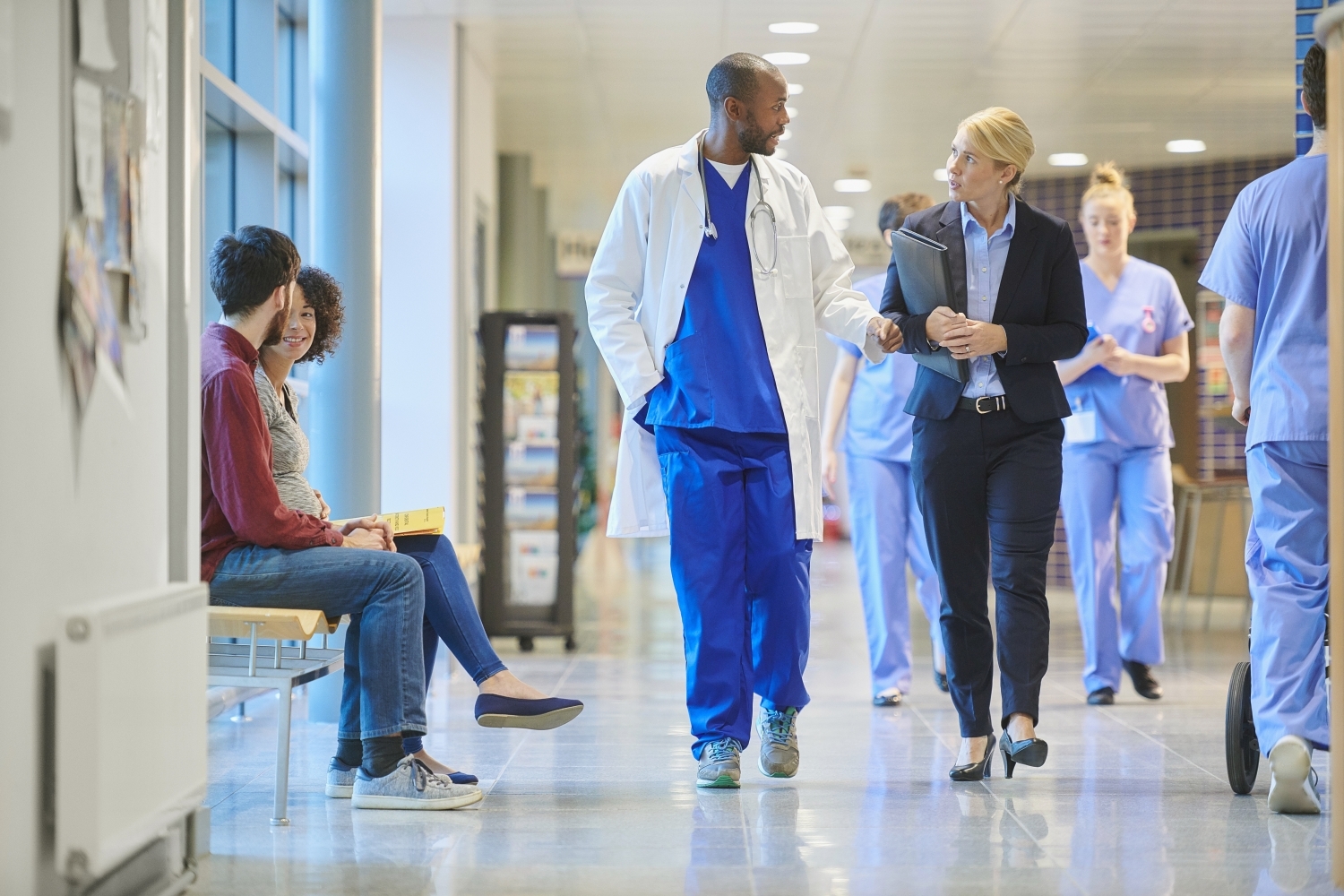 You joined the medical industry because you have a passion for helping others. But if you're not feeling fulfilled in your current role, it's not because you've lost that passion. It may be because you seek more independence to forge your own path. Or perhaps you're dreaming of a way to make more of a difference while still supporting your financial goals. That desire isn't a pipe dream—you can make it a reality by opening a senior home care franchise.
If you're a medical professional seeking a career change, senior home care can provide meaning and achievement. As 16% of Americans are now 65 and older—and that number is growing rapidly—home care provides an incredible opportunity for medical entrepreneurs to prosper. Ready to learn more? Let's dive into the advantages of owning a home care franchise for medical professionals.
How Can You Benefit from Transitioning Medical Careers?
The medical field can be extremely rewarding, but of course, it can also be very taxing. Whether you're a nurse, doctor, lab technician, or administrative assistant, it's completely natural to want to explore your options in the healthcare field. If you enjoy the medical industry but want more autonomy to manage your own success, home care franchising should be one of the first options you consider.
As someone who entered a field where others come first, it may seem strange to think of entrepreneurship. But with a home care franchise, you can prioritize people who need vital elder care services in your community without sacrificing your own success and well-being.
Why Choose a Home Care Franchise?
Medical professionals transitioning careers have a lot of options. Franchising is a great way to make that big move without the stress of starting a brand new business from scratch. Not only is home care an amazing way to turn your compassion for others into a successful business—it's also a huge industry, primed for continued growth.
Make a Difference in Your Community
Survey data from the AARP shows that 77% of adults over 50 want to age in place, meaning staying in their homes long-term. Remaining at home is vitally important to most older adults in communities across the U.S. and Canada. Right now, however, there are not enough home care services available to meet those needs.
As a home care franchisee, you can fill those gaps and make a meaningful difference to elders and their families. Providing in-home care can remove the burden on families to care for elderly loved ones alone. And it makes living dignified, independent golden years a reality for many more.
Make a Difference in Your Career
As a home care franchisee, you'll be a part of one of the fastest-growing healthcare industries in North America. That means you are poised to take advantage of a booming market, setting your own goals and measuring your own success. With the support of the best and brightest in the senior care space at ComForCare, you can earn strong financial gains while achieving your entrepreneurship dreams.
Grow and Thrive with a Proven Business Model
Speaking of support, ComForCare offers true partnership with all our franchisees. We provide extensive training, marketing programs, and continuous support for building on our proven business model. We aim to be a springboard for success from which all our franchisees can grow and thrive.
What if My Background Isn't in Senior Services?
That's okay! You don't need a background in geriatric medicine or senior services to flourish as a home care franchisee. As long as you're the type of person with a passion for providing people with high-quality care, senior care is a perfect opportunity.
At ComForCare, we provide our franchisees with continuing education, coaching, and training to be successful in this space. From capitalizing on new clients to establishing your online presence, we're here to provide the foundation and support you need every step of the way.
How Do I Start a Home Care Franchise?
Making a career change may feel intimidating, but it all starts with a phone call! If you're interested in starting a meaningful life in business, reach out to our franchising advisor today or request more information about our competitive advantages, startup costs and more. We look forward to helping you start your journey to entrepreneurship at ComForCare!
ComForCare: A Proud Member of the Best Life Brands Family
ComForCare exists to help clients get the care they deserve, comfortably at home. We believe in dignity, passion, and fun, and are actively seeking entrepreneurs who share these values. If you're ready to thrive in a recession-proof business that requires heart and soul, reach out to us today!