Becoming a Home Care Franchisee: Frequently Asked Questions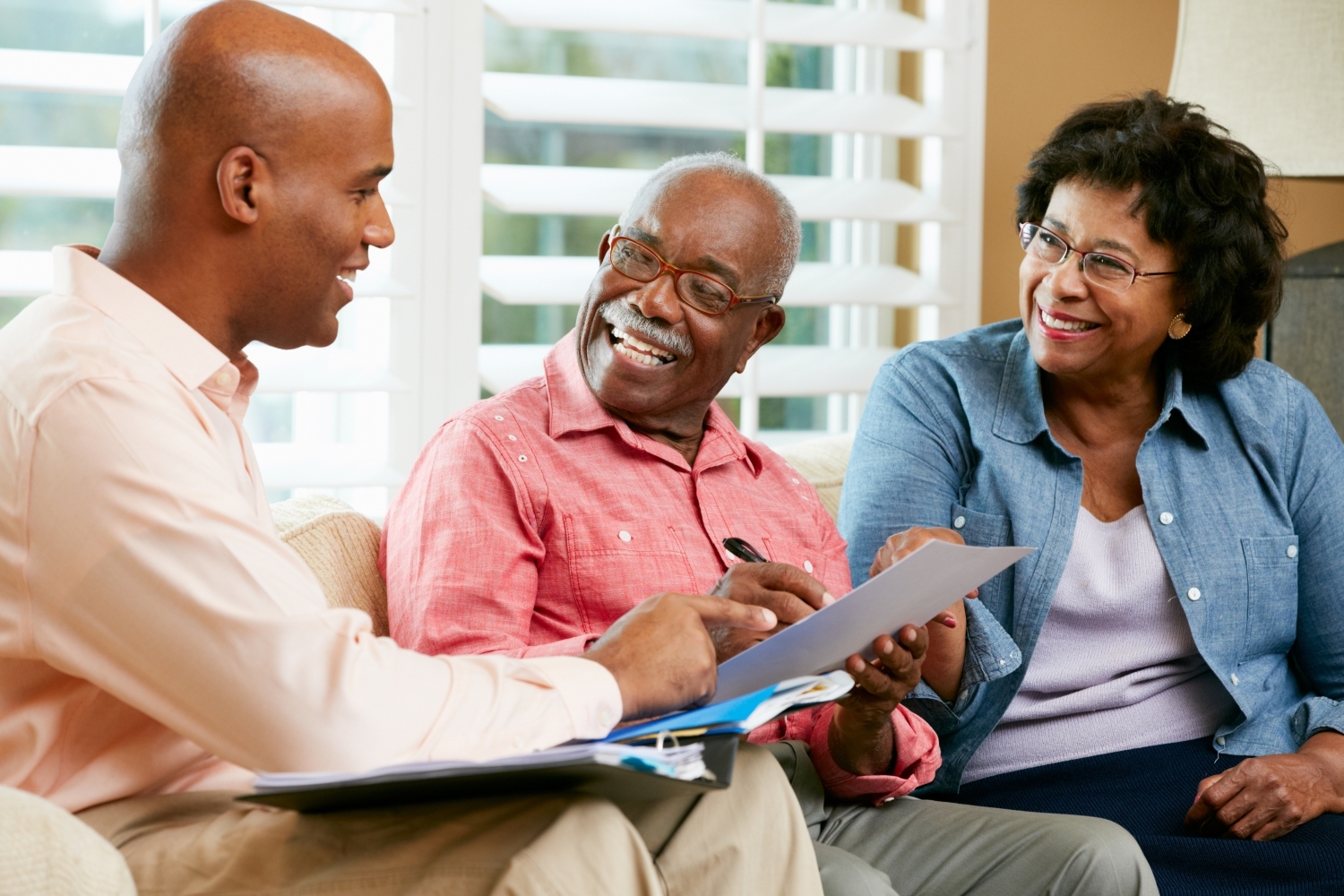 If you're like roughly half of Americans today, you're looking for a career change. You're in search of something new that brings you the freedom, financial stability, and fulfillment you know you're capable of achieving. But instead of making a lateral move from one corporate job to the next, now may be the time to take control of your future by investing in a home care franchise.
Anyone looking for the best franchise opportunities in today's market has certainly heard about the home care industry and its stellar record of stability and success. But if you're new to the industry, you're sure to have questions about what a home care franchise is, what the franchisee experience is like, and what you can expect financially.
At ComForCare, our success is our franchisees' success—and we're always here to answer your questions, throughout every step of the process and beyond.
What is the difference between home care and home healthcare?
There are two main models of in-home care franchising: medical (home healthcare) and non-medical (home care). Home care agencies provide various types of assistance people may need in their everyday lives, including:
Assistance with activities of daily living (ADLs)
Meal preparation, grocery shopping, and/or nutrition
Companionship
Care coordination with the client's medical providers
Light housekeeping
Transportation
Home healthcare, on the other hand, involves licensing and certification to handle medical issues like wound care, physical therapy, medication administration, and more.
Communities across the country have a real need for non-medical caregivers to help them remain independent, feel socially engaged, and live their lives with dignity. In many situations, ComForCare even helps family caregivers get a break to recharge and take care of themselves. While all ComForCare locations offer personal home care, some also provide private-duty nursing, in which a registered nurse completes a comprehensive assessment and develops a personal care plan.
Why are in-home care franchises booming these days?
Simply put, the American population is aging rapidly. We're set to have more adults over 65 than children by 2030—and up to 70% of senior adults will need some kind of long-term care services. That's almost 50 million people who will need assistance in the United States in just a few short years.
Most older Americans want to age in place—in other words, to continue living at home as they grow older. For those who need extra help running errands, taking care of their personal hygiene, and staying on top of all the little things it takes to live a good life, home care is a way to maintain their freedom and dignity.
Many families also find that in-home care services are more affordable than moving their loved one to a senior living community. For those reasons and more, demand for home care is rising—and so are opportunities for savvy and compassionate entrepreneurs to make their mark.
How involved will I be in the day-to-day operations?
Running a home care franchise is a hands-on experience, where you get to be your own boss and make a difference in people's lives at the same time. That said, there is plenty of room for flexibility—ComForCare franchisees frequently cite the work-life balance as one of the role's major benefits.
Many of our franchisees retain a small staff of administrators in addition to their caregiving team, but our model makes it easy to scale as you grow. That means you don't have to worry about maintaining a large payroll in those crucial first years.
A day in the life of a home care franchisee could involve a number of experiences, including:
Staff meetings
Client intake calls and case assessments
Marketing meetings with local hospitals and rehabilitation facilities
Activities and outreach at senior communities or other local events
During onboarding, our franchisees learn everything they need to know about running a home care business. So, even if you don't have experience in senior care, you'll quickly become an expert!
How much does it cost to start a home care business?
ComForCare is one of the more affordable franchises in the senior care industry, with a total initial investment between $71K and $154K. Our low cost of entry sets us apart—and we have over 25 years of success to prove that it isn't too good to be true.
Because we're on the Small Business Administration's list of approved franchises, all of our candidates are pre-qualified for low-doc SBA loans. We can also offer prospective franchisees financing assistance if they meet certain requirements. Our team is ready to help you review and research ways to fund your next step toward the future.
How much do home care franchises make?
The average ComForCare franchise generates about $1.2 million in annual sales, earning a 33% gross margin. Home care franchises are unique in that the low cost of entry doesn't translate to a low-yield business, but rather there is explosive growth potential.
At the end of the day, the amount you make is up to you. By following our processes and procedures, you're already set up for success. From there, you can scale the business to your goals and desires. With ongoing training, a network of referrals, and continued support from the home office, you'll always have new avenues to explore.
How do I start a home care franchise?
Getting started is as easy as requesting a free Franchise Kit from ComForCare. Our process begins with a no-obligation discovery call so you can get to know us and we can get to know your goals. If it feels like a good fit, we can take the next steps from there. Our onboarding process is thorough, supportive, and comprehensive—and it all starts with a short conversation.
ComForCare: A Franchise Opportunity with Heart
Creating a rewarding life for yourself doesn't mean choosing between doing something that helps the community and doing something that helps you achieve your financial goals. With ComForCare, you can provide a much-needed service to families while enjoying your own dream.