ComForCare Stamford Testimonials
---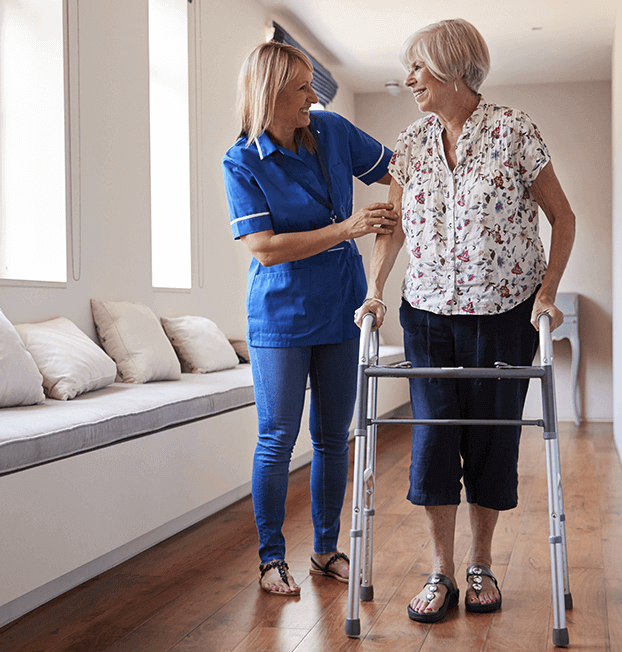 Sometimes older adults need a little help to be able to stay in their homes while dealing with a chronic condition, recovering from an illness, or during the natural aging process.
That's where ComForCare comes in! Our dedicated caregivers can be available as little as a few times per week or 24-hours a day to provide care, depending on what our clients need.
When you choose ComForCare to care for a loved one, you can rest assured your loved one will enjoy the comforts of home while receiving the care needed to help them live their best life possible.
---
Take a look at what our clients have said about their experience working with our team in Stamford:
"The people that they sent us are amazing, and once in a while it wouldn't work out, and they got right on it. They were attentive to what we needed. I felt confident that they would do a wonderful job taking care of her and I wasn't stressed about them being there and me not being there."
- Herman
---
"The owner does not do this for the money, they do it because she cares. I live in Jersey and my brother lives in Connecticut, and whenever there is an emergency or crisis, they are always there to help me and they tell me if they think my brother needs something, even just a new pair of shoes or a shirt. It takes a lot of pressure off of me because I work and have long hours."
- Pamela
---
"Every call that I make to this company is positive. They check into my issue and they get right back to me. When I make changes, they are on top if it. The always pay attention to details. I no longer have to worry at night about my mom. when my mom wakes up in the middle of the night, she is not alone and this makes her feel much better."
- Michele
---
"The owner is very communicative and pleasant. She visits and checks in. They have made vast improvements in my mother's life. They help her with her daily living and make sure she does not fall."
- Cathy
---
"ComForCare owner is closely involved to get to know the client and they physically come by to check in with the client and how the caregiver is doing. ComForCare has made my life easier by knowing that she is well cared for and that we are made aware of any issues going on. It makes my mother's like easier by having someone to help her out with her needs."
- Lin
---
"ComForCare is good during emergency situations. The services of ComForCare helped in having someone in the home to assist my parents."
- Dolores
---
Whether your loved one needs assistance only a few hours a week or around-the-clock, our team is happy to help! Call (203) 705-0220 to learn more about the transition care services offered through ComForCare Home Care (Stamford, CT).