Meet Our People
To create the best match possible for our clients, we recruit a diverse range of caregivers – college-educated individuals, nursing and pre-med students, performing artists, semi-retired professionals, home care aides, nursing assistants and various others. We believe personal engagement is often overlooked in the home care industry, but it does not have to be that way. Every caregiving relationship should be based on respect, compassion and fulfillment.
Meet some of our caregivers
Carlos Dengler
Tell us about yourself.
I am Colombian and German, first generation, born and bred in Queens. I loved heavy metal music growing up and was a smart kid. I got really good at guitar. I went to NYU for my bachelors in the late 90s and got a degree in philosophy. I also joined a band, and we did well for a decade. I left the band in 2010 to pursue acting and got an Master of Fine Arts from New York University in 2015. I love writing, dogs, classical music, therapy and backpacking.
What attracted you to work for ComForCare NYC?
Some of my classmates were talking about their ComForCare experiences. It sounded like they were caring for some interesting, colorful people and feeling enriched by the experience. I felt like I could give somebody a helping hand who needed one and also offer my own life experience to merge with theirs.
What has your experience been like at ComForCare?
There is a noticeable human touch to the way everything is conducted. There is compassion in the air, and also accountability. My client is a genuine, humorous, intelligent artist. We go to museums, plays and movies, and we talk about what we've seen afterwards. It's an edifying experience working with her. Part of the success I feel working here is simply being in the company of someone can be enough; that there's enough humanity in simply meeting someone on no other terms than the present moment and taking it from there. The idea someone can derive a valuable experience from something so simple feels particularly enriching.
Michael Cavadias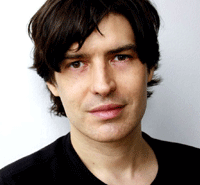 Tell us about yourself.
I've been performing my own work and working in film and TV while living in New York for many years.
What attracted you to work for ComForCare NYC?
A friend told me about ComForCare, and I was immediately interested. I really wanted it to be something where I would be making a difference in peoples' lives. The idea of senior care really struck an emotional chord as something where I could contribute. I didn't expect it would have a huge impact on my own perspective on life, but it has and I am grateful for it.
What has your experience been like at ComForCare?
I've had a wonderful experience and have become quite close with my clients. I genuinely look forward to seeing them, and it means the world to me that I've been able to bring some fun and joy into their day. I've just been so moved by watching one client recovering from depression the past few months. I've seen such a huge change in this client.
Carmen LoBlue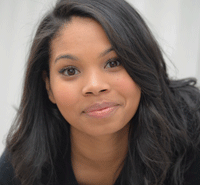 Tell us about yourself.
I am a native Midwesterner who enjoys teaching, filmmaking, going to shows, reading and cooking/baking.
What attracted you to work for ComForCare NYC?
I have been interested in senior care since high school when I began volunteering and working in assisted living homes. I like working for ComForCare because, as a caregiver, time is spent with clients one-on-one.
What has your experience been like at ComForCare?
I feel very lucky to have clients who like the same activities I do such as seeing movies, enjoying an afternoon walk, sharing meals and setting goals for new adventures. The greatest gift, in my experience as a caregiver, is when clients have expressed their gratitude for my care and friendship I have often shared in that gratitude. The ways in which clients have enriched the quality of my life is invaluable, and I am a more joyous person because of it!
Rebecca Frank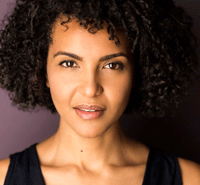 Tell us about yourself.
I grew up in Southern California, Northern California and New Mexico. After graduating from undergrad with a BA in English I worked in the The Bay Area as a theatre actress. Mostly I worked with companies developing new plays and devised work. I came to New York for graduate school and received my MFA. Now I act and direct in New York and regionally. I love music: a mix of jazz, hip hop, folk and classical. Favorite things: eggs, walking, museums, Brooklyn, Oakland, Indie movie theatres, the French language, British Accents, Black Orpheus, dharma talks, the sun.
What attracted you to working for ComForCare NYC?
My friend from acting school was working for ComForCare and had great things to say about it. What attracted me were some of the interactions he described having with the people he was working with. Some of the stories were poignant and beautiful. It sounded like a job which connected people that wouldn't normally interact, and could enrich the lives of both the client and the caregiver.
What has your experience been like at ComForCare?
I've had a few different clients and each with different needs. Some people need a very light touch of support at home, with meals, or getting places. Some people need to get out and be stimulated by something new. My greatest success with those clients that need to get out has been getting to know them and then planning things to do that I think they will enjoy. It can feel like planning a surprise party or matchmaking. There's some anticipation and then it's satisfying when it goes well. And this is New York so there are tons of great things to discover.
Susan Varon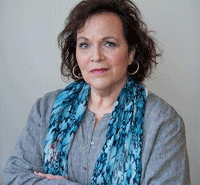 Tell us about yourself.
I'm a professional actress/singer, voice artist. I've always been interested in the arts and communication and I've enjoyed multi-generational relationships all my life.
What attracted you to working for ComForCare NYC?
Being a baby boomer myself and having aging parents gave me first-hand experience with the need for compassionate & kind interaction when having companion care. My mandate is to treat & engage people with the same interest, care & respect I would want for my parents. Comforcare fits that description.
What has your experience been like at ComForCare?
Everything has its ups and downs. I've worked with interesting, varied people, as well as getting to know their family members and it's very gratifying to know that often I can help someone stay in their own home, or feel more secure/self-sufficient or just provide one on one personal interaction. Or as one person told me, to re-new hope. It's a very demanding job with deep rewards of sharing someone's journey.
Renae WIlson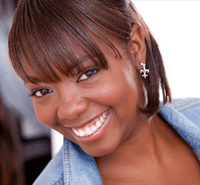 Tell us about yourself.
I am fun and creative with extremely diverse life experiences, interests and skills. I'm also a U.S. Navy veteran. I moved to New York from South Carolina eight years ago to become a singer. Ultimately, however, I decided to use my Montgomery GI Bill to get a degree in pastry and baking arts as well as culinary arts.
What attracted you to work for ComForCare NYC?
I have always enjoyed working with older adults. It's always burdened my heart that they are such an underserved community. Some people view seniors as people with nothing left to offer, but I have found it to be quite the opposite. They are invaluable. They deserve our respect and care and should be treated accordingly.
What has your experience been like at ComForCare?
My experience with ComForCare has been extremely positive. One of the challenges with our clients is that their lives are changing. It's always a very fine line to walk between giving them the proper things they need to help sustain a good quality of life, while still empowering and keeping them involved in the decisions for their care. ComForCare understands that and works hard to ease its clients through that transition by pairing a client with the appropriate person.
Trisha Jeffrey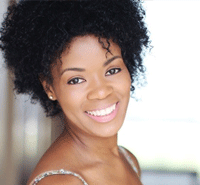 Tell us about yourself.
I'm a performing artist from New York City, and I'm a firm believer in overall wellness.
What attracted you to work for ComForCare NYC?
As someone who personally understands the need for having the right care team in your corner, I love that I help provide great senior care through ComForCare NYC. When our loved ones age, it can be challenging for the whole family, and it's not always possible to give them the attention they need, much less be there for them 24/7. That's where I step in.
What has your experience been like at ComForCare?
ComForCare brings support and guidance right to your doorstep through simple companionship. We find ways to keep clients engaged on a day-to-day basis and aid in their ongoing wellness.
Amanda LaVergne
Tell us about yourself.
I am a New York-based actor originally from Texas. I have performed on Broadway and have toured all over the world. I am an avid marathon runner and a mom to a new puppy named Mallie. I love anything vintage, and I am always carrying a book and a crossword puzzle.
What attracted you to work for ComForCare NYC?
After spending time with my grandmother in her later stages of Alzheimer's, I had been looking for something I could do to give back to the senior community in ways that were not available to my grandmother in Texas. Ever since I was a little kid, I have always enjoyed the company of older adults. There is something about being able to hear stories from years past through people who lived them. There is so much richness in our senior community, and I want to be a part of keeping their stories alive and helping them see their relevance in today's society.
What has your experience been like at ComForCare?
My experience as has been more enriching than I could have possibly imagined. My clients have taught me patience and appreciation. They have highlighted the constant reminder that I need to live in the moment. Watching them discover how to use a cell phone for the first time or getting them out of their apartments to socialize for a few hours a week is more rewarding than I can put into words. It is a fine balance of being there for them and encouraging what independence they still have.
Michael Whitmire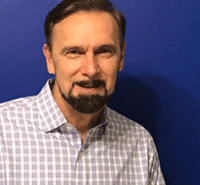 Tell us about yourself.
I would describe myself as a very compassionate, patient, attentive, and energetic person. These are personal qualities that have been essential to my success as an educator for over 25 years and are also qualities that help me be a better companion/caregiver. Whether it is teaching or working with the elderly, I have always enjoyed helping others.
What attracted you to working for ComForCare NYC?
Like so many others these days, I became the primary caregiver for both of my parents who had dementia along with many other health issues. It was during this time when my parents were in and out of hospitals that I saw so many elderly patients who either no longer had family or the ones they did have did not bother to come around anymore. Witnessing this saddened me deeply, but it also reinforced my passion for helping others and this is the main reason I decided to become a companion. ComForCare seemed like the perfect fit for me because it allows me a flexible schedule while fulfilling the personal satisfaction of making a difference in someone's life.
What has your experience been like at ComForCare?
My experience as a companion with ComForCare has been very rewarding. I love the companionship aspect very much; the one on one time with my clients, and giving them the personal attention and respect they deserve. Sometimes motivating the client to do something is the most challenging part of the job, but once you do get the client engaged in activities that bring a smile to their face it makes it all worthwhile.
Rosa Mayhue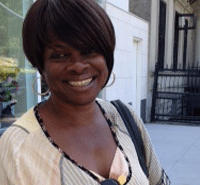 Tell us about yourself.
I am a Southerner who have a special fondness for the elderly and volunteered for over 11 yrs. visiting them in their homes or nursing home. I also volunteered for two years for a boy who was born brain damaged and was in awe of what love and patterning (exercise and training program) could do to help him remain home with his parents.
What attracted you to working for ComForCare NYC?
When my office job ended, I was told by a job counselor to parlay some of my natural talents into finding my next job. I thought what comes naturally, then immediately realized that I was working for and helping elderly clients right in my neighborhood.
The Actors Fund introduced me to ComForCare. I was so happy that there was a senior care agency that seemed to fit clients with the right person.
What has your experience been like at ComForCare?
When I first started working with my client he wasn't eating or talking. Now he can't STOP eating or talking. The talking can become very difficult so it takes a lot of patience. I am very fond of him and he considers me his family.
Whether your loved one needs assistance only a few hours a week or around-the-clock, our team is happy to help! Call (212) 256-1933 to learn more about the transition care services offered through ComForCare Home Care (NYC).