Professional Home Care Services in Southeast Atlanta, GA
---
Compassionate Caregivers in the Comfort of Home
We offer a wide range of in-home care services so that persons needing care can retain their independence and stay at home as long as possible.
---
In-Home Care Services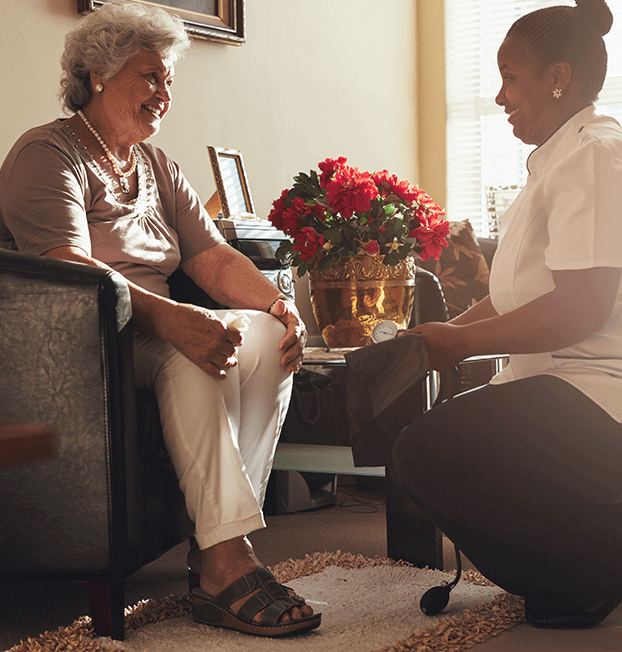 Moving into a nursing home or other care facility can be intimidating for anyone, especially for seniors with cognitive deficiencies. With ComForCare Home Care it possible to avoid this scenario by offering in-home care for seniors and others needing care, such as Veterans, persons with disabilities, persons who have had an injury or illness, and persons with a chronic disease.
"Aging in place" is growing in popularity as seniors and their family members realize the convenience, cost-savings, and reassurance offered by this option. Why not stay in the comfort of your own home as long as possible?
---
Some of the home care services we provide:
Dementia and Alzheimer's care
Parkinson's care
One-time care, short term, long term
24-hour, 7 day a week care
Patient-centered care
Family respite
Safety supervision
Meal preparation and planning
Light housekeeping and laundry
Medication reminders
Companionship
Bathing and toilet aid
Choosing clothing and dressing
Grooming and hygiene help
Transportation assistance
Errands and appointment assistance
---
Our employees are carefully interviewed, screened and selected
Our employees are carefully interviewed, screened and selected through a rigorous ten-step hiring and training process. This ensures the highest quality caregivers for our clients and assurance to your family members. You can count on us to bring the most highly qualified and professionally trained persons to your door.
---
24 Hour Care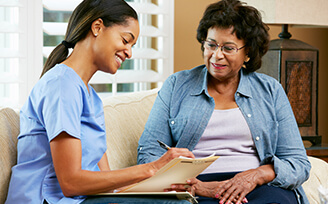 When clients are in need of round-the-clock home care, we are here to help. We are able to provide live-in care or 24-hour care in shifts depending on needs and preferences. At ComForCare we do our best to carefully match a caregiver to our clients by personality and interests. We limit the number of caregivers seen by a client to create a consistent, comfortable experience.
We are also available by phone 24 hours a day, so there is always someone to answer questions, address concerns, or take care of urgent needs.
---
Companionship
Human contact is so important for all of us. For seniors that live alone, this important emotional connection may be infrequent or missing. Our caregivers understand just how crucial companionship can be to emotional health and well-being so they make time to enjoy the company of clients. Compassionate caregivers offer persons needing care a friendly ear when they need it, a partner to play games with, or transportation to outside social activities. Caregivers understand that access to activities is a chance to create wonderful memories and can significantly improve the quality of life.
Whether your loved one needs assistance only a few hours a week or around-the-clock, our team is happy to help! Call (678) 855-0606 to learn more about the transition care services offered through ComForCare Home Care (Southeast Atlanta).