Experienced Dementia Care in Southeast Atlanta, GA
---
Dementia and Alzheimer's Care Services for Your Loved One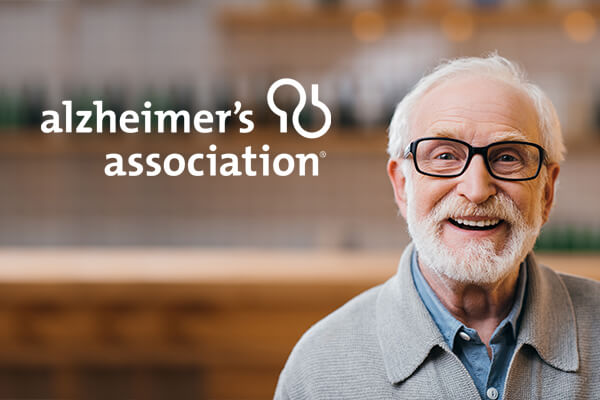 ComForCare provides dementia care services to individuals in Southeast Atlanta, GA and the surrounding areas. Those living with dementia and their families will experience changes as time goes by. Personalities may change, and surprising behaviors may appear. Individuals may have difficulty communicating or may have trouble completing tasks that used to be simple. We also understand that symptoms of the condition may vary. This can be disorienting for the person living with dementia and difficult for the family members who want to help, but may not always know how.
In-home care services not only enable your loved one to continue to live on their own, but keeps them in their own home. Our caregivers focus on promoting quality of life and independence. This strategy has proven to illicit more cooperation from the person with dementia.
The DementiaWise® Difference
The ComForCare and At Your Side Home Care dementia curriculum, DementiaWise® has been reviewed by the Alzheimer's Association® and meets the Alzheimer's Association Dementia Care Practice Recommendations in certain topics as per the report issued on March 9, 2017. See report results.
Every one of our caregivers has received specialized dementia care training; therefore, they're able to to take the most effective approach, ensuring their care meets your loved one's needs and preferences.
---
Trained Care is Needed for Persons With Dementia or Alzheimer's Disease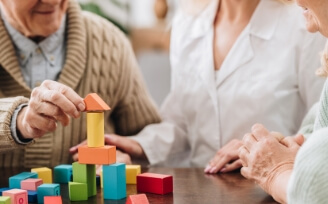 When your loved one is diagnosed with Alzheimer's disease or another form of dementia, it can be a difficult, confusing time. You will want to find them the very best care. Our professional team at ComForCare is trained in ways that promote cooperation and in techniques that recognize and diffuse difficult behaviors. We can also teach family members what to look for, such as noticing and avoiding triggers to unwanted behaviors, and reverting attention to positive activities. We take the time to learn what works best with your loved one.
A qualified and experienced caregiver can help with:
Personal hygiene
Incontinence care
Meal preparation and planning
Social interaction and companionship
Maximizing independence
Safety supervision
We give you the support you need and the peace-of-mind you deserve so you and your loved one can live your best life possible.
---
Chronic Conditions and Disease Management Services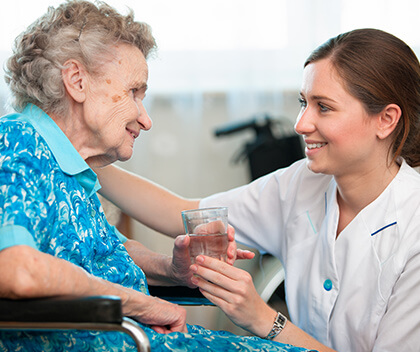 There are many other severe health complications that can limit a person's abilities, whether they are a senior or younger. Sometimes these medical conditions push a person to need help going through their daily tasks. The considerate caregivers with ComForCare Southeast Atlanta have the patience and experience to work with people that have additional needs. We can set you and your loved one up with the best caregiver who can help your unique situation.
---
ComForCare provides Disease Management Services in the following areas:
Arthritis
Chronic heart failure (CHF)
Chronic obstructive pulmonary disease (COPD)
Diabetes
High blood pressure (HBP)
Stroke
---
Available to Help 24/7 for You and Your Family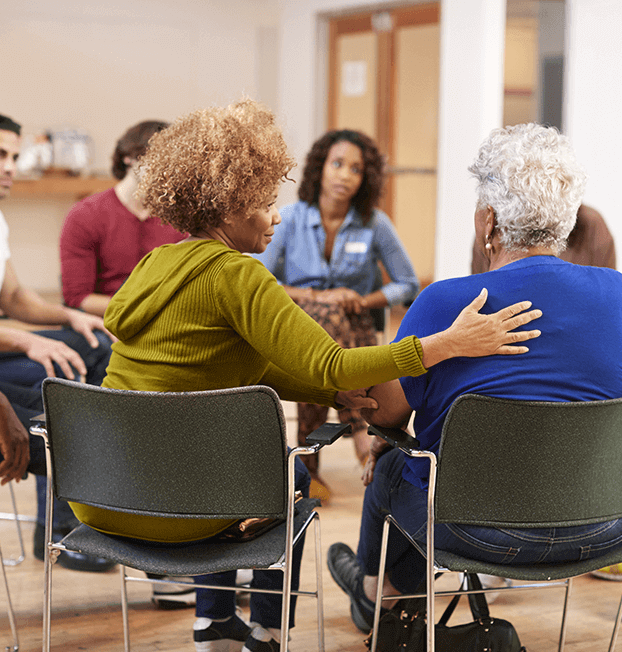 Our dementia and Alzheimer's care services can help with as much or as little home care as your loved one needs through all stages of dementia. Our caregivers are available for a few hours a week up to 24 hours a day, seven days a week (including holidays). Whatever you need, we are here to help.
We offer our services in the greater Atlanta area, Avondale Estates, Clarkston, Decatur, Scottdale, Stone Mountain, and Tucker, GA.
---
Whether your loved one needs assistance only a few hours a week or around-the-clock, our team is happy to help! Call (678) 855-0606 to learn more about the transition care services offered through ComForCare Home Care (Southeast Atlanta).