Meet the Owner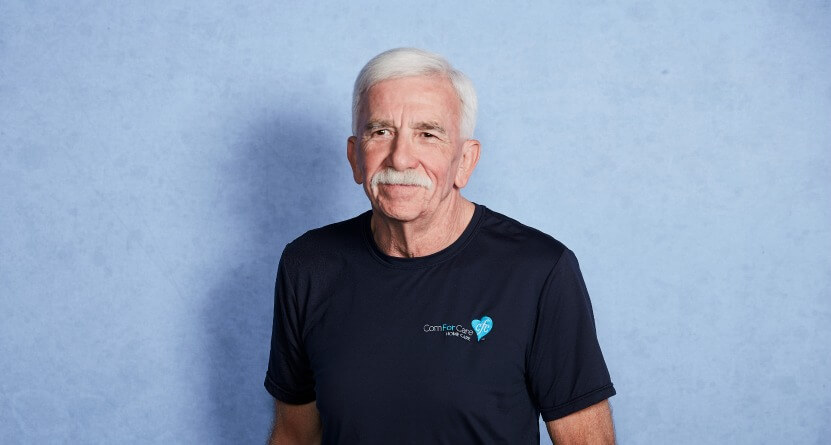 Innovative Businessman, Family-First Office - Tony Walker
Why I Opened My ComForCare Location
I came upon ComForCare by chance. After working in the world of electronics for over 30 years, I decided it was time to move on to something different. By happenstance, I discovered the existence of home care agencies. I knew what it was like to care for an aging parent and had been directly affected by the circumstances that come with the experience. I knew I wanted a company committed to excellence and to the people who partnered with them. ComForCare was a perfect fit.
That was in 2003. Today, the location consistently ranks in the top 10 ComForCare offices and has been successful in providing the best possible care to all of our clients. We are the first home care agency to be labeled a "green" business in California and have been picked as the best senior home care by the readers of Good Times magazine six years in a row through 2018. I am proud of where we are at today and look forward to offering best-in-class service for you or your loved ones.
My Most Memorable Moment
It's important to look for the opportunities to do right by everyone. We work with both seniors as well as developmentally disabled individuals. One of our team members has a sibling who is living with Down syndrome. One day, when they were traveling up a set of stairs, the sibling started gasping for breath. I knew we needed to get that person healthier, so we sponsored their gym membership. That small moment led to a bigger change for us as a whole team: Now we all go to the gym and are healthier for it. I look for those opportunities everywhere, with my clients and my team members. We are dedicated to always finding the best possible way to deliver high-quality service to everyone we encounter.
Location Credentials
DementiaWise®-certified office

Certified member of AEDA (Alzheimer's Early Detection Alliance)

Proud member of the Monterey Bay Area Green Business Program, a partnership dedicated to promoting businesses that operate in an environmentally-friendly manner

Six-time winner of the Good Times award for Best Senior Care: In-Home Care in Santa Cruz County

Proud recipient of the Home Care Aide Organization Certification from the California Association for Health Services at Home (CAHSAH), a certification program created to create minimum standards of care in California

Proud recipient of the Provider of Choice award from the Best In Home Care awards Provider of respite services supporting families with persons of all ages with developmental disabilities such as autism, cerebral palsy, Down syndrome, intellectual disability and seizure disorders
Tony's Credentials
Bachelor's in electronic engineering and physics from Loughborough University in England

Proud member of the Advisory Council for the College of Business at California State University, Monterey Bay since 2001
Whether your loved one needs assistance only a few hours a week or around-the-clock, our team is happy to help! Call (831) 427-1553 to learn more about the transition care services offered through ComForCare Home Care (Santa Cruz County, CA).